"Later Alligator" by SmallBu Animation (Lindsay Small-Butera & Alex Small-Butera), Pillow Fight Games (Conrad Kreyling & Jo Kreyling), Matt Hopkins, Ian Worthington, James Dowdell, Christopher D. Russell, Tracy Flanders & Joe Wang.
"[This game] tells the story of Pat the alligator, a (mostly) harmless and (probably) innocent reptile at the center of a conspiracy that could bring down the biggest, scariest family in Alligator New York City: [His] own! Explore the city, meet the [family], and try to save Pat before the clock runs out."
---
"Later Alligator" is one of the cutest, most wholesome games I ever played in my life. The fabulous cartoonish art style is for sure a reason, but all the love of its team that was used to create all the characters and Alligator New York City is just outstanding. You play as an alligator who is just checking into John Johnny's Hotel, but all you can see in the foyer is an angsty alligator kid named Pat. As you start a chat with him, he freaks out and immediately tells you his deal: He is afraid that his family plans a murder on him, today at eight o'clock sharply. Why today? Because it is his birthday and he has to pay for what he has done.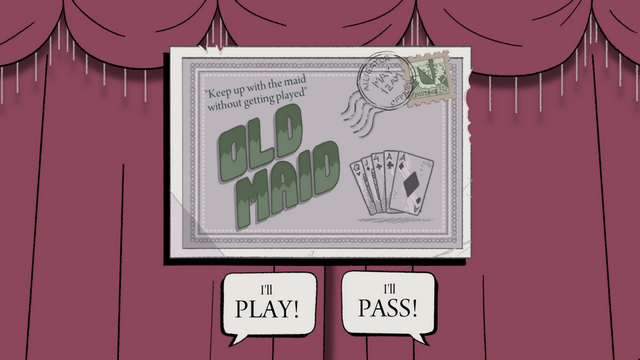 Of course, that is complete nonsense – Pat is 'just' super paranoid. Either way, he convinces you to visit the four districts of the town (namely Alligator Memorial Park, Unsavory Part of Town, Fun District and Down Town), so that you can meet his relatives to gather information about the planned event in the evening. But they will not spill any details without you doing a little favor for them. In the form of sometimes goofy, sometimes clever, but always joyful minigames, you will accomplish tasks for them: Removing ghosts from a haunted smartphone, helping a criminal mastermind kid to gather the most amazing plushies out of a crawl machine, going out on a pretend date to build up the self-esteem of a loner – that are just three out of thirty duties that wait for you.
But the city is not only filled with Pat's family members, but also seventy more characters of all fashions. All of them are adorable in their very own way. However, one very special character is unknown to you at first, but already helpful. A suppressed number will send you little hints about the city, like collecting the hidden puzzle pieces that are spread all over Alligator New York City, and start to chat with you for a bit. In the later game, they even reveal their own location, so that you could meet them… I am sure a curious mind like you will follow this call, would you not?
But let us go back to Pat's family for a second: Whenever you succeed in their minigames, they will hand you a badge. These can be used to prepare a special gift, which Pat's mother is preparing – an actual family tree. It is just beautiful to see all the relations between the characters, evolving a bigger picture step by step.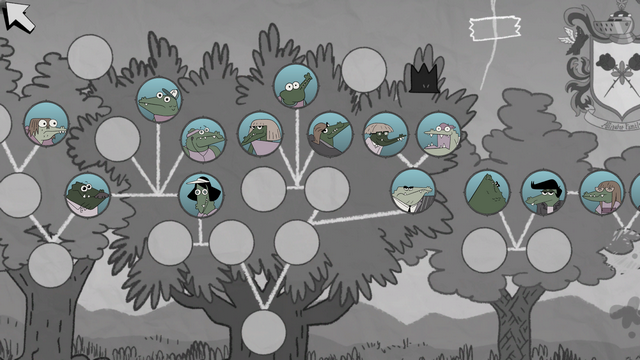 There are so many beautiful moments in the game that I cannot write about all of them, so I will just share one of my favorites. In the park, you will see a little child all on its own. Nobody is playing with him, so you decide to play his most beloved game of all time: Hide and seek! However, your goal is not to find him in this minigame, but to actually let him win, so that he feels good about his skills and opens up afterwards. I found that to be so cute, as there is no competitive element in this task. You just want him to have a good time. And that is what summarizes "Later Alligator" in the best possible way.
In the end, "Later Alligator" is an audiovisually and story-wise charming, entertaining game about many different things in life like acceptance, taking care of yourself and others, kindness, family bonds, friendship and facing your fears. If you want to find yourself smiling all the time while playing a marvelous video game, then you will have a wonderful time with this one. See you later, alligator! [PLAY]