---
This addictive retro-styled multiplayer soccer game has no rules: Smash, slash, pass, and shoot your way to a goal, while all your actions are driven by your remaining stamina. "Guts 'N Goals" features multiple characters, stadiums with changing gameplay, and much more! There are also random mutators, which get activated at the last minute of each match, which result in frolic and hilarious unexpected outcomes, such as getting hit by a spiked ball out of nowhere. Right now, the game is looking for support in its Kickstarter campaign and already features a free-to-play 'Preseason' demo version on Steam, where you are free to give it a go in multiplayer match types.
---
"Wings of Glass 玻璃の羽" by Eager Passion (Sayuri Artsy, Naoya Sakamata & Ken Higuchi).
"Wings of Glass 玻璃の羽" is an artistically brazen game with very "The Legend of Zelda"-, but also "Super Mario"-like mechanics, featuring logical puzzles while at the same time being able to unravel an intriguing story of its own. Especially the soft accompanying music and overall brilliant atmosphere make it a game I can easily recommend if you are looking for a small indie title which only costs some pocket change! However, the combat is very minimal as the game also delves into some psychological horror elements, but if you are fine with a small action adventure platformer to keep you occupied, you should probably give it a go.
---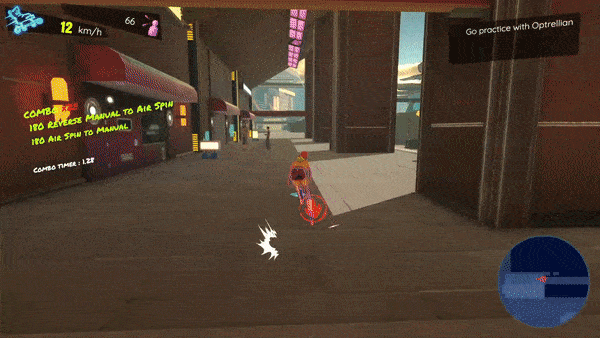 "Neon Tail" by RocketJuiceGames (Feili, Leo Lin & Yun Yang).
This game with cyber-punk styled visuals and a vastly different control scheme from other skating games, ditches having a brake button. Instead, "Neon Tail" features tank-like controls which make the game more physics-based than expected. However, this actually ends up working in favor of the game because in practice, it feels very natural. Featuring an amazing synthwave soundtrack, the visuals act like icing on top of the cake along with additional features such as upgradable skates, reputation, popularity, and modules for your camera drone. This unique mix is full of intrinsic charms, if given the chance to get used to the unconventional controls.