---
---
"FROGGER FIGHTS THE AUTO LOBBY" by dreckrealm.
In this action comedy, Frogger's pond is threatened by the upcoming construction of a new highway, so the amphibian decides to take action. Direct action. Inspired by his neighbor frogs, turtles, land squids, and even local humans, Frogger considers how he can best help fight the highway expansion. Fortunately, an overeager salesperson gives him a free sample of dynamite. This very light-hearted game does not take itself too seriously, given the humorous plot and dialogue throughout. Will Frogger succeed? Will the highway expansion project be cancelled? There is only one way to find out. [PLAY]
---
"frog town" by sewersailor.
"frog town" was removed from the jam submissions after this review was completed and is no longer accessible. I've reached out to sewersailor about the game and will not be posting the review at this time.
---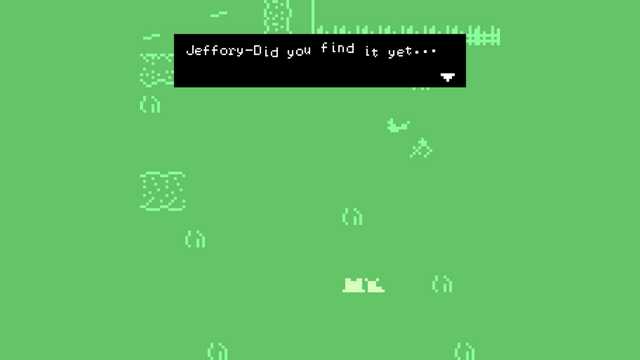 "Helping Jeffory" is a short adventure about helping a friend. As a dialogue driven game, it takes advantage of the built-in text effects to highlight the character's emotional states. And it shows those emotions well: I could hear the cadence of Jeffory's tears as he made his request and how overjoyed he was towards the end of the game. [PLAY]
---
"hop to me, buddy!" by Joyce Lin.
Are you lacking a frog friend? Fear no more, "hop to me, buddy!" is a whimsical game about having amphibian buddies. You can hop along lilypads, eat a watermelon, and dance with your new pals here. While you befriend multiple frogs, the game provides a soft and colorful atmosphere. [PLAY]
---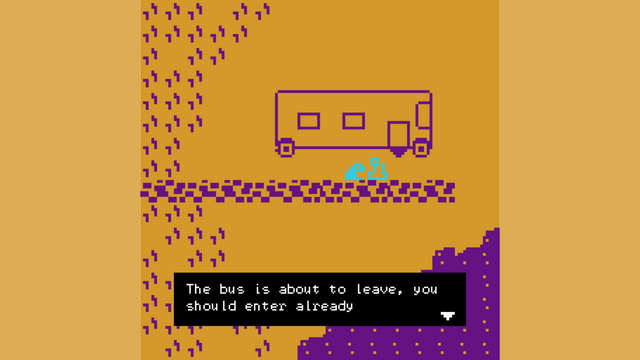 "instance" by Jojo Reoli.
"instance" starts with a quaint audio track as you hop your way to a bus stop. A bus stop? This is a game about commuting. Apparently even frogs have jobs. The scene is familiar enough to anyone who has commuted on public transportation: A bus racing down the street with a dwindling number of passengers as each stranger eventually departs. Unlike an average commute, "instance" has you come face to face with your fellow commuters and ask: "Who are these people?". [PLAY]