---
What's a "Treasure Chest" article?
It's a short text and video compilation of three to five small jam games we really liked for some reason (like core concept, artwork, effort etc.).
---
---
"A Girl with Moonboat" by Leonie Zhou.
In this little game you have to collect stardust to wake the sun. What makes it special in my eyes is the creation of little separated rooms in each stage. Also, it's super cute!
---
This short and peculiar experience is a neat proof-of-concept how Bitsy could be used for point'n'click adventures as well. Also it has a dream vibe in it, which I really like.
---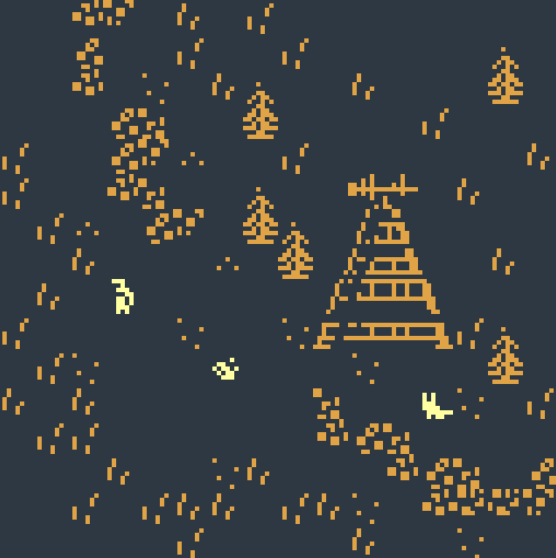 "Shards of Glass" by Red Skald.
This mysterious short story about a person searching for shards in the woods while talking to animals in combination with the atmospherical background music intrigued me.