---
What's a "Treasure Chest" article?
It's a short text and video compilation of three to five small jam games we really liked for some reason (like core concept, artwork, effort etc.).
---
---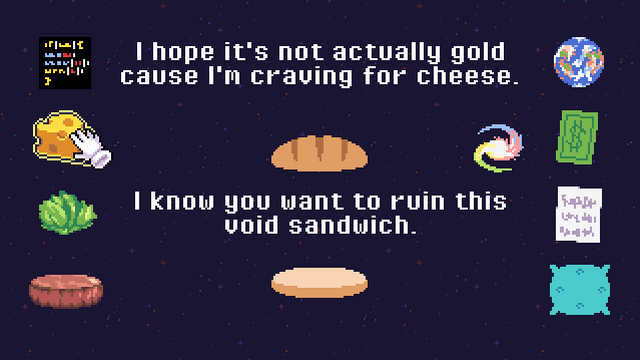 "Sandwiching The Void" by Kwisarts.
In principle there is nothing else to do in this game, than to pick out three of nine (partly conventional, partly very strange) sandwich toppings and add them to the void sandwich. A sandwich covered with code and a galaxy, garnished with a slice of cheese? No problem at all! But you should ask yourself if that is really necessary. Maybe you can enjoy the void too, because it has its own kind of beauty. A wonderfully pixelated point'n'click game that has a slight meta-game touch.
---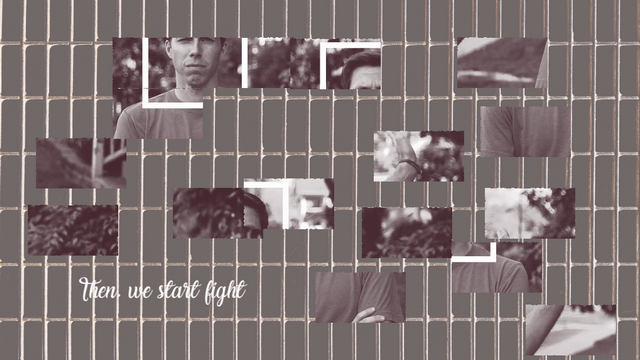 "P i e c e s" by Ango (with music by Kai Engel, videos by Sergey Klimkin and pictures by Vanessa Jenkins, Aleksandr Slobodianyk, Jakub Novacek & Karol Dach).
I'm not sure if I've ever played a jigsaw puzzle game whose motives are actually videos. It also makes it a little harder and more interesting to solve some puzzles because the motives of all pieces are always in motion. In addition, it is fascinating to me that this mechanic also tells the story of two former lovers and the subsequent emptiness in one of them after the end of this relationship. An interesting little game concept, which is lovely to look at the same time.
---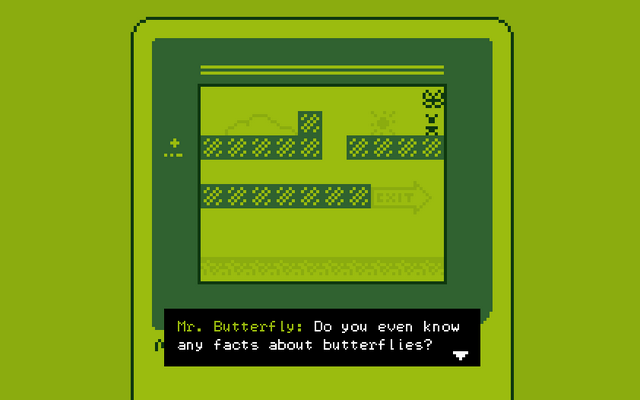 "GIRLS OWN THE VOID" by Emma Daues (with music by Eric Skiff).
With a greatly strange sense of humor, this Bitsy game tells the story of a girl who is told by a rude boy to make him a sandwich. In fact, she immediately has a recipe in her head: A void sandwich must be produced, which will teach him some manners. But for that the girls needs some ham strips, a bit of salt as well as a tomato. Mhhhm, yummy! Never has the matriarchy's revenge tasted so good.