---
What's a "Treasure Chest" article?
It's a short text and video compilation of three to five small jam games we really liked for some reason (like core concept, artwork, effort etc.).
---
---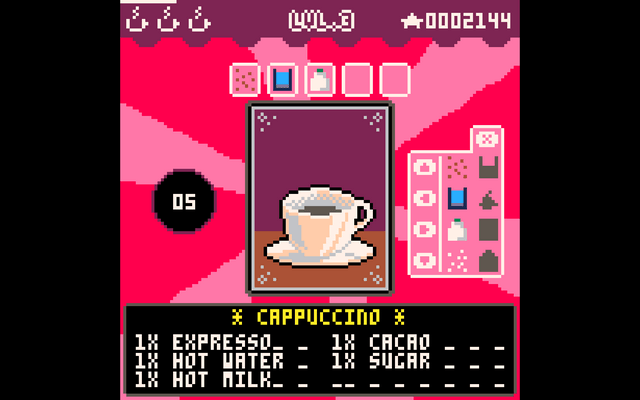 Coffee is not always coffee: there are double espressos, Irish coffees, plain black coffee and oh well, hundreds of different recipes exist, if we are honest! In this terrific arcade game, you have to make one hot drink after another, but you only have ten seconds per order. And of course the recipes are getting more and more sophisticated with each new level … Let's go!
---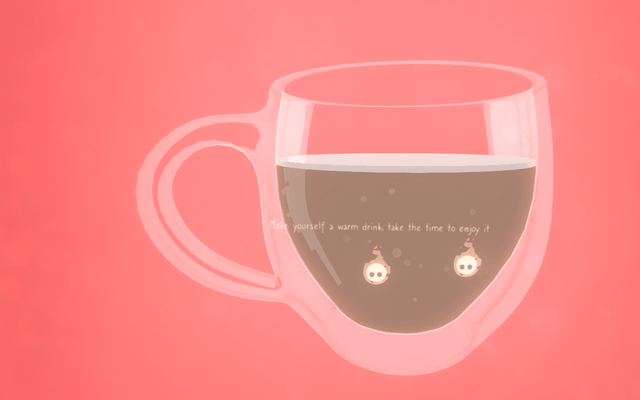 "Ghosts Of Coffees Past" by Miss Myu.
Sometimes you just have to take your time. In this wonderful selfcare simulation, the little ghosts in your caffeinated hot drink will tell you some good advice to make you feel better in the future. Sometimes they just tell you that the idea, that creativity can only arise through suffering, isn't true, while another time the spirits will simply whisper to you that they like you. Relax a little and take the wise words in this game seriously. It might brighten up your day.
---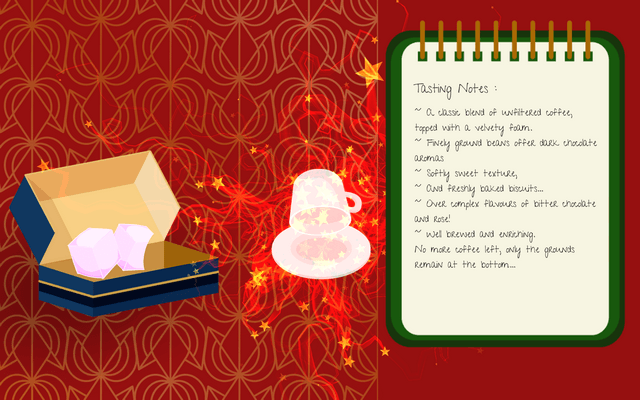 "Paranormal Coffee" by Su Kizilağaç.
If you have a spiritual streak for the supernatural, then this jam game might be something for you. After having a tasty Turkish coffee, you can read your future in the coffee grounds! But don't worry, even if you don't believe in such things – I for myself am a non-believer as well -, then it's just a fantastic game that's made with great attention to detail, that you should try anyway!
---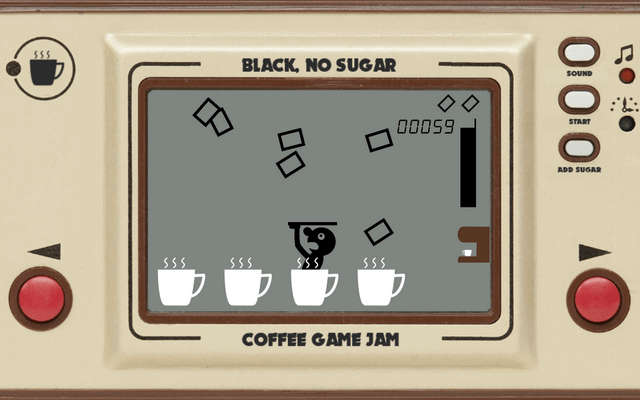 "Black, no sugar" by ExNihilo_LD.
Black coffee is a great treat, which is why it absolutely must be protected from harmful influences such as sugar pieces! And that's exactly what it's all about in this jam submission, which is based on the old Game & Watch games (not just in an optical way). Here you have to quickly change your position to keep sugar from falling into your cups, but also you shouldn't forget to rush to the coffee machine every now and then to rise up your caffeine level. Otherwise you will become more and more tired and slower with time.