---
What's a "Treasure Chest" article?
It's a short text and video compilation of three to five small jam games we really liked for some reason (like core concept, artwork, effort etc.).
---
---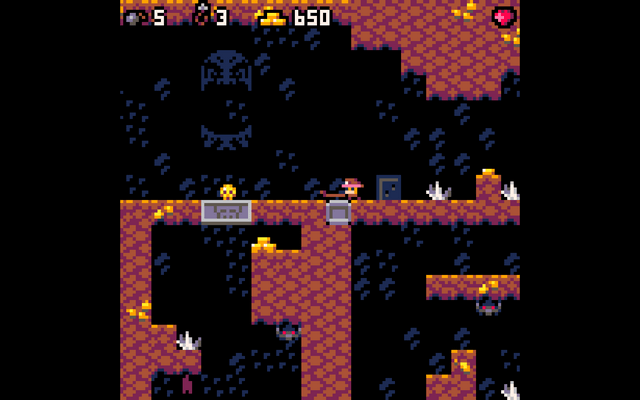 "Delunky – Endless Descent" by Johan Peitz.
Just as in the original "Spelunky", this game will punish any adventurous treasure hunter who is too greedy. Snakes will attack you, giant spiders will tumble down from below, arrows will be shot at you and if you steal one of the fantastic treasures away from their place it could be the case be that you have to reenact the famous scene from the old Indiana Jones movie. So be vigilant and think carefully about how you can make the most of your small inventory, which consists of three bombs and three rescue ropes at the beginning.
---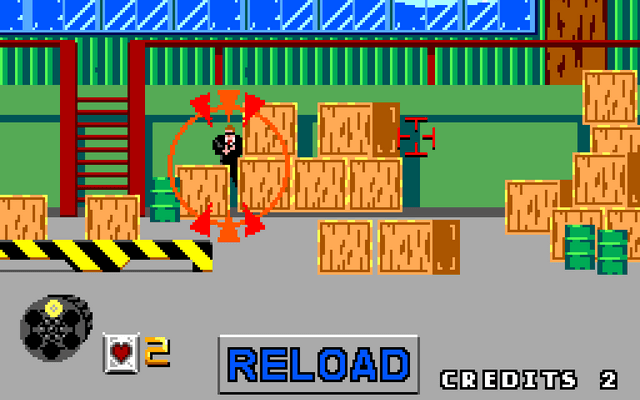 "Metro Cop" by helpcomputer0 & wyver9.
Whether you know the classic or not, this demake of the arcade shooter "Virtua Cop" is just too polished not to be tried by you! All enemies must be shot by you as soon as possible before they can point their weapon at you. Otherwise, not only will you be deprived of some health points, but you may also be able to see worse for a short while, as a pixel tear will decorate your screen. You'll also be able to spot a few hard-hitting bad guys and grenade-thieving crooks in the later scenery.
---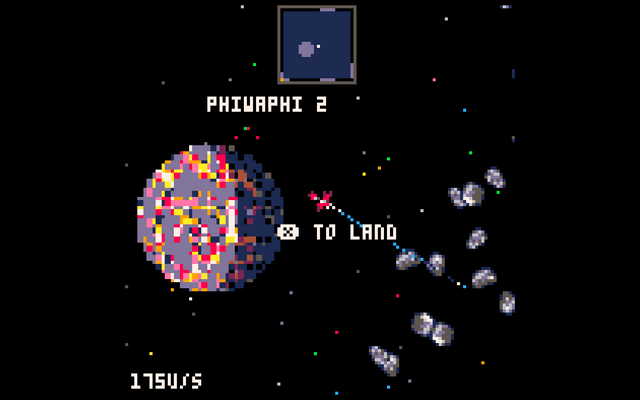 "Low Mem Sky" by Paul Nicholas & Chris Donnelly.
Actually, this game should have a lot more features, but I am glad that not all of them could be implemented. Just in the spirit of the earlier version of "No Man's Sky", all we as players have to do is travel through space and visit strange, unknown as well as colorful planets. Every now and then you can pick up some items, but they will not be of any use to you. Instead, just enjoy this exploratory journey through the small universe – it's worth it.