---
---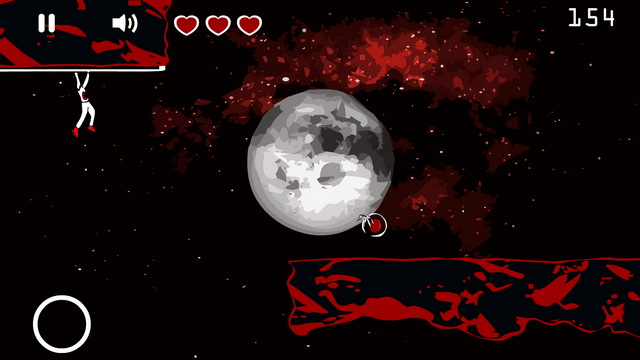 "Hiko Run" by Franklin's Ghost, James Primate & Sese Square.
A delightful runner game, where the headless astronaut needs to catch a flying heart by shooting orbs at it to slow it down.
---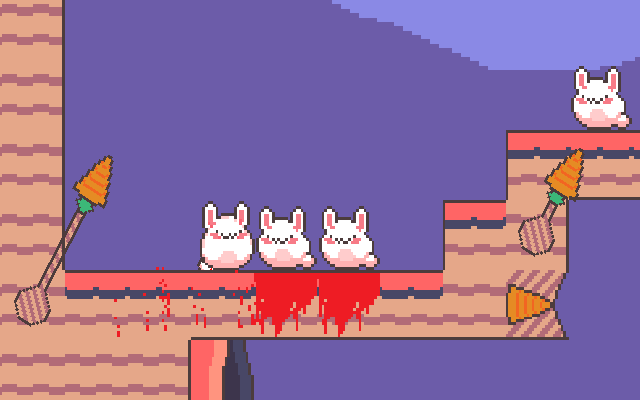 "Don't Shoot Anybody" by Thomas Keys.
As the king of the bunnies, you want to reach the exit of each level, but you can only move yourself with the help of a jetpack. Each time you use it, you shoot out dangerous laser beams, which will harm your fluffy citizens if you are not careful enough.
---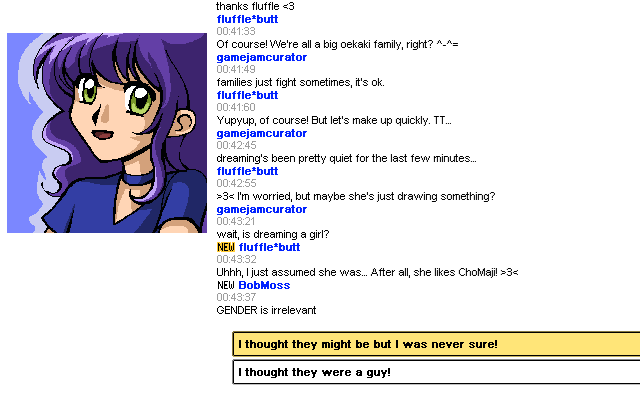 "Late Summer Nights #1" by Anna Prein.
Here awaits you an interactive novel about building up friendships in a drawing bulletin board system of the late nineties. The dialogue scripts nail the whole feeling in a perfect way.