---
---
"Popcorn Escape" by Charli Huve, Peggy Lecouvey, Marc Cerutti, Nans Cartier, Kê-vinh Sagot, Alexandre Bobe, Jean-Elie Docher, Hélène Boudier & Paul Eyheramouno.
Solve three puzzles in a rotating microwave to escape your doom.
---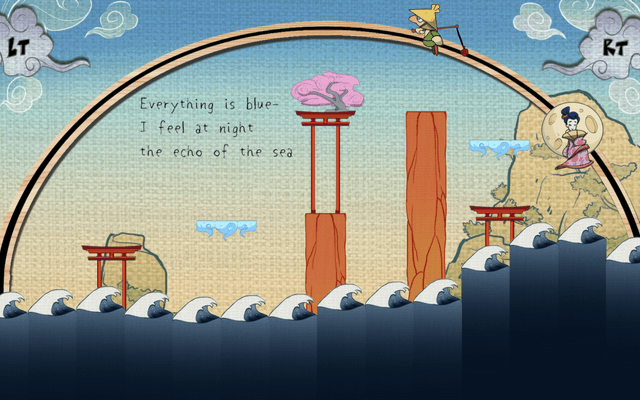 "Watashi no tsuki" by Leonardo Codamo, Emanuele Caurio, Denise Roncolato, Giacomo Boni, Adriana Filippini, Filippo Agalbato, Giulia Barnaba, Lorenzo De Simone, Marco Ballabio, Tommaso Celata, Federico Modica & Alessandro Ferioli.
You play as a fisherman, who wants to meet his love: The moon. But you get to play the moon as well. With its movements you can manipulate the water waves to become high or low, to offer new ways for the fisher.
---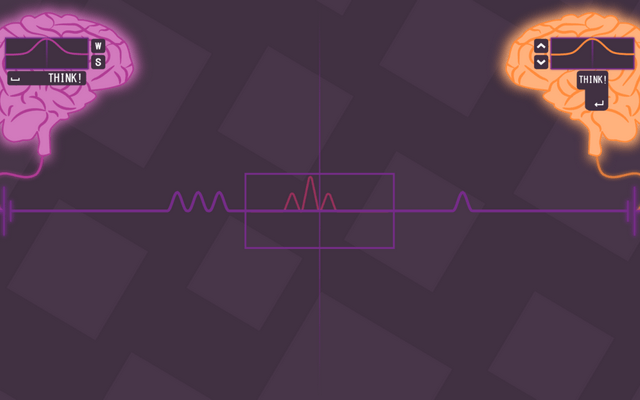 "Empathink" by Tale Studios (Francisco Moyano, Manuela Ruiz Montiel & Oliver Moya Bueno).
The goal is to synchronise two brain waves into a special figure by controlling both sides of a brain simultaneously.