---
---
This half fishing game, half interactive novel will provide you a lovely atmospheric experience and some sweet voice acting.
---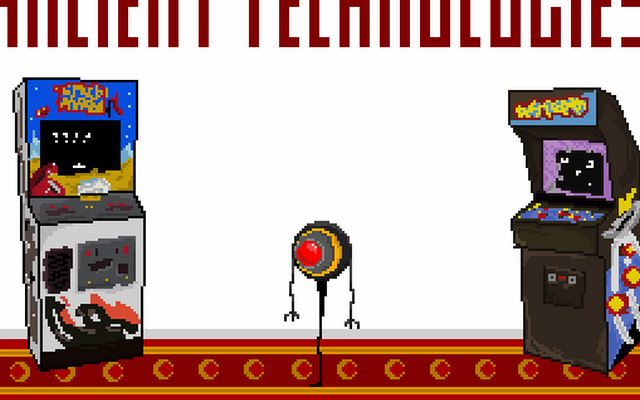 "Museum" by Quentin Kerguélen.
Take a trip to the Museum of Ancient Technologies in the year 2216, where you can play the three exhibited three arcade games.
---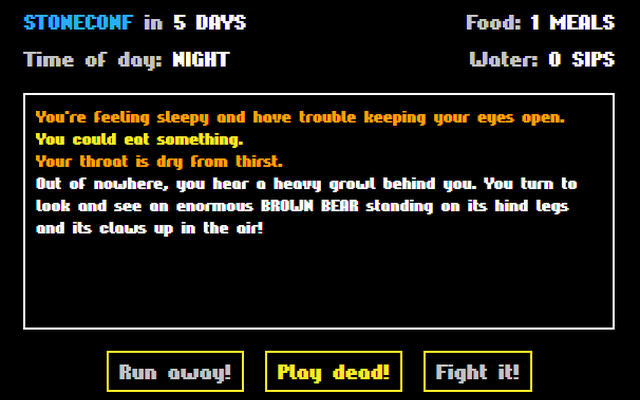 "STONECONF 12,016 BC" by Martijn Frazer.
This game can be described as a Stone Age version of "Oregon Trail", where you have got to manage your resources and to make wise decisions.