---
---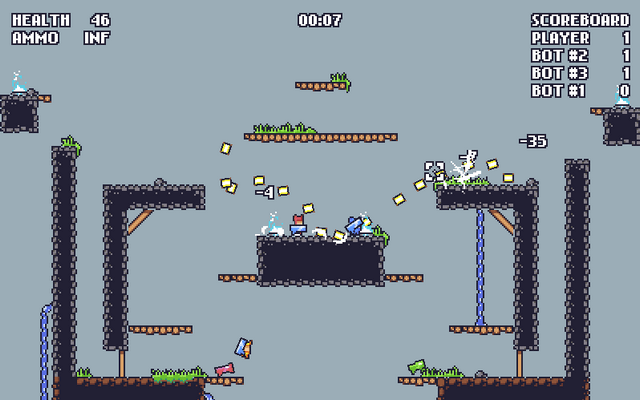 "tinyarena" by rxi.
Fight your enemies with pistols, rocket launchers and rail guns. If you play the campaign mode, then you will have to achieve your victory under specific conditions.
---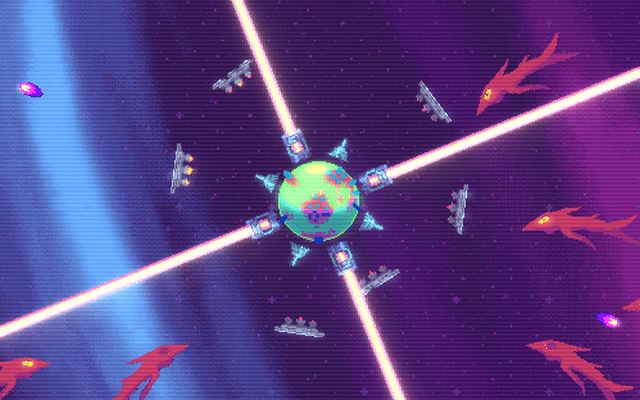 "Tiny Planet Defense" by Phantom Ignition (Rafael Almeida & nidhoggn).
Upgrading and shooting madness in space with dolphin-like aliens. The whole visual representation is just great and the building of a defense with stacked shield platforms adds a nice tactical touch to the gameplay.
---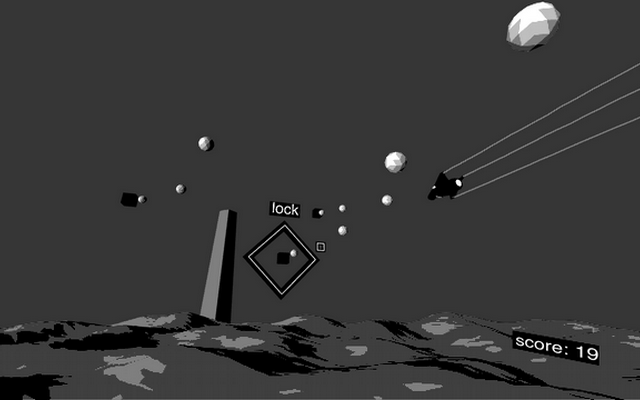 "Monolith" by Sam Loeschen & David Carney.
This shooter uses shaders in a beautiful way. Gameplay-wise you should be aware that before you can actually shoot your foes, you have to lock them as targets first.