---
---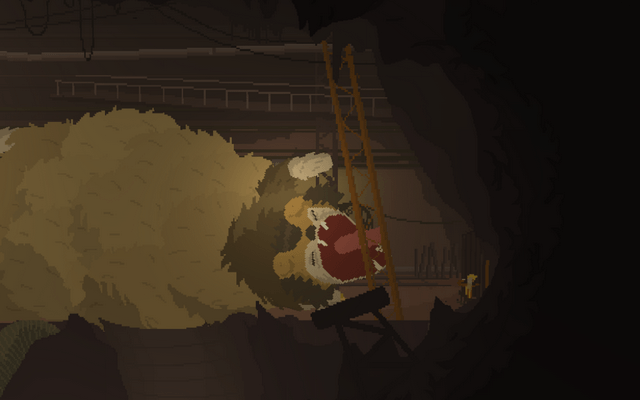 "Den" by La Mécanique du plastique (Alice Suret-Canale, Nicolas Liautaud, Hugo Paquin & Nicolas Dubois) & Kilosaurus (Bastien Stefani & Lucas Curci).
You are a bloodthirsty experiment, determined to get your revenge. So you move through different tunnels to pay your creators a little visit. The art is absolutely stunning and the whole game, though it is short, works as an enormously atmospherical experience.
---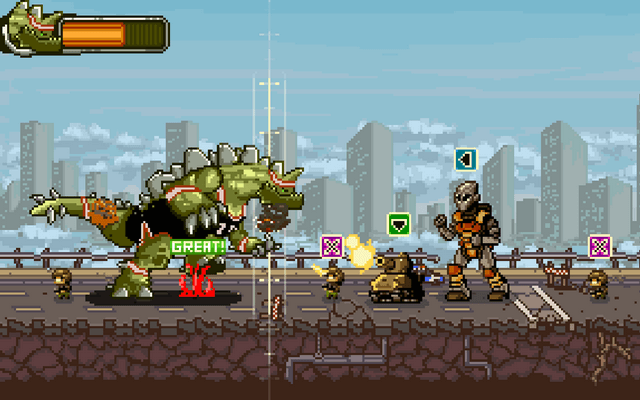 "Super Kaiju Dunk City" by Team Radmars (Roushey Adhesion, Brendon Trombley, Matt Porter, Eugene Marcotte & Trevor).
This action rhythm game offers not just some excellent pixel art, but also some sweet tunes. Destroy your enemies by pressing the displayed keys.
---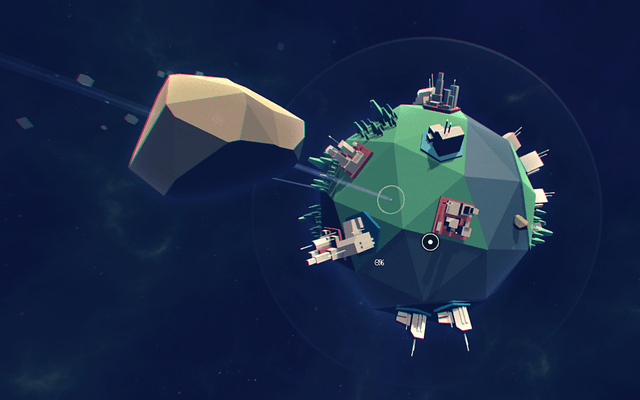 "Techium Eclipse" by Kenney Vleugels & Eric Taylor.
You must rotate the planet to protect your important buildings against meteorites. After each wave you will get points for all saved structures. With those you can build new structures, which however does not make the game much easier.