---
---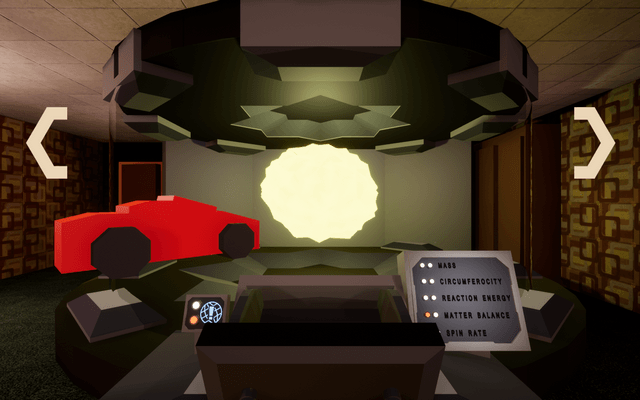 "Genesis Planet Kit" by Gary Napper.
Create your own planet by mixing up different materials and items in a neat world making machine; or create a black hole, if you want to.
---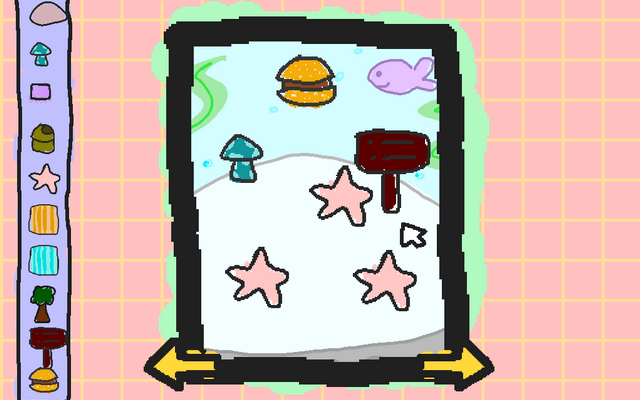 "WORLD Paint" by dynastic & Reina.
Want to feel silly and creative at the same time? This game may be exactly what you search for, as you have to paint your own world with several elements like hamburgers, mushrooms, stars and trees, while you hear a catchy song made with burps and barking sounds.
---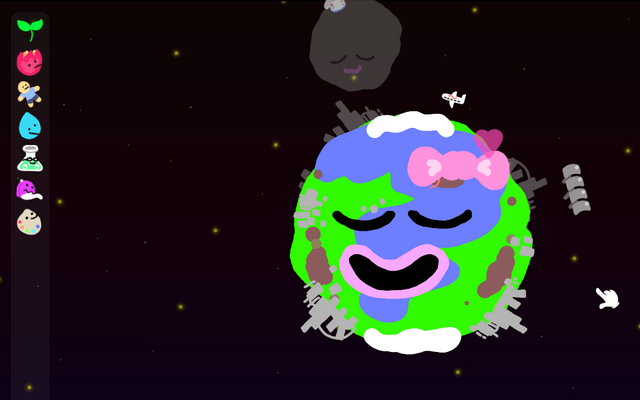 "Your World: A Delicious Earth Caring Simulator!" by Joe Aquiare.
Give this planet some water, plants and other stuff to take care of it. You can even give it cosmetics! Thereby this little game can be seen as a planet Tamagotchi where you can reach multiple endings.