---
---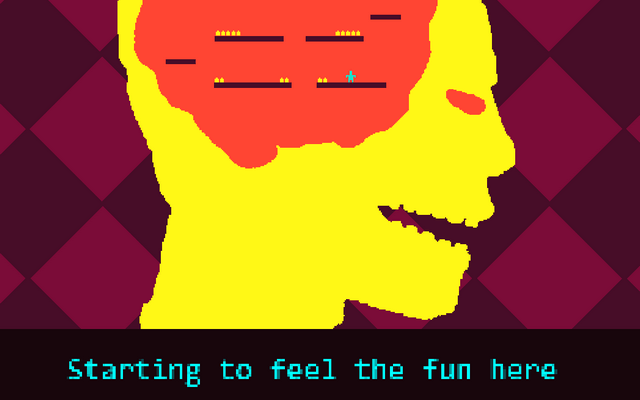 "Brainstorm 38" by Géraud Zucchini.
A metagame about the creative processes of a game developer who wants to create a platformer for a Ludum Dare. While the platformer itself might not be too challenging, I adore the whole setting, the art style and the kind of storytelling.
---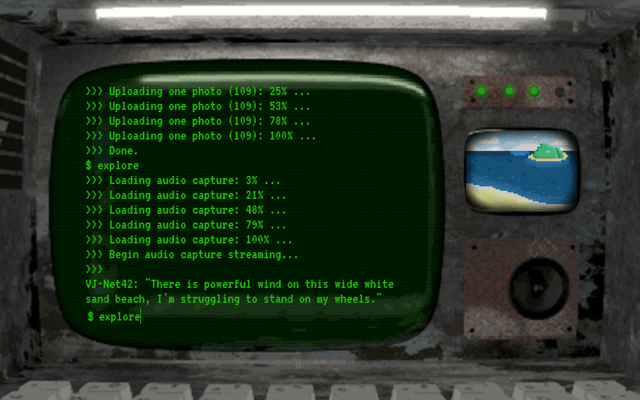 "Pod2000" by Pierre Allard, Nicolas Dupont, Adrien Pétremann, Gildas Quéméner, toxinu, Mylène Larnaud & Baptiste Quéméner.
In this atmospheric text adventure you have to give commands via a console to a rover robot, who should explore a planet and build several little modules on it. There are at least two different endings to it.
---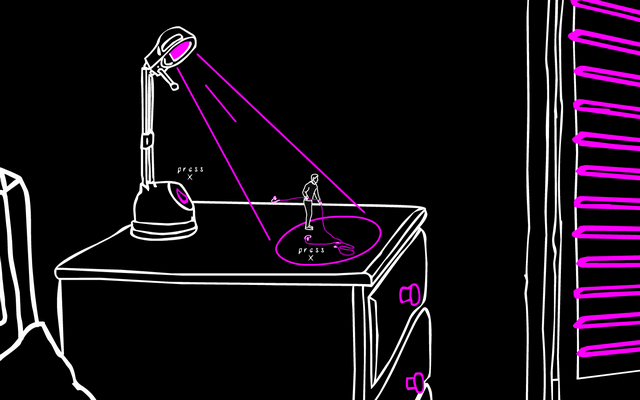 "Uncharted Dreams – Fate of the Miniatures" by Franklin's Ghost.
This surreal platformer with its neon aesthetics and animations is wonderful to look at.