---
---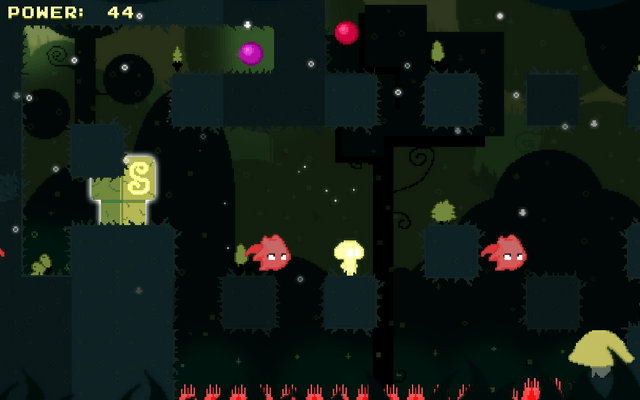 "Last day of the woods" by RedBlackSpade.
A sweet puzzle platformer with moving mushroom platforms and orbs, which allow to double jump once or to switch the sides. But there is more to explore, for example the two different endings.
---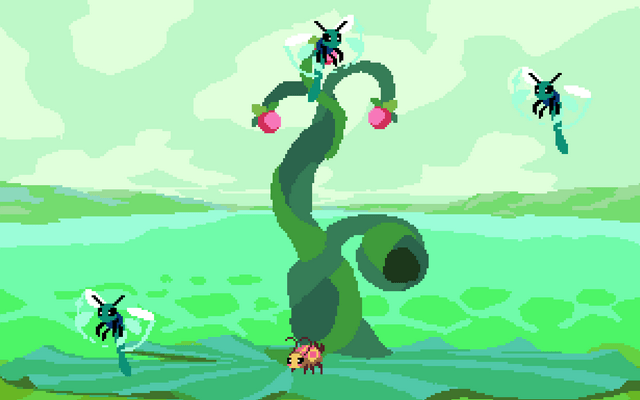 Two cute bugs are in love, but they are too far away to reach each other, so you have to paddle on your water lily. However, the pond is filled with nasty dragonflies and your energy is limited, so choose wisely between paddling, fighting and recovering. The pixel art looks simply amazing.
---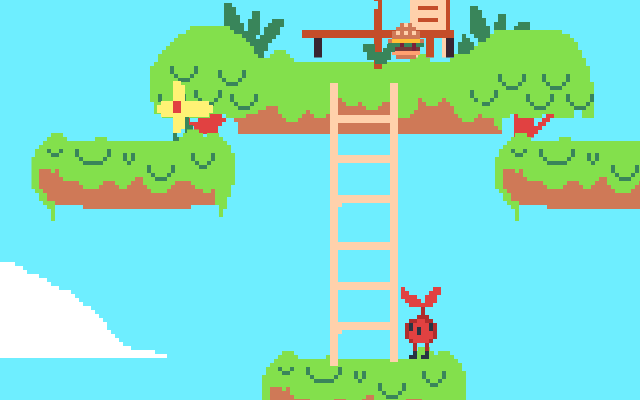 "Flurpies" by Gumboot (Brieyh'leai Simmons & Nic Lupfer).
A neat mixture of virtual pet games and the platformer genre. You have to take care of your beloved Flurpie, which recently hatched and has one of several possible personalities. Each personality loves different kind of food, so you have to go out and search for it. While you are on that quest, you can also fight mean flower monsters and giant snails to gain some experience points, which will help you to evolve your new friend.