---
---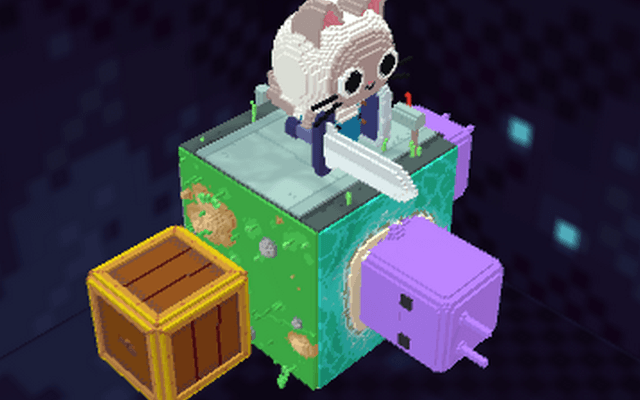 "6-Sided Sojourn" by Cosmic Adventure Squad (Vu Ha, Rose Peng & Johan Soriao).
This game is like the core of a role-playing game with roguelike elements, as you have to fight monsters, find keys to open treasure chests, avoid to step into traps and equip better swords as well as shields to be successful. But the planet is shaped like a dice, so you can move only in one of the two directions each turn.
---
"Super Collapse Guy" by Justin Luong & noseminer.
In this innovative physics puzzle platformer you have to switch between the two- and three-dimensional version of the same level to move towards the goal.
---
"Noizy" by Yves Masullo.
In this short, satisfying platformer shooter with minimalistic visuals the world moves with you. The dangers of each level stay hidden that way. Also, the beats pumping in the background are really neat, delivering a faster game experience on the auditory level.