---
---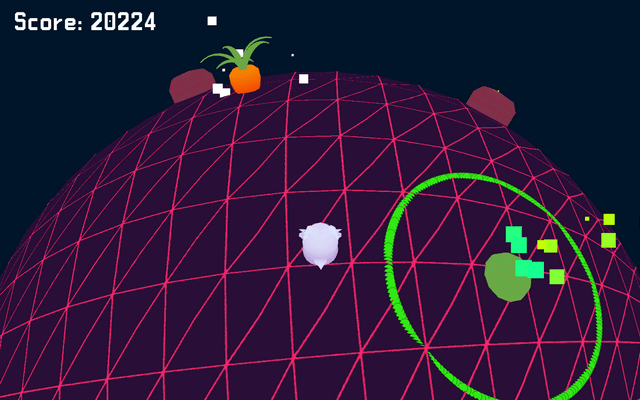 "Retro Rabbit" by Tommy Gunardi Teguh, William Tio, Thomson Gunardi Teguh & jlus.
In this charming little arcade game, you have to rip out the deflating space weeds of a planet. The planet keeps getting smaller because of them and you will lose if you run into rocks. So you better eat a carrot every now and then to unlock the special 'munch mode', where you can swallow them.
---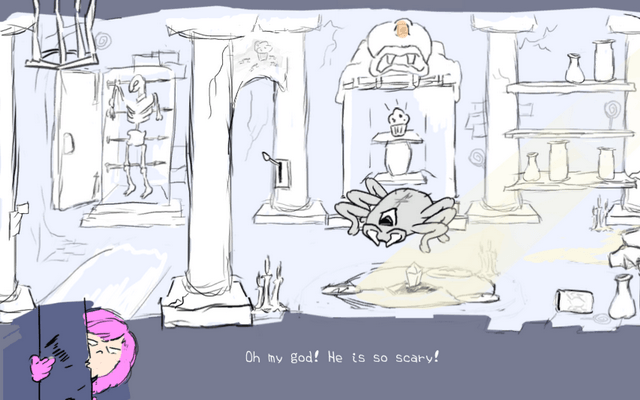 "Candy Cave Quest" by Oleg Grachev, Melvin Hawk & Kers Hawk.
This little adventure game give you several funny and clever puzzles to solve, so you can progress on your quest to get the best muffin ever made.
---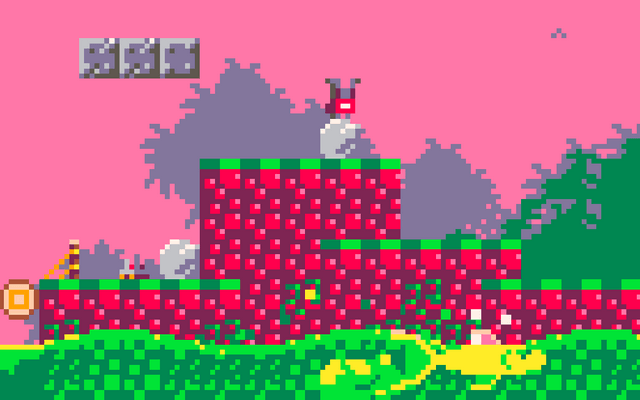 Your goal is to catch a flag on one of two switching places on a small island. But everytime you get it, something will change about the environment: Sometimes sharks, piranhas or 'the flying drunkard' will be added as enemies, sometimes the whole place gets extended, razor blades suddenly appear and much more. The game is also great for all fans of the "Super Mario" series, as it features plenty of references.