---
---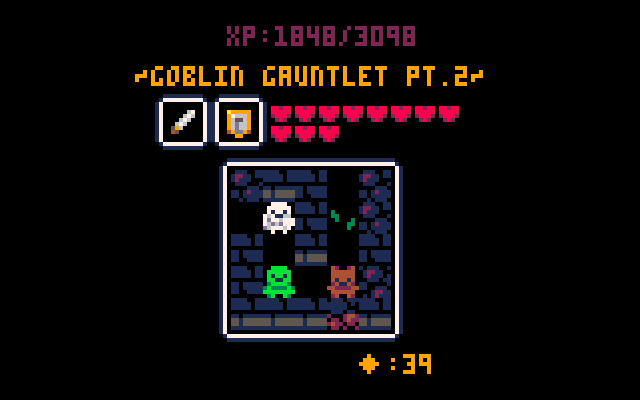 "Paisley Princess" by Will Blanton.
A little roguelike role-playing game about a knight, who has to find the princess of the kingdom. While that may sound like traditional 'damsel in distress' trope, the ending will prove you wrong. Also, the jam entry has got some quite funny references to its two genres in general. One of my favorite is the room name "Tension hallway", which comes right before the final 'boss battle'.
---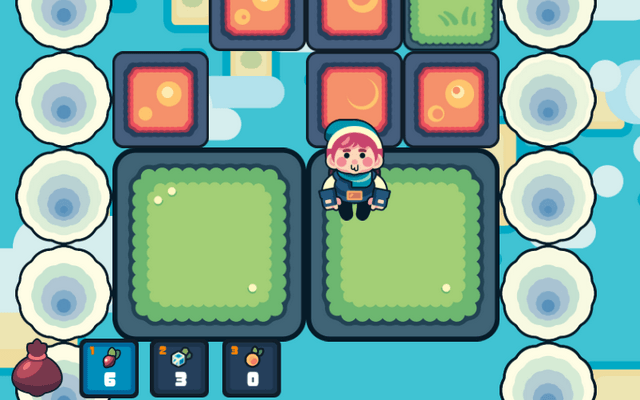 "Skylands" by Mark Usmiani, Connor Wilson, Boz & Haberworks.
In this polished puzzle game with cute visuals, you have to construct your own path to the goal in each level. That can be done with the help of three kinds of seeds. The first type will help you to build a normal grass path, while second type can freeze lava fields into ice and the last one will summon special plants, which help you to overjump one tile.
---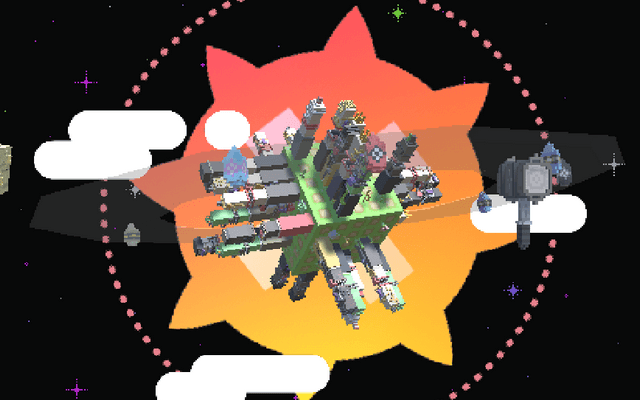 "Orchardstra" by Joseph Dunkerley, CyberStarLight & Crhis.
In this virtual musical toy you can rotate a planet and scatter some special seeds over it with the help of your powerful hammer. Whenever such a seed hits your planet, it will grow a new singer or enlarge an already existing one. This way, the whole melody of your planet will change.