---
---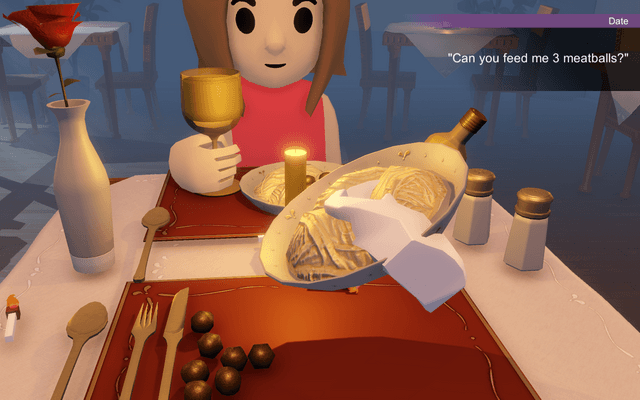 "Check, Please!" by Tim Lewis, Rowan Stringer, Quentin Warnant, Hannah Payne & Gavin Stewart.
A physics game mixed with a dating simulation? This formula equals pure awkwardness: Light up a candle, pour in some wine, feed your date some meatballs and make a huge mess.
---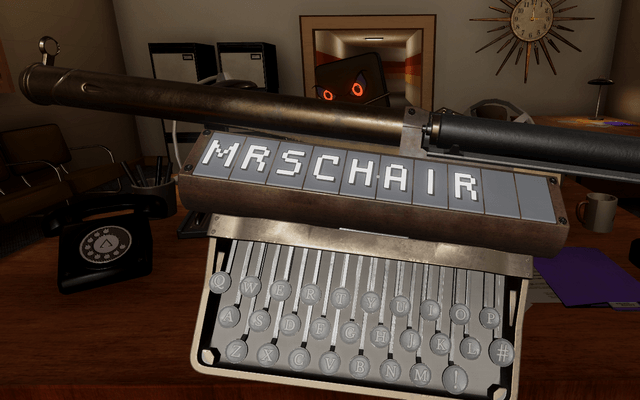 "Jeff From Accounting" by Aaron Baumbach, Greg Lee & Dale Smith.
Do you like shooting furniture monsters? Do you love to type the names of your enemies into your shotgun and use the words as munition? Are you excited each time you see a typewriter? If you answered 'Yes!' to each of my questions, then this hilarious jam entry was made for you.
---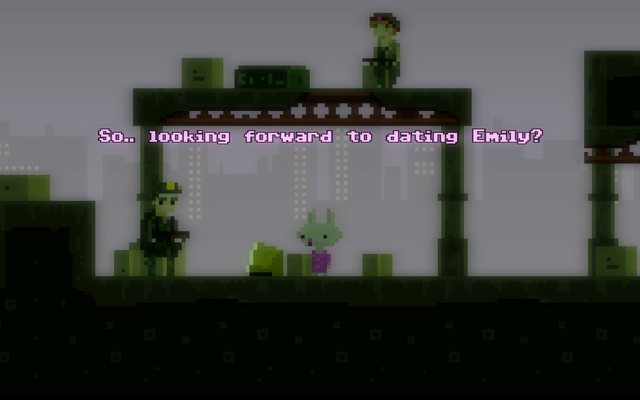 "The Heat of Battle" by Charlotte Gore.
What happens when video game characters could just swap their genre? In this jam submission you have to help out a cute love guru bunny in a battlefield to match up the six soldiers in the best possible order. At the same time, a grumpy combat veteran wants to get out of a cute candy world and he counts on you. Make love, not war, or maybe a bit of war, but also love.