---
---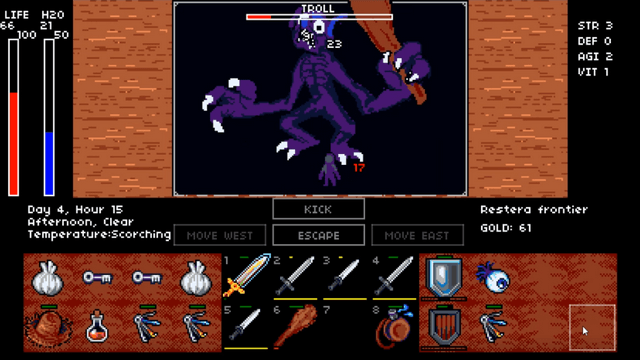 "Sword And Plow" by Francis Coulombe & Justin Stander.
The retro vibes are strong in this role-playing game, although it features an interesting twist: Every now and then you will find some seeds, which will grow when your water bar is somewhat filled. Over time, a little seed will then become some vegetable or something else, which can be used to craft various objects like a health potion.
---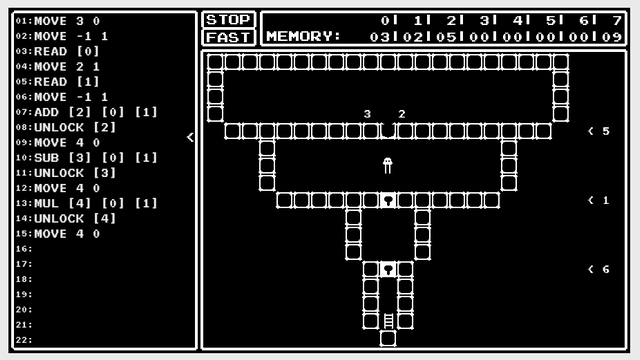 Welcome to the thirteen circle of assembly programmer hell. In this jam submission, each puzzle will help you to get a better understanding of assembly languages. Often a puzzle focuses on one new command, which has to be implemented to get to a proper solution.
---
"Date Night" by Darby Costello.
Date a zombie lady, who has three different hobbies. You have to show her that you like each one of them as well, so that the date will be a success – for her, at least.