---
What's a "Treasure Chest" article?
It's a short text and video compilation of three to five small jam games we really liked for some reason (like core concept, artwork, effort etc.).
---
---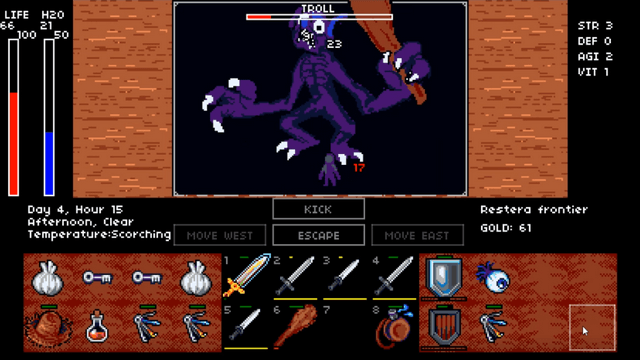 "Sword And Plow" by Francis Coulombe & Tadakuni Amano.
The retro vibes are strong in this RPG, and still it has an interesting twist: Every now and then you will find some seeds, which will grow when your water bar is at least somewhat filled. Over time a little seed will then become some some vegetables or even an eyeball plant, which then can be used for example to generate a healing potion.
---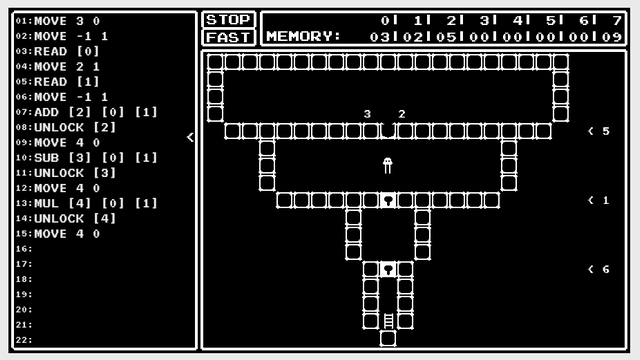 Welcome to the thirteen circles or layers or levels of assembly programmer hell! Each puzzle will help you to get a better understanding of assembly languages and often focuses on one new command, which has to be implemented to get to a proper solution. A wonderful little programming game.
---
"Date Night" by Darby Costello.
Okay, I'll be straight with you: Oldschool graphics like in "Date Night" make my heart pounding hard – and the dry humor is the icing on the cake. In this game you'll date a zombie lady, who has three different hobbies. You have to show her, that you like each one of them as well, so that the date will be a success – for her, though. You aren't really important.