---
---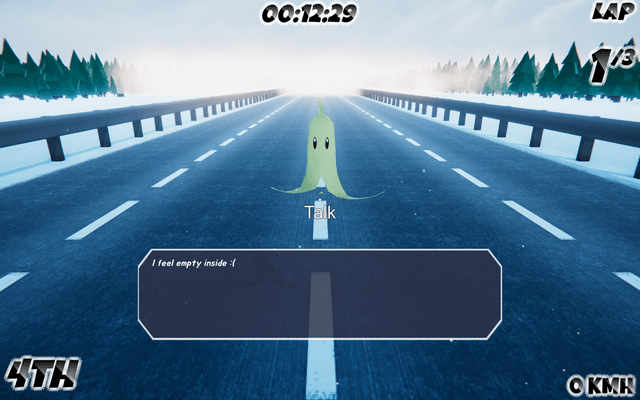 "Super Antithesis Kart" by Jake Butineau, John Wang, Sanaa Memon, Anita He & Elisha Alexandre Sarkis.
This jam submission takes the popular racing game series "Mario Kart" and transforms it into an exaggeratedly artsy ambience storytelling game. It could be interpretated as a critique on how our society treats the ones they left behind, as a media theoretical experiment or simply as an absolutely well-crafted parody game and metajoke.
---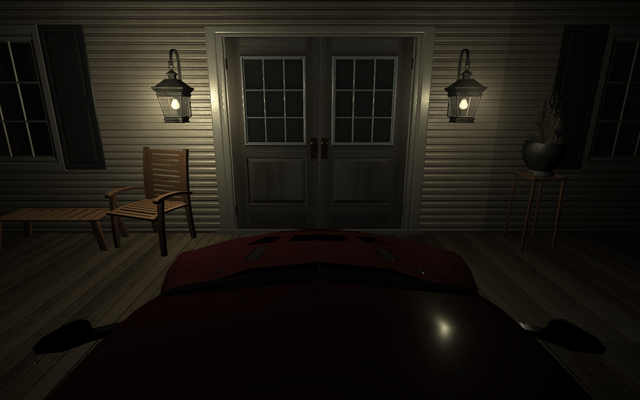 "Gone Vroom" by Jon Remedios & Jenny Remedios.
"What in the world lol" were the words that Steve Gaynor, one of the makers of "Gone Home", found for this jam entry. This short game catches the atmosphere of its inspiration just perfectly by embedding some professional voice acting as well as a detailed recreation of the location. Then, the jam game immediately crashes this experience with its own premise, as you are not playing as Katie, but as Cartie. Find the key and unlock the front door, just to find another obstacle in your way.
---
"Woodsy" by ghodan, moawko & Ben Rubyan.
While this odd 'horror' game has some mild jump scares and even a bit of a creepy atmosphere, it is not really scary, as all the monsters, skeletons and other undead creatures are actually pretty nice. They just want a friend, a gift or at least their legs back, so why do you not help them out? Also, the whole audiovisual representation is super sweet.