---
What's a "Treasure Chest" article?
It's a short text and video compilation of three to five small jam games we really liked for some reason (like core concept, artwork, effort etc.).
---
---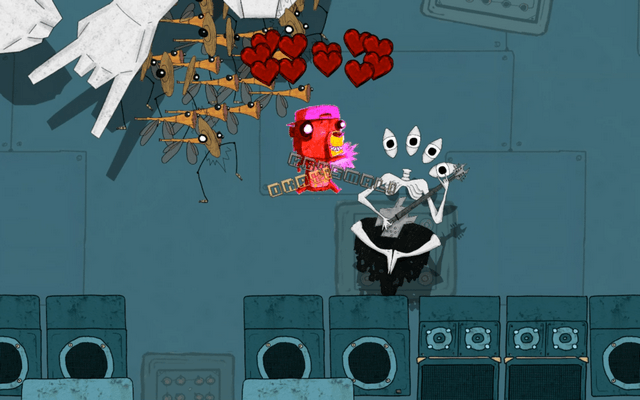 "Rude Bear Rogueolution" by Alex Rose, João Dias & John Pennington.
A hip-hop-remix-rhythm fighting roguelite game with some weird and great graphics? Count me in! The Rude Bear of Alex Rose has his 16th Ludum Dare appearance in this jam entry and he looks trendy-cool-dope-hippitydoppityhopbopbabaloopa if ever! While it's a bit difficult to get used to the control scheme, it's still worth it, because the boss fight is pretty rad and I doubt that you want to miss it.
---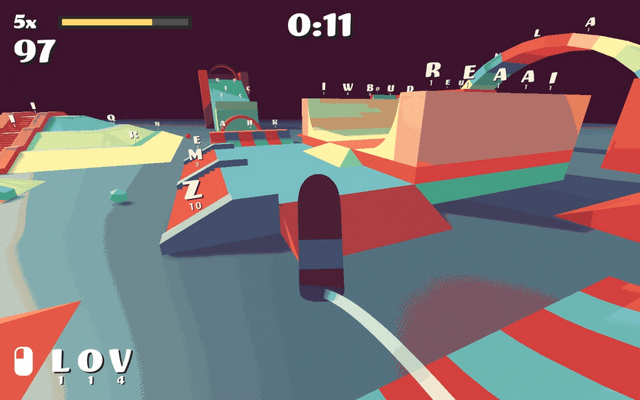 "Scrabble – The Skateboard Edition"? Well, that'd be a quite accurate description of the gameplay in "Wordslide". You have to drive through a well designed and colorful skate park while you collect single letters to write any English word you want to. When you are done, you just press the left mouse button to get your points. Words with special letters like Q, V, Z, Y or X bring more points of course, and in general long words are preferred as well. But if you are more into short words and also quick enough, you can also benefit from the combos to get a higher score. It's up to you!
---
"F.I.S.T.S (FIRST PERSON IDLE CLICKER SHOOTER HORROR TOWER DEFENCE SURVIVAL)" by dimaswift.
You love idle games, but you hate that nothing special happens when you wait? You love the shooter genre, but you are never fast enough in them? In that case, I have something for you! The fast paced jam entry "F.I.S.T.S" lets you upgrade your automatically zombie shooting character as you please (faster shooting speed and reloading, more bullets, higher damage etc.) and also offers you special single-use-weapons like a laser beam, grenades or a "Fus Ro Dah!" scream. Pew pew pew pew pew pew pew!