---
What's a "Treasure Chest" article?
It's a short text and video compilation of three to five small jam games we really liked for some reason (like core concept, artwork, effort etc.).
---
---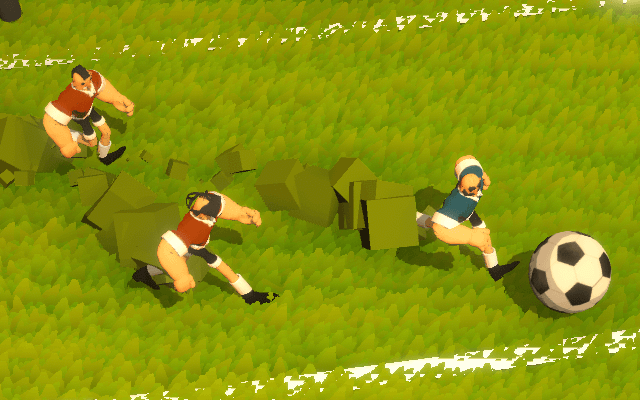 "Soccer Racing" by Renaud Forestié.
In "Soccer Racing" you have to get a ball through four checkpoints and in the end into the goal, but you will be facing a full enemy team! Good for you that you are just as strong as them, so you can just punch them away, when they are trying to get the ball away from you. A short and wonderfully designed sports game of the other kind.
---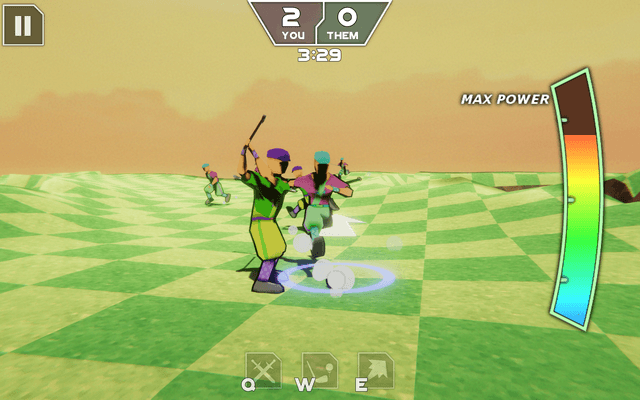 "Ace Golf: Blade Brawlers" by elHombreBanana.
A golf club isn't just good for golf, you know? You and your team are trying to putt the ball in the hole, which is placed at the starting point of enemy team, but of course they are trying the same. Dash around and punch them, so that they get stunned for some seconds. With this on-the-point gameplay "Ace Golf: Blade Brawlers" will be an action golf game that'll make you grin.
---
"Golf Slayer" by sanjeev, WalterP & Auzrial.
"Golf Slayer" mixes the turn-based fighting system of oldschool RPGs with minigolf: Whenever you can do a critical hit against the monster, you'll face a golf course, that must be cleared with the lowest amount of strokes possible. If you get your stroke count under the par, your attack will get a damage multiplier that'll allow you to strike the alien down even faster! But of course, you also have to heal yourself every now and then as well as you can try to protect yourself.