---
What's a "Treasure Chest" article?
It's a short text and video compilation of three to five small jam games we really liked for some reason (like core concept, artwork, effort etc.).
---
---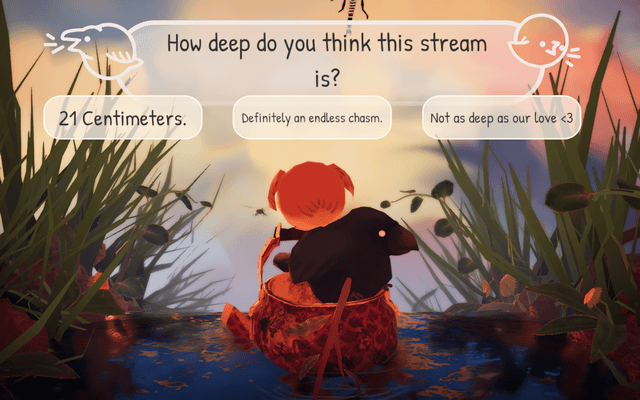 "On The Fly" by Rebecca Harrison & Joshua Hurd.
This atmospherical and audiovisually stunning combination of a dating sim and an endless runner is a relaxing, sweet delight. You have to switch the positions of the two birds every now and then, so that the upper bird can eat some of the insects to still their hunger. Also, the birds will sometimes talk with each other and ask questions. Here you have to select the most romantic answer to raise up their love. A wonderful jam entry.
---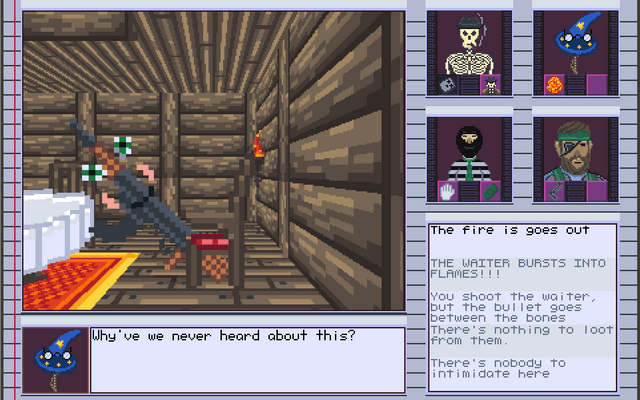 "ShardReign – A love Story" by Chloe Harris & PlayerDeer.
The narrative main premise is absolutely wacky: Four teenagers play a round of a "Dungeons & Dragons"-like tabletop RPG and it goes goddamn wrong, because they don't have any clue what to do. But "ShardReign – A love Story" proves to be not just a funny little thingy, instead it's in a sense a small masterpiece because of its terrific, non-linear puzzle and quest design. You can either play in a pretty destructive way or you can use the unique special abilities of your four characters cleverly. Sometimes a glass of milk is more helpful than a fireball (but the fireball is always more fun, d'oh!).
---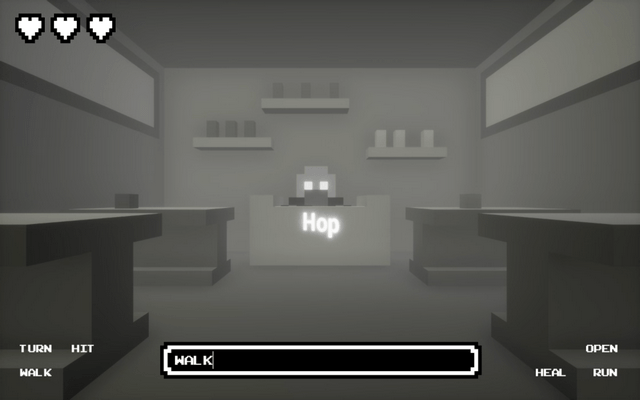 "Typical" by Kalle-Eemeli Paananen, Janne Nyholm, Ruska Sarapisto & Arsi Patala.
Even though you have a visualization of the game world in front of you, "Typical" is basically a text adventure. Each movement and action of your character must be typed in, and also at the start you have to find the different command types first before you really are able to progress in your adventure. Somehow the developers of this jam entry managed it to be a slick and not too slow gaming experience, because it plays all very smoothly. Impressive!