---
---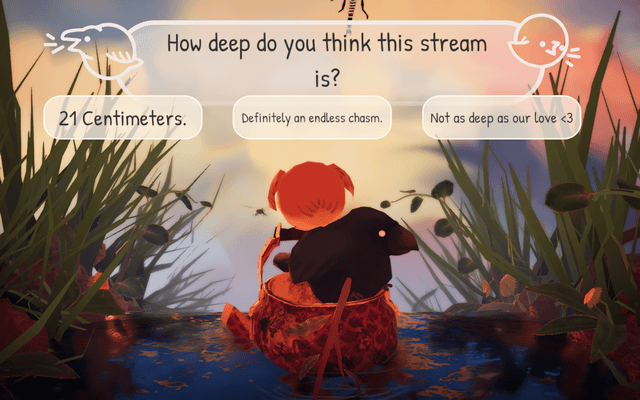 "On The Fly" by Rebecca Harrison & Joshua Hurd.
This atmospheric and audiovisually stunning combination of a dating simulation and an endless runner is a relaxing, sweet delight. You have to switch the positions of the two birds every now and then, so that the upper bird can eat some of the insects to still their hunger. Also, the birds will sometimes talk with each other and ask questions. Here you have to select the most romantic answer to strengthen up their love.
---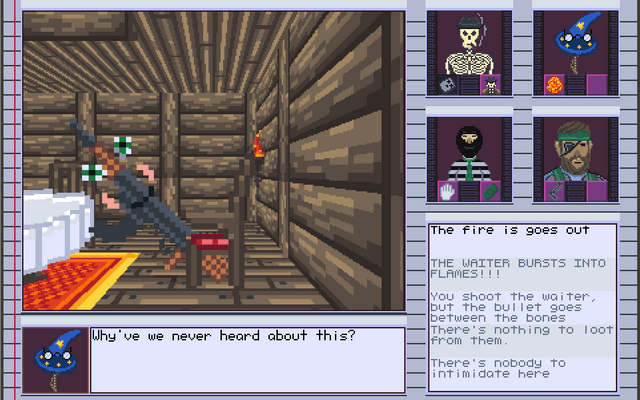 "ShardReign – A love Story" by Chloe Harris & PlayerDeer.
Four teenagers play a round of a "Dungeons & Dragons"-like tabletop role-playing game and it goes wrong, as none of them has a clue what to do. Maybe you can help them out? Do not worry if you do not know such games either, as the the terrific, non-linear puzzle and quest design of this small masterpiece will let you play it your own way.
---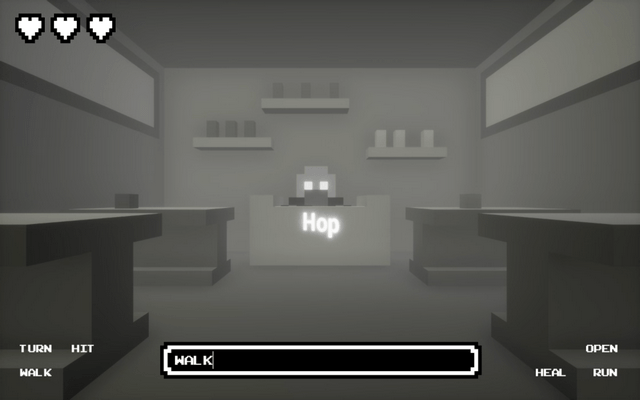 "Typical" by Kalle-Eemeli Paananen, Janne Nyholm, Ruska Sarapisto & Arsi Patala.
Even though you have a visualization of the game world in front of you, this jam entry is basically a text adventure, as each movement and action of your character must be typed in. The different command types must be found and unlocked first, so make sure to explore the world.