---
---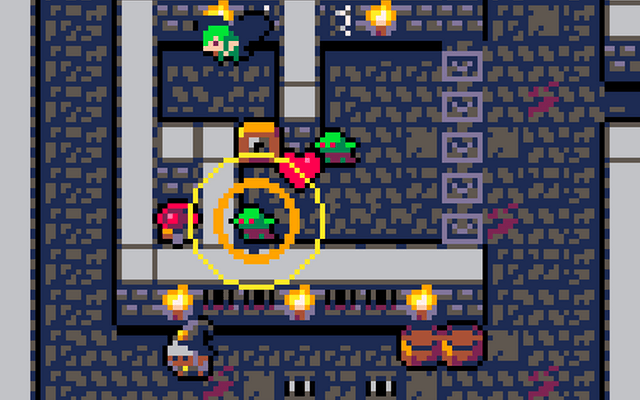 The rhythm-based attacking system in combination with the dry meta humor make this jam game a pure joy to play. Kill off some goblins, collect all the fairies and be a witness of the most exciting boss battle ever.
---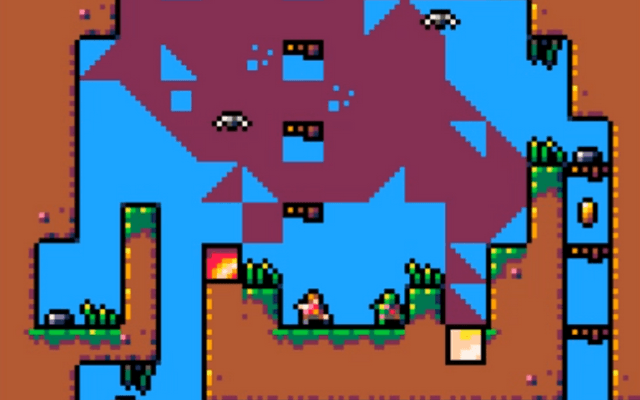 "Rythm is Lava" by Egor Dorichev.
This puzzle platformer will drive you mad, as you do not just have to control at least two characters at the same time and need to activate switches to progress, but also have to ensure that they do not die thanks to the moving lava or by touching each other.
---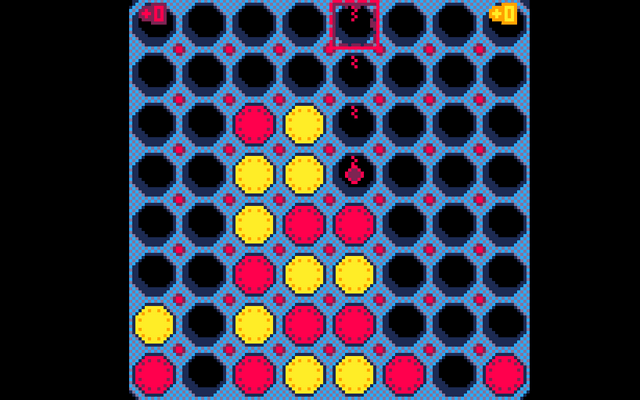 "MATCH3+CONNECT4" by Sean S. LeBlanc.
The classical "Connect Four" concept got combined with tile-matching games like "Bejeweled": Whenever your discs are arranged in a diagonal, horizontal or vertical row of three elements, they will disappear, but when you form a row made out of four, you will win. Of course, the other player will always try to prevent that.