---
---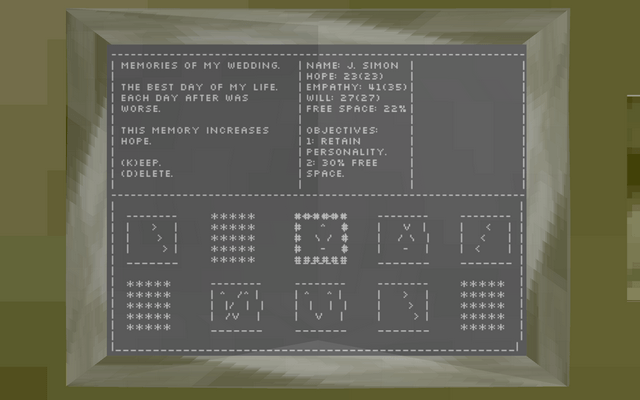 "Mind Space" by Ed Curtis-Sivess.
You are working for an ominous company that manipulates people's memory. Your task is to empty their mind, so that they become 'free' again, allowing them to get 'optimal' character traits. Deleting individual memories increases or reduces one or more of the three properties, which are hope, empathy and will. But better take your time to listen to the lovely designed sound snippets of the memories and then ask yourself, if it is worth it.
---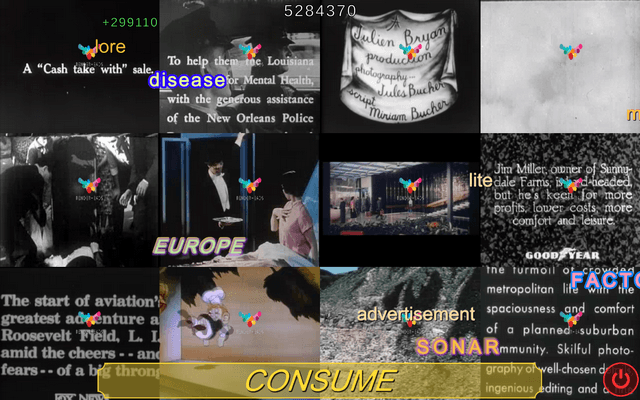 Be a good consumer and watch well-crafted 'education movies', in best case thirty-two at once. Afterwards you will get tested to see if you were really attentive, as you need to click on all the pop-up lettering assigned to a movie. But beware, there are other logos that look almost the same, but maybe the pitch is a bit lower or the font is moving faster or the border has a slightly different color.
---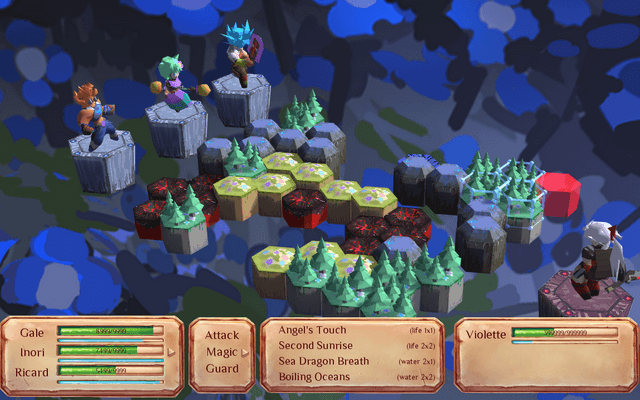 "Edgy Fantasy Battle Deluxe" by Pavel Alexandrov, Alina Kolesnik, Shess, Alexander Nikuschenkov & Bogdan Reshetnikov.
This game is a short parody of Japanese role-playing games – especially of "Final Fantasy" – and the exaggerated elemental attacks that they often feature, as they raise the following question: If you constantly conjured up tidal waves and hellfire, does that not change the whole ecosystem? >>PLAY