---
---
Many dangers lurk in this tactical shooter, as there are not only your human enemies who want to kill you, but also scorpions and a menacing sandstorm. If you or your base are attacked too much or you land in the narrowing storm, then the game is over. The most interesting element is that your base is mobile and you can carry it around with you, allowing you to run away from attacking waves, but at the same time you can not shoot while you are carrying it.
---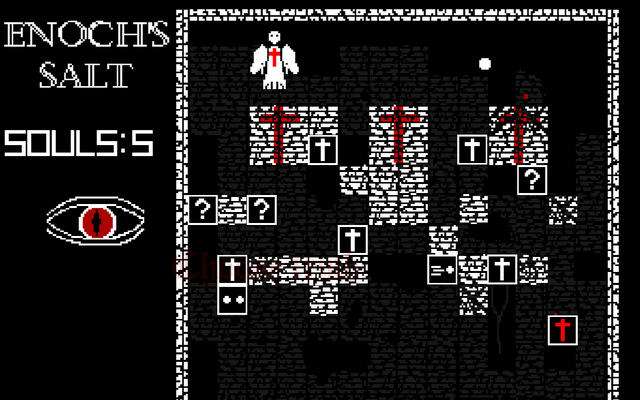 "ENOCH'S SALT" by KRP.
This version of "Breakout" is on a narrative level probably the strangest and most exciting version I have ever seen. Everyone has to find an interpretation of the story for themselves, but in terms of atmosphere, this is a little gem that I would like everyone to see.
---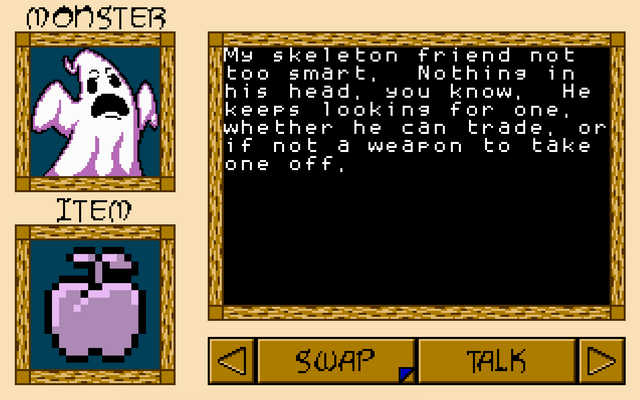 You play as a dragon who wants to beautify their hoard and make it more valuable to win a contest. To do so, you just need to ask other fantasy creatures like goblins, mimics and ghosts, if they have something they would like to trade. However, not every treasure is worth the same and every creature has a different taste. Therefore, it is worthwhile to go into the conversation and get hints on the taste of the exchange partner.