---
---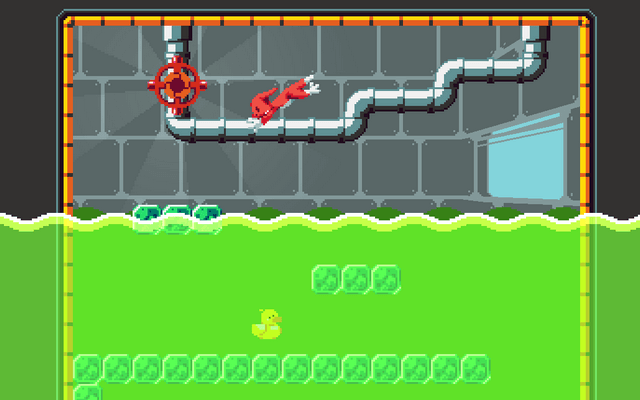 "Overflow" by Mors, Renhoek, Gaem, sooshy, CosmicGem, Darkonius Mavakar & Fira.
Four different dragons, all of which have different special abilities, are trying to escape from a research facility. While one of the dragons can jump along walls, another one can dash into the air, another can fly and the last one can do all of it. However, the building gets flooded, so each level is about turning off the pipes as fast as possible. A fantastically pixelated puzzle platformer, that will keep you playing thanks to a few tricky puzzles.
---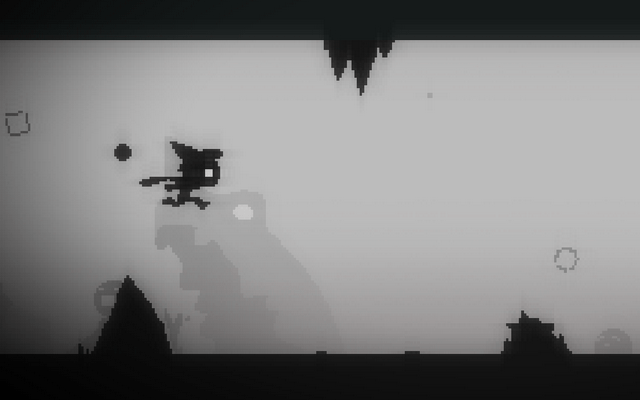 "LOÜJ" by Thomas Lean, Enzo Regelan & Valérian Ferruit.
In this atmospheric endless runner, the walls move slowly, but steadily towards you. However, if you collect a magical item, they move back a bit. Also, all the thorn bushes and rocks in your path will make it as difficult as possible for you to progress.
---
"CAVEMAN" by Michael Widmer & Haiwei Hou.
A graphic highlight can be found in this creative exploration game, because you do not just move around here as a caveman, but as a portrayed caveman in a cave drawing. Since your village is getting too small, you have to look for a new place. On your quest you will encounter various wild animals and plant tendrils, which you can eliminate with your spear.