---
What's a "Treasure Chest" article?
It's a short text and video compilation of three to five small jam games we really liked for some reason (like core concept, artwork, effort etc.).
---
---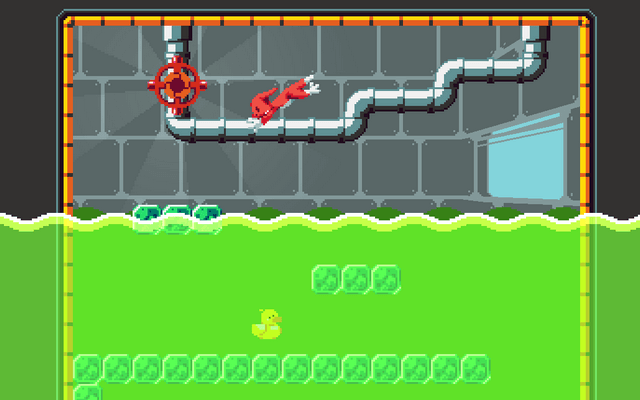 "Overflow" by Mors, Renhoek, Gaem, sooshy, CosmicGem, Darkonius Mavakar & Fira.
Four different dragons, all of which have different special abilities, are trying to flee a research facility. While one of the dragons can jump along walls, another one can dash into the air, another can fly and the last one – the ultimate form – can do all of it. However, the building gets flooded, so each level is about turning off the pipes as fast as possible. A fantastically pixelated puzzle platformer that will keep you playing thanks to a few tricky puzzles. And if you're up for an extra challenge, then try to collect all the rubber ducks!
---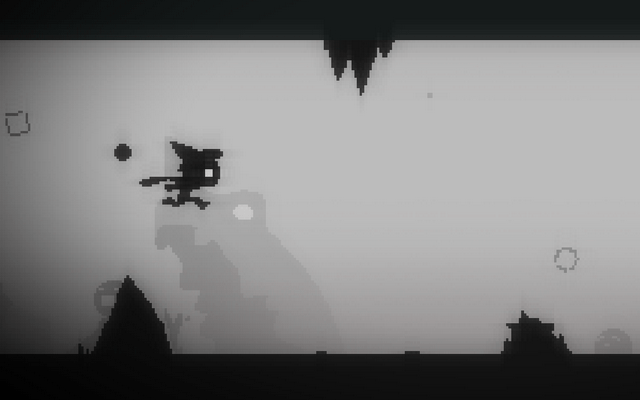 "LOÜJ" by Thomas Lean, Enzo Regelan & Valérian Ferruit.
In this atmospheric endless runner, the walls move slowly but steadily towards you. However, if you collect a magical item, they move back a bit. As if this problem wasn't already big enough, in addition, all the thorn bushes and rocks in your path will make it as hard as possible for you to progress.
---
"CAVEMAN" by Michael Widmer & Haiwei Hou.
A graphic highlight can be found in this game, because you do not just move around here as a caveman, but as a portrayed caveman in a cave drawing! Since your village is getting too small, you have to look for a new place. On your way you will encounter various wild animals and plant tendrils, but you can easily eliminate them with some spear throws. A short, but very creative exploration game.