---
What's a "Treasure Chest" article?
It's a short text and video compilation of three to five small jam games we really liked for some reason (like core concept, artwork, effort etc.).
---
---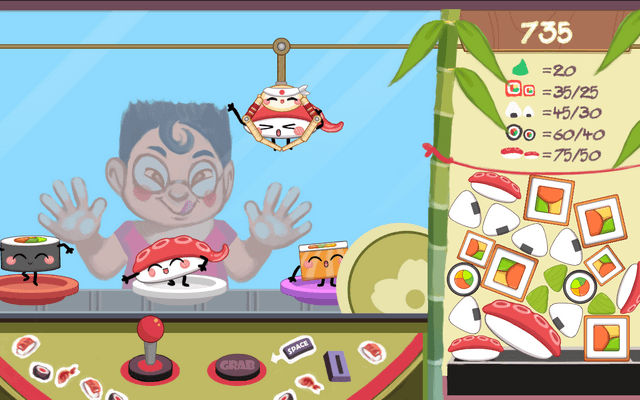 "Catching Sushi!" by Eric Verdalet, Joan Carles Vegas, Athena-av & Natalia Morillo.
You should not play with food? Such a nonsense! In this game, you control a grapple machine to catch cheerfully dancing sushi and place it on your tray. You should be careful to waste as little space as possible to gain many points. And now: Itadakimasu!
---
"Runventory" by Robert Keder, Distorter, fusionnist, LomDom & Knightsunder.
If you pick up an item in this endless runner, it will be placed directly into your inventory. The bigger it gets, the less you can see of the game window – and when it's too crowded, the game is over for you. So how can you stop it? Well, if you have many units of one object type, it can happen that they come together and form a larger collection that only fills up one field. Sometimes the combination of two different items works as well. Also, you can deliberately run into monsters to lose one of your hearts, which are also stashed in inventory. An interesting runner concept with a nice strategic touch.
---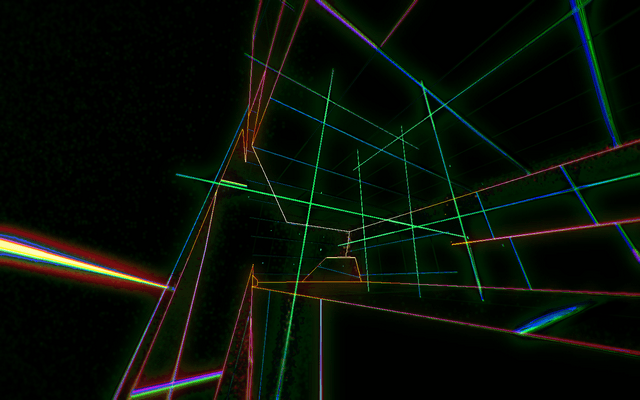 "AGAIN" by Colorfiction.
This futuristically designed maze game confronts you with a weird space that is constantly moving and changing on its own. So you'll have to quickly react and keep running, when suddenly the walls start moving towards you, or they might become your prison. Can you find the exit out of this black-and-neon-colored nightmare? Figure it out.