---
---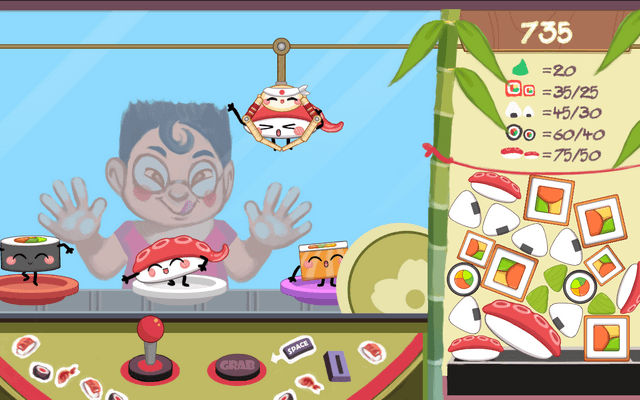 "Catching Sushi!" by Eric Verdalet, Joan Carles Vegas, Athena-av & Natalia Morillo.
In this game, you control a claw machine to catch cheerfully dancing sushi and place it on your tray. Be careful to waste as little space as possible to gain many points.
---
"Runventory" by Robert Keder, Distorter, fusionnist, LomDom & Knightsunder.
If you pick up an item in this endless runner, it will be placed directly into your inventory. The bigger it gets, the less you can see of the game window, and when it gets too crowded, the game is over for you.
---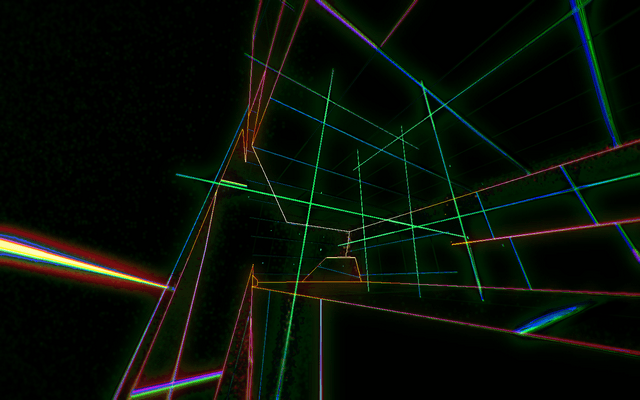 "AGAIN" by Colorfiction.
This futuristically designed maze confronts you with a weird space that is constantly transforming itself. React quick and keep running, as the walls start moving towards you, or they become your prison.