---
What's a "Treasure Chest" article?
It's a short text and video compilation of three to five small jam games we really liked for some reason (like core concept, artwork, effort etc.).
---
---
"There is Never Enough Space!!!" by Jamie Rollo.
Do you fancy a juxtaposition of space-related mini-games under time pressure? Drag the files into the correct folder! Find a new order for all the stuff in your room! Build a puzzle together! Win a game of chess with just one move! Fill up the tweet! Take two minutes and enjoy this charmingly designed "WarioWare"-like with (not so) ordinary tasks.
---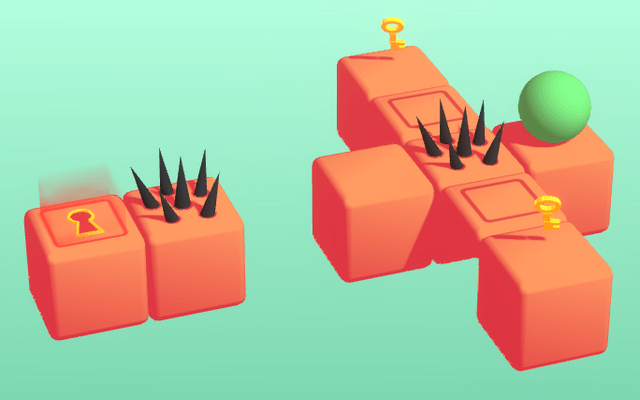 "Rebound" by Julien Foucher, Louis Iwa Le Brun, Greyo & Alarios.
Anyone looking for a wonderfully polished puzzle game will find it here. All keys must be collected per level to open the exit to the next level. However, one should pay attention to the movement patterns of the spikes and remember hidden paths that only appear for a short time. And every once in a while a leap of faith has to be accepted as well. A special feature of this game is also that there is a multiplayer mode, in which you can fight with up to three other friends for the overall victory. Who can solve a level the fastest? Figure it out!
---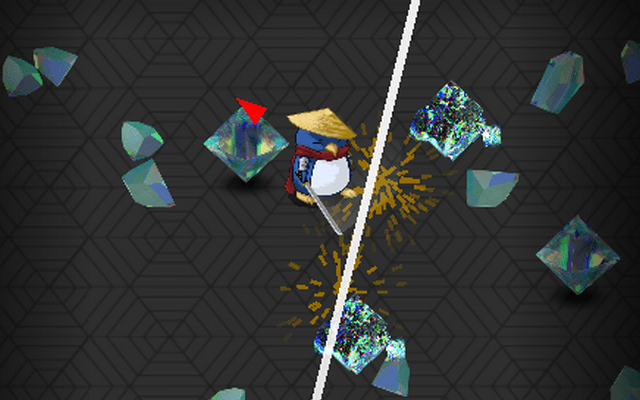 "Cutting Edge: Screensaver" by Erica Cope, Ricardo Lira da Fonseca, Victor Domiciano Mendonça, André Moukarzel, Arthur Vieira Barbosa, Eduardo Yukio, José Alvim, João Pedro Turri, Livia Maki Yoshikawa, Renato Yoshio Eguti, Tamara Silva, Werner Beigel & Wilson Kazuo Mizutani.
Similar to the already by us recommended "Rude Bear Resolution", the boundaries of the game window move slowly but steadily towards the player until they crush them. Each level is about the bare survival for a certain period of time. But with the help of your sword you can attack the walls and make sure that the window widens again. If only there were not all the little nasty crystals that can stun you with their attack for some time… Anyway, it's time to head into the adventure!