---
---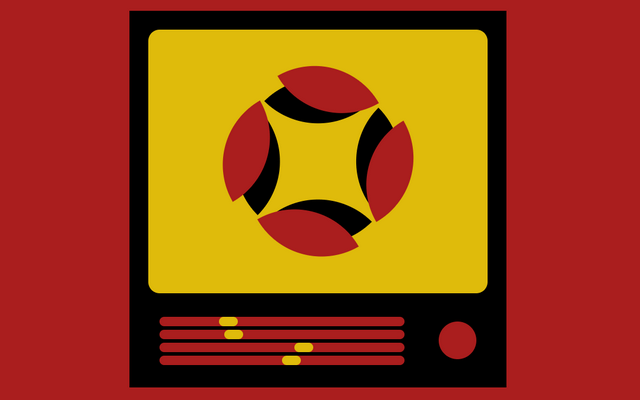 "The Synchronist" by Grégory Béal.
To recreate the black motif in the background with your red shapes, you have to turn various knobs to transform them. What sounds simple at first, quickly turns into a very special challenge for two reasons: First of all, the motifs are not always static, but can also represent animated movements. Second, the controls have some very different, sometimes even amazing effects.
---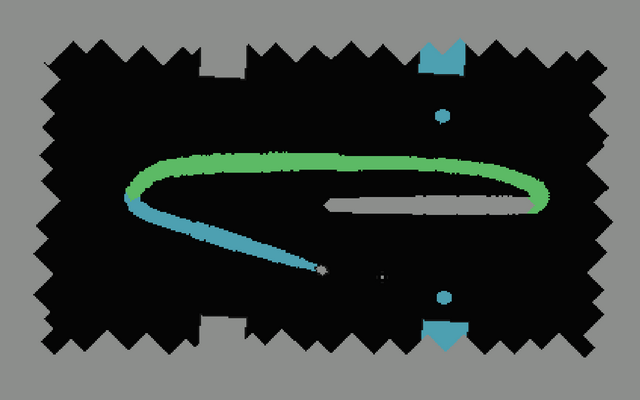 "Stoppage Line" by Henry Schneiderbeck.
The minimalistic simplicity of this drawing game is just great. At various points, you will find small color boxes that change your brush stroke as you pick them up, with which you can fend off projectiles of the same color as well as deactivate the tubes that shoot them out. If all tubes are out of action, you progress. However, you are not allowed to touch the gray border or your own brush stroke.
---
"A walk in the park" by Jói Sigurðss.
Placeholder graphics are usually rather daunting from an aesthetical perspective, but in this little exploration game they are perfectly staged with a matching sound design. For example, a fluttering noise turns a group of blobs into a flock of birds, but there are many other details to discover for you. A short walk of the special kind, which proves once again that a realistic art style is not always necessary.