---
---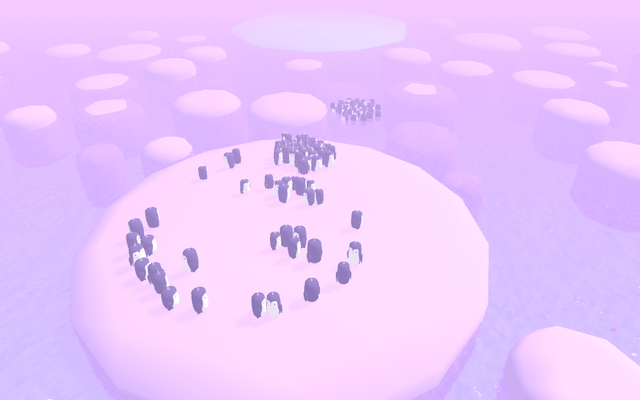 "Marshmallow Penguins VR" by Andrew C. Wang.
Somewhere in a pastel fantasy world exists a penguin species that does not live among ice floes, but surrounded by marshmallows. Like little icebergs, the sweet specialties are popping up and down. In this short game – which can be played as a virtual reality game or as a plain desktop version -, you have to transfer all penguins to a certain island.
---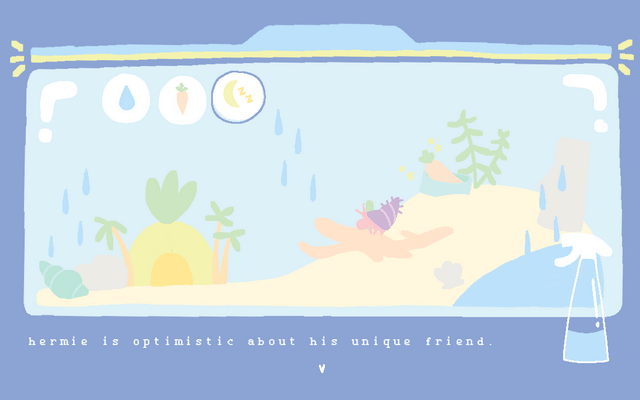 "hermie says hello" by meowchelle.
In this beautifully looking mix of a virtual pet game and a visual novel, you will encounter the hermit crab Hermie. While he is a little bit intimidated by his new environment at the beginning, he quickly gets attached to you. By cleaning the aquarium and giving Hermie a small carrot every day, he becomes happy. However, your place is not the last passage of his journey, as it turns out.
---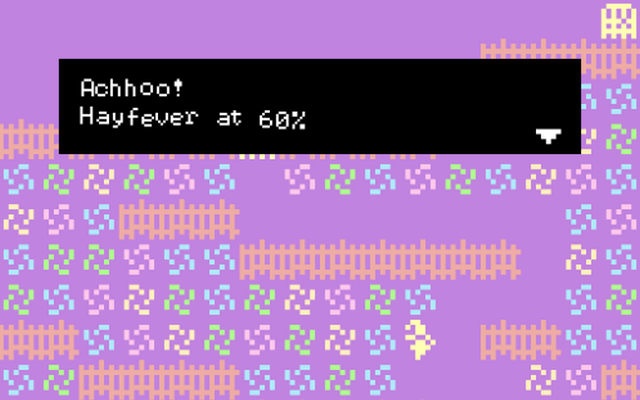 "Smell the roses" by Ash Green.
Roses are red or green or blue, and the Pastel Jam has lovely games for you! In this game, you have to move through huge flowerbeds and at the same time make sure that you do not encounter the species of roses that cause your hay fever. Some cute details, hidden secrets and multiple quirky endings complete this little jam game in a quite wonderful way.