---
---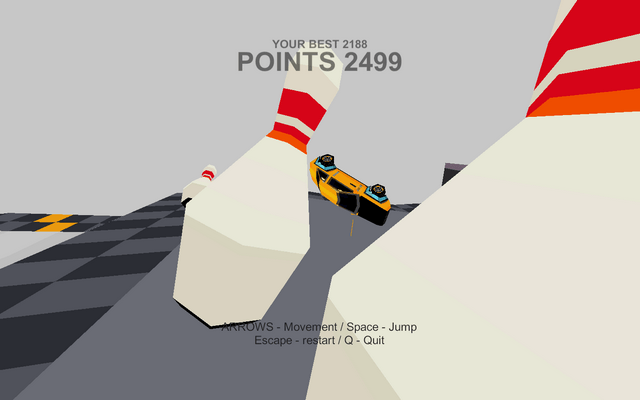 In this bowling and racing mashup game, you have to drive right towards the bowling pins and jump at the right time to get a high score.
---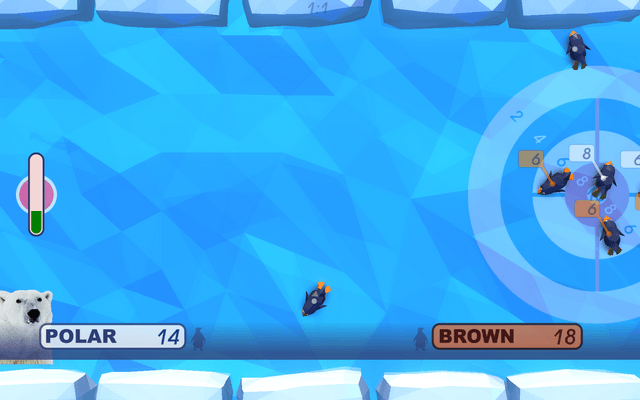 "Polar Olympics. Curling" by acvarium.
A polar bear and a brown bear play a curling match against each other with penguins. This sports game can be played either alone or in the local multiplayer mode with a friend.
---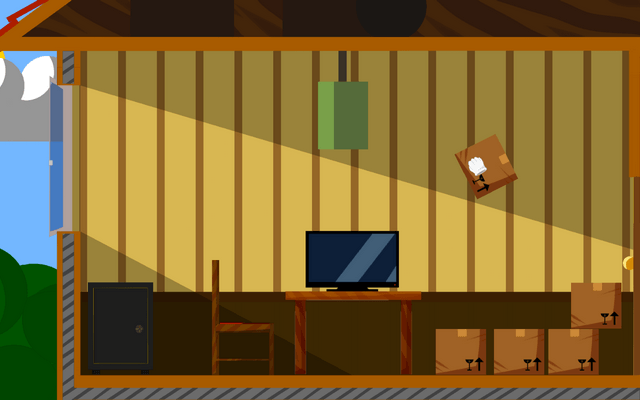 "Moving Day" by L3mon & Riden.
In this delightful short physics game you have to drag each object and throw them out in thirty seconds, because you are moving out.
---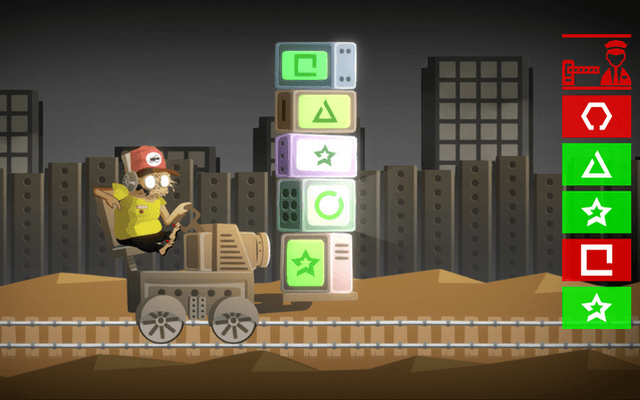 "MUDE" by Henri Viitanen & Arhi Makkonen.
What I like about this little puzzle game is its clear interface as well as the simple concept. Each screen shows you one of two symbols, so you have to turn on the right channel, while you also take care about the correct order of the screens.