---
---
This entertaining and lovely pixelated puzzle game does not tell you immediately which key opens which door or which transporter leads to which portal. Thereby it requires a trial-and-error procedure to solve each level and at the same time you have to make a little effort in regard to your own remembering skills.
---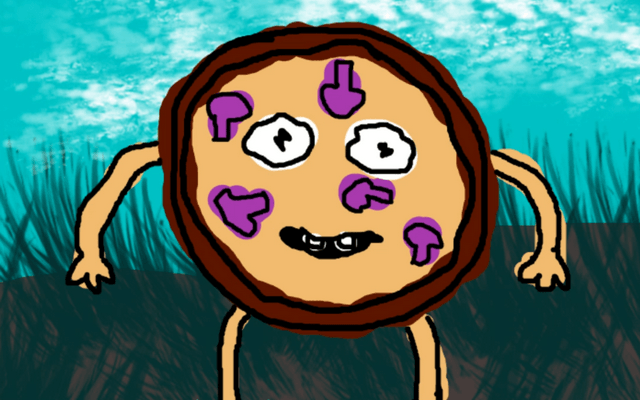 "Psychedelic Toppings" by Sonat Uzun.
Pizzas with mushrooms are quite delicious, but if these mushrooms are also drugs, they may lead you on a very special adventure. You and your new pizza friend want to climb a huge mountain, but then things will turn out differently. Overall, this jam submission is a wonderfully strange experience that stands out with its funny voice acting.
---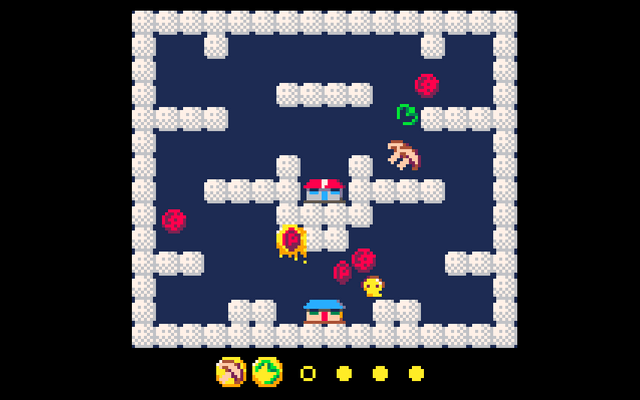 "Justice Pizza" by Julius Tarng.
In this pizza delivery game, the ingredients for Italy's most famous export hover around. Fortunately, you can shoot dough pieces to stick them to the walls and then collect anything you need. However, it is important that you do this in the correct order as requested. Be also aware that each order is only mentioned once at the beginning of each level, so you will have to remember them.