The December issue of "The Jam Report" is splitted into two parts, because the list is quite long. So here we go with the last 38 recommendations!
---
Ludum Dare 43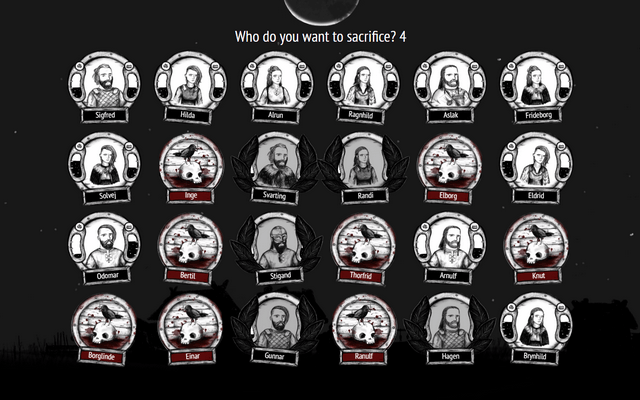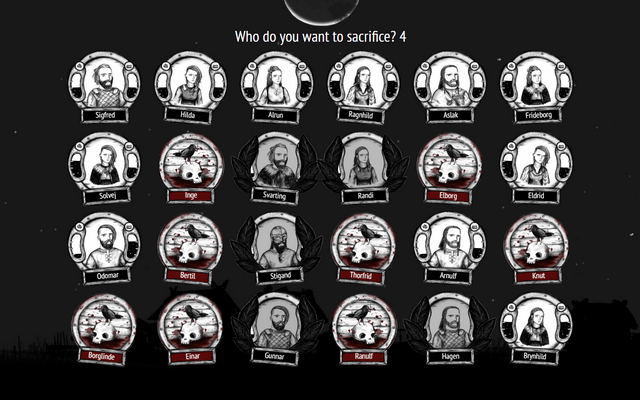 "Fórnir" by Julien Sanchez, Naomi Santos, Adrien Pétremann, Besteack, Pierre Allard, Julien Janvier, toxinu & Yohan Blain.
The gods demand sacrifices, that's what your advisor – the village shaman – says. Your choice.
---
"FTD : Fixin' to Die" by Dave Lloyd, Kyle Olson, Barney Cumming, Jonathan Murphy, Louis D. Meyer & Adrian Vaughan.
Surgery… Surgery never changes.
---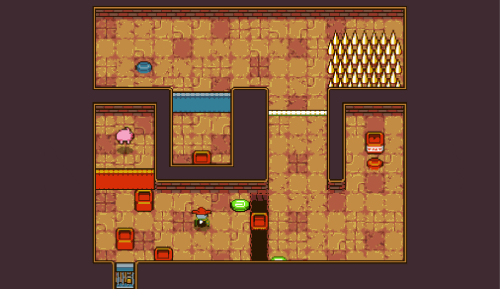 "Ghostly Getaway" by Mors, Renhoek, Darkonius Mavakar, Cruise Elroy, sooshy & Catonator.
Solve puzzles involving switches, rabid animals, fast shooting cowboys, fans and self-sacrifices!
---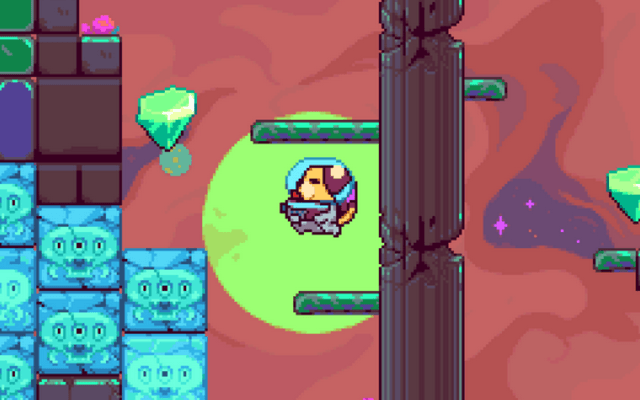 "Goodboy Advance" by exelotl & rik.
This platformer (which can be played in a browser or as a GBA ROM) is a great gamedev lesson about the question, how feature choices influence the level design.
---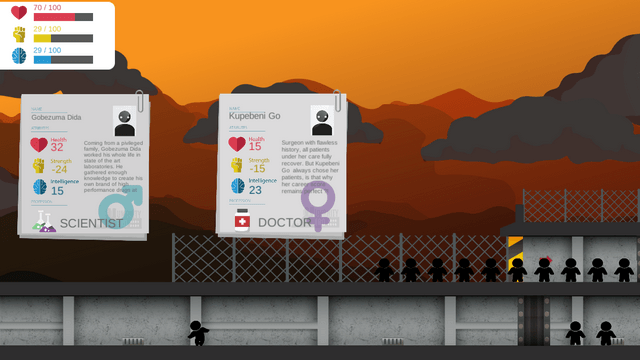 "Humanity Hero" by Felipe Padilha, Guilherme Lourenço, Kevin Lourenço, Nayara Lourenço & Pedro Miranda.
Armageddon soon arrives. Now it's your task to create a balanced base for the future society in a bunker.
---
"Hunger Sings" by Jimmy Swanick.
Some teenagers did a couple of rituals, thinking that they would be harmless bullshit. But then, a whole town disappears. Was it their fault, and if so, what can they do now?
---
"It's under control" by Luis Díaz Peralta.
Our whole life is like a balancing act. To fulfill our basic needs is important, but it can bore us. And then there are the exciting, but 'unneeded' things. Find your order.
---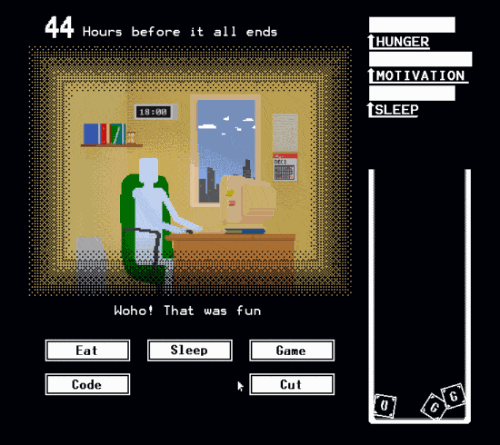 "Ludum Dare: The Game" by Darylsteak.
Game jams are fun: You create a game for a specific theme in a fixed amount of time. But sometimes, this can come with some costs, as this management simulation shows.
---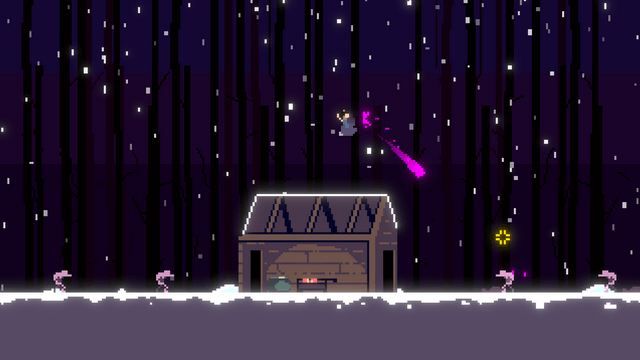 "Night's End" by Gabriel Leite.
Protect the innocent child by killing all the creatures, which are trying to take it. But they're strong, so you have to drain some life of the baby every now and then.
---
It may be a bit late for breakfast, but why don't you crack an egg or two in this well designed puzzle game? Depth perception is your best pal here.
---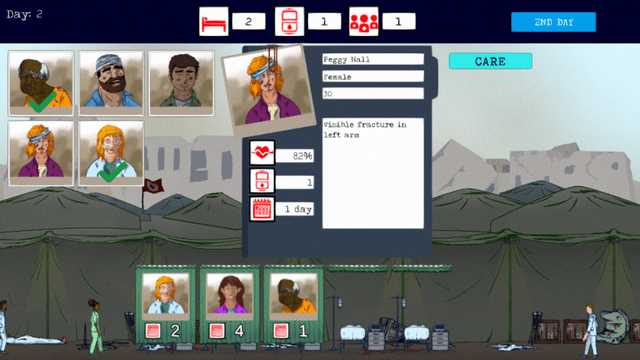 "One Life One Tear" by Uruca Game Studio (Suâmi Abdalla-Santos, Philippe Alves Lepletier, Sérgio Alonso Jr. & Arlam Júnior).
You can't save them all. Especially not as a doctor in a crisis-torn country.
---
"OVERCHARGE" by Jonas Tyroller & Yannick Pawils.
Whenever you upgrade your units, they will be destroyed shortly after. Unfortunately you can't build new ones.
---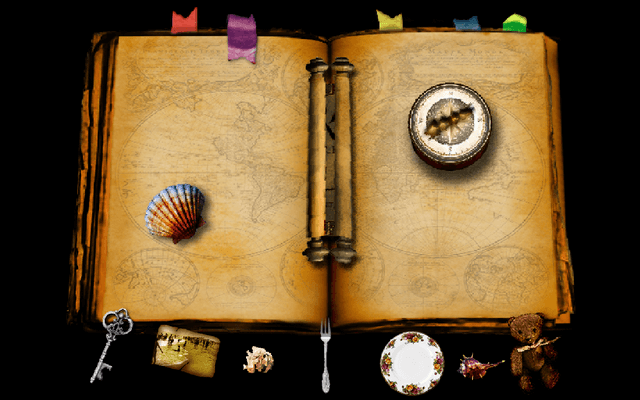 "REQUIESCAT IN PACE (RIP)" by pelicanodepico & Enrique Faustino Silvela.
This family album consists of just five pages, but they're filled with secrets. A point'n'click adventure with lyrical puzzle design.
---
"Revolver Curse" by SkullPixel, Clockwise2000 & Eeve Somepx.
Your health is your ammunition and vice versa: Shoot the bullets at your spooky enemies, but don't forget to collect them back.
---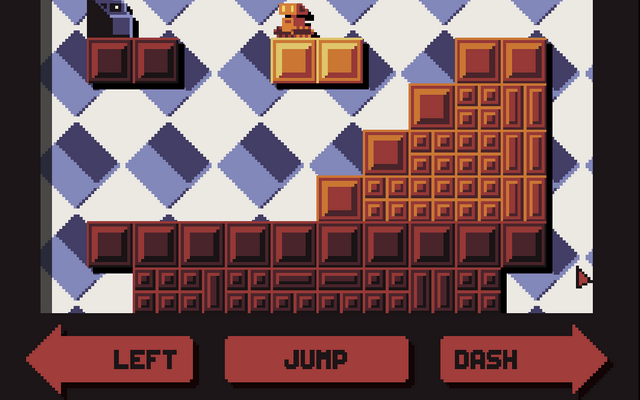 "ROBO-KEY" by Thomas Giro & Yvan Giro.
In this amazing puzzle platformer, a little robot wants to reach the terminal at the end of each level. But its console can just fit three commands at once.
---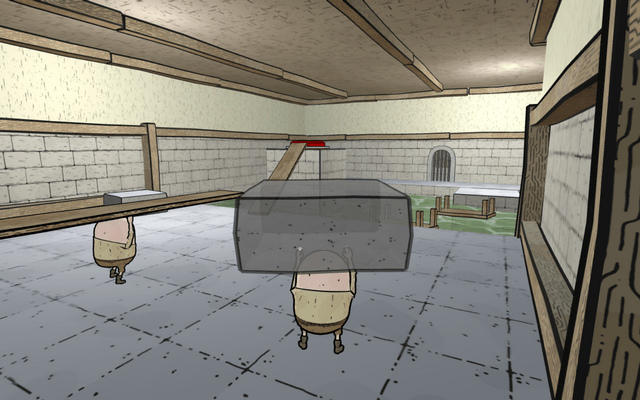 "Rogues Like Beer" by NickZangus.
Those rogues sure love beer. So much actually, that they will go down into a trap-filled cellar and sacrifice themselves, so that their buddies can conquer the next room.
---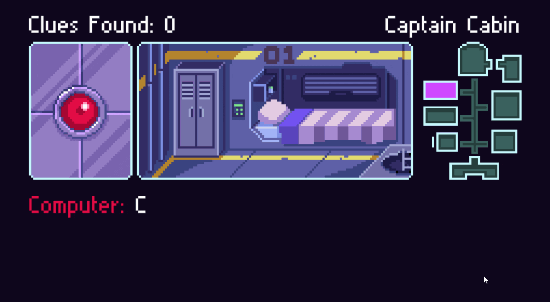 "Room44" by Arto Koistinen & Tarkko Oikkonen.
Initializing point'n'click space crime mystery adventure… Check!
Loading beautiful pixel art and neat dialogues… Check!
Finding the murderer… ERROR, ERROR!
---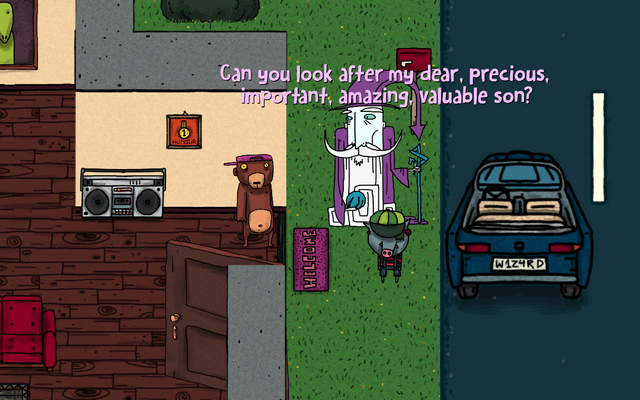 "Rude Bear Responsibility" by Alex Rose, João Dias, John Pennington, Daniël Haazen & Barney Demetriou.
Don't let the child of your nemesis get sacrificed. Easy, right? The cultists beg to differ.
---
"Sacrifices Must Be Made" by Daniel Mullins.
You haven't eaten for days. A stranger in the woods offers you some food – if you win at his dark grim card game.
---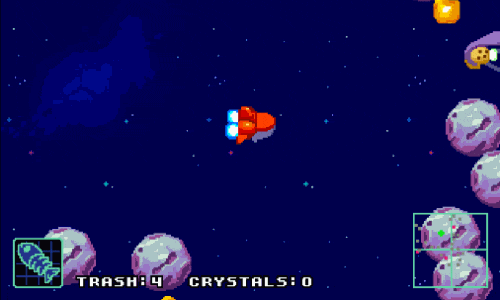 "STAR JUNK" by Christina Antoinette Neofotistou.
Up for a hunt for trash and crystals in space? Use both as munition to shoot pirates down, collect all the stuff and then set off for the starbase in each sector. Pixel art galore!
---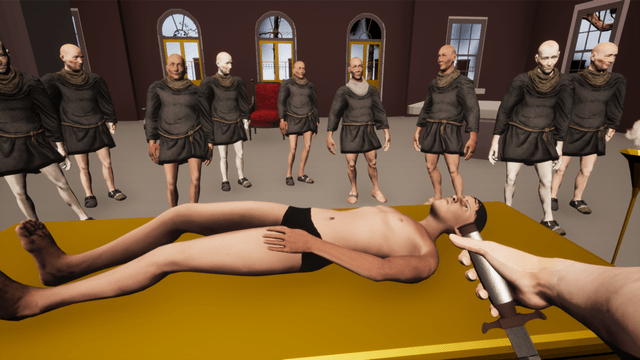 "Summertime Sadness" by Yuliya Kozhemyako.
To sacrifice a human is not just a gruesome thought because of the violent act itself, but because of the consequences. This experimental game visualizes it in one moment.
---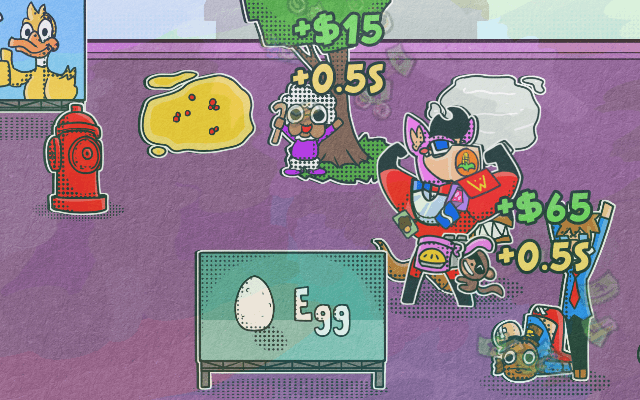 "Super Sellout" by Whales and Games (Jorge M. Carvalho, Leonardo Giovanni Scur, José Sánchez, Zachary Blystone & Henry Smith).
Heroes need to eat too, you know? That's why this morally ambivalent one takes every sponsor deal they see.
---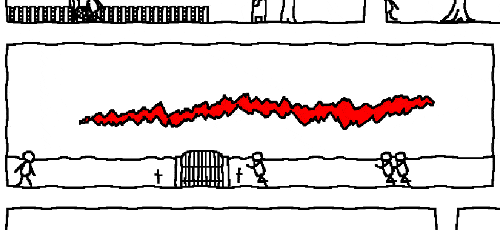 "Sven" by Donitz.
Sven is a completely average, ordinary guy and totally not responsible for the fate of the world. A wonderful altgame as well as genre hybrid with comic strip aesthetics.
---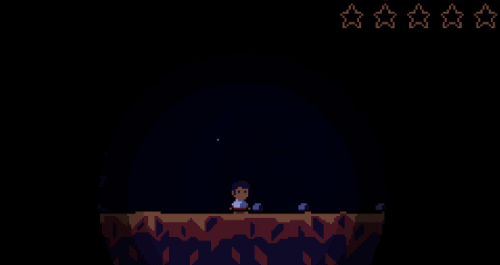 "The Cave God" by Pranjal Bisht.
Sacrifice stones, bones, swords, gold, poop, goats, orbs or something else to please the god of light and enlight the cave. But the god isn't satisfied with any offering.
---
"The Cold Remains of Warmer Days" by Joarez C. Santini.
The final part of Joarez C. Santini's surrealistic game trilogy about breakups and depression.
---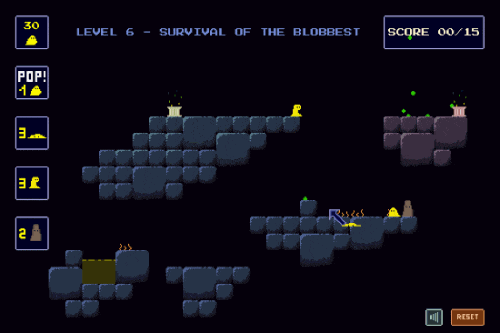 "The March Of The Blobs" by joqlepecheur.
Transform single blobs into turrets, obstacles, jumping pads or 'traffic signs', so that you can save the majority.
---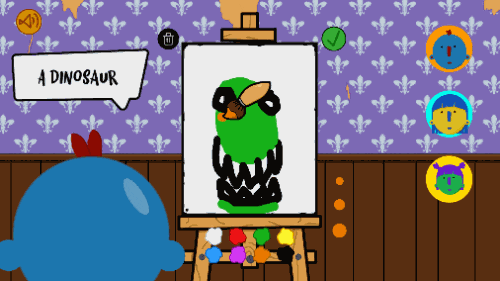 "Together" by Carlos Izquierdo & Alberto Mellado.
In this drawing game, a struggling artist must decide between optimal working conditions for their studio or making some sacrifices for the wellbeing of their family.
---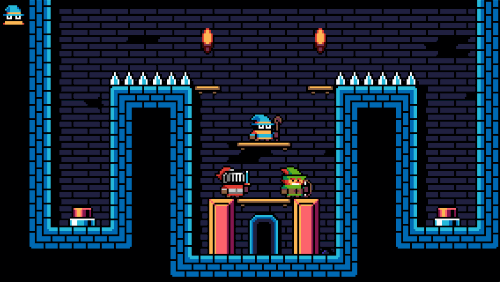 "Total Party Kill" by Jussi Simpanen.
A knight, an archer and an ice mage are in a dungeon. At least one of them needs to reach the exit. How? Well, it's time for some friendly fire, but RPG-style!
---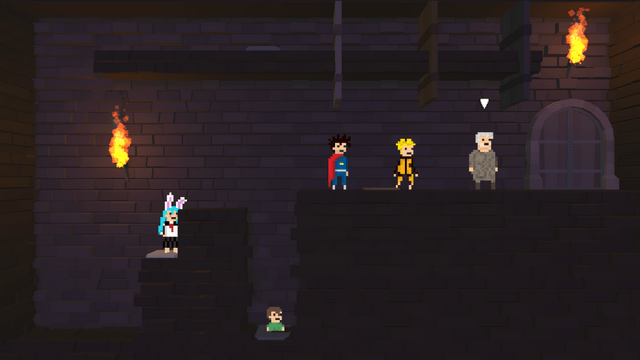 "Unnecessary Evil" by Suliac Blineau, Eva Abollivier, Alfred Brisac, Agriraldan & Emmanuel Boureau.
To solve this puzzle platformer completely, your observation skills are needed. Sacrifices aren't always useful.
---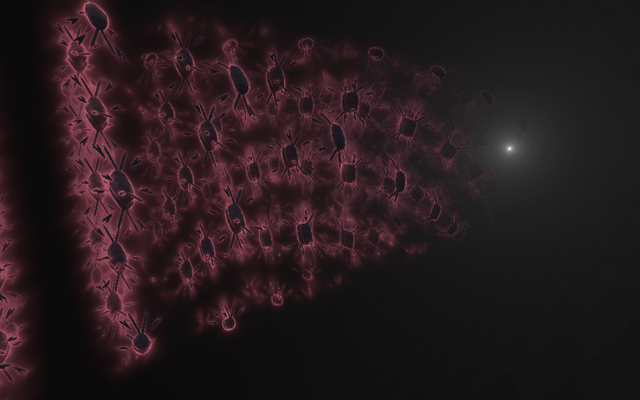 "Void Light" by Antoine Zanuttini.
Stroll through strange, but awesome looking dreamscapes in hope of finding the light.
---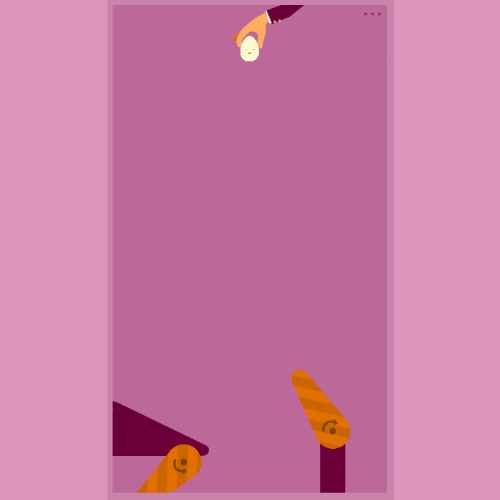 "You Can't Make An Omelette" by Derek Wilson.
To make an omelette, you have to break an egg or two. But when the position of the pan is unknown, this number can be higher. Especially when flippers are involved.
---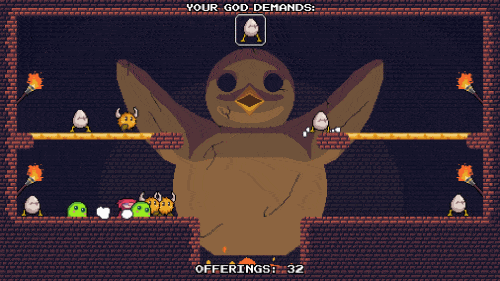 "Your God Demands…" by Sapphiris & daruudaruu.
The holy chicken god wants sacrifices and you have to deliver them. But be cautious that you push them into the fire in the right order. Hectic and cute!
---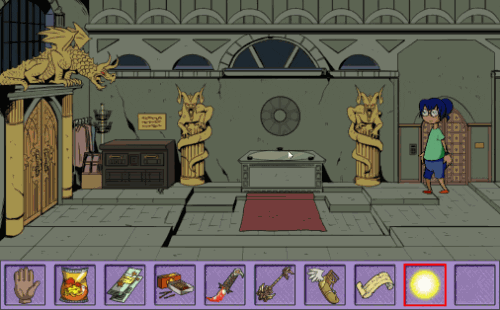 "Zoe and the Polypantheon" by RadonKalmor, SheldonZS & Carraka.
Zoe is trapped in an ancient temple, which is devoted to several gods. To get out, she must find the ideal sacrifice for each of the deities.
---
Sensei Game Jam 2018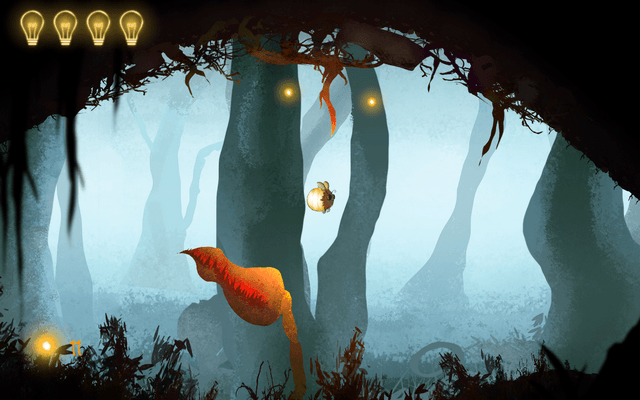 "Firefly" by Aleksandra Balińska, Damian Salwowski & Marcin Szewczyk.
In this beautifully looking, short game, you have to guide a firefly through a dangerous forest to collect light orbs and mushrooms.
---
Stanford Fall Game Jam 2018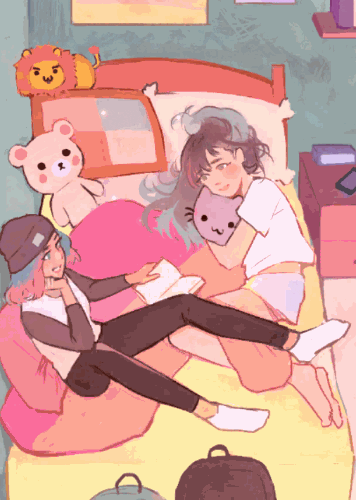 "there's this girl" by Angela He.
Be a witness to the start of a romance between two stargazers, watch them breaking up and then make an important decision. A beautiful game about love.
---
sub-Q Magazine Love Jam 2018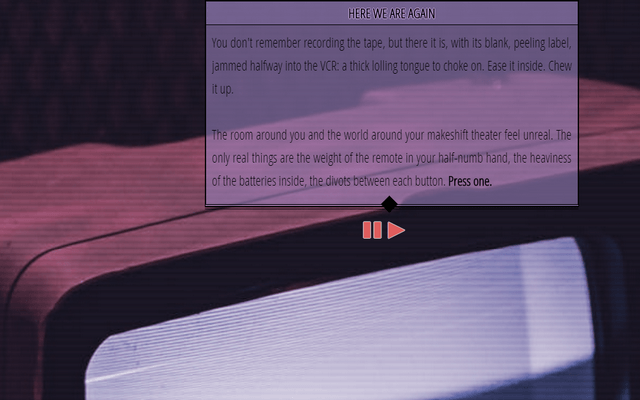 "Unmaking, Unmade" by Grim 👁️ Curio.
Discover the eerie secrets of a video tape. A short and amazing narrative game experiment, which connects a Twine core game with Bitsy scenes.
---
Terminal Jam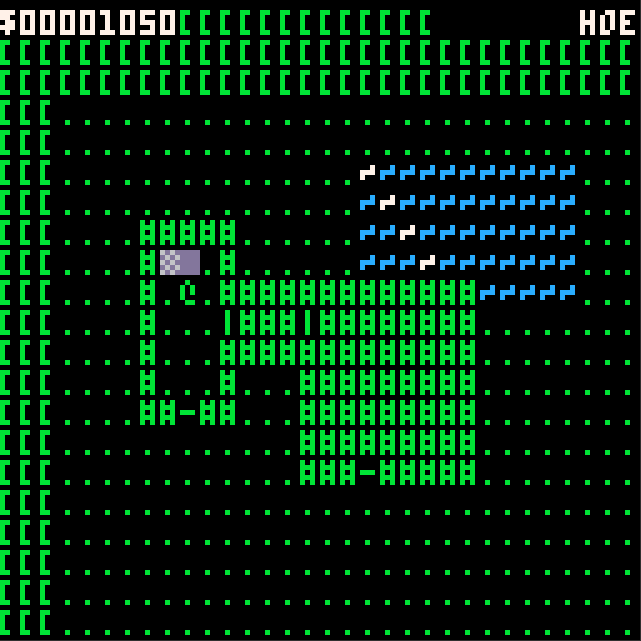 "ASCII Fields" by enargy.
Sow and harvest berries as well as radishes in this ASCII-style farming simulation. And don't forget to get some advice by Susie, the lady in the town.