The February brought us many amazing game jams, and so we recommended 52 entries made for 15 different jams. There are games about the meaning of love and home, but also best retro hack'n'slash action, mind-blogging puzzles as well as atmospherical exploration and narrative games. So have fun with our February issue of "The Jam Report"!
---
Bitsy Jam (Mech)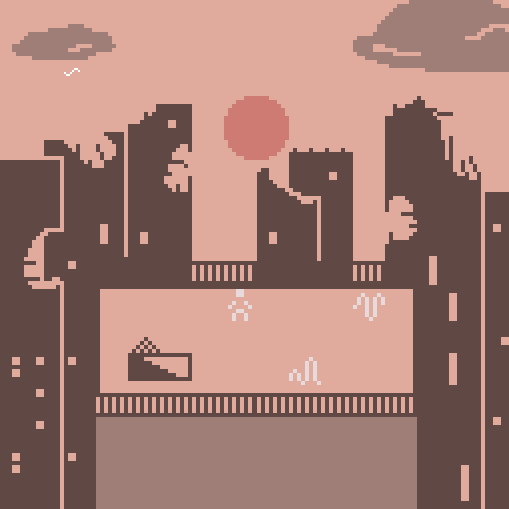 In the time of war, mass destruction and despair, an old promise may be the only thing that can give you the strength to fight back.
---
"Salvage Duty" by Sean S. LeBlanc.
The mechs are covered in dust, their pilots are long gone, so nothing is left in this place besides some scrap and memories. It's your choice what you'll find here.
---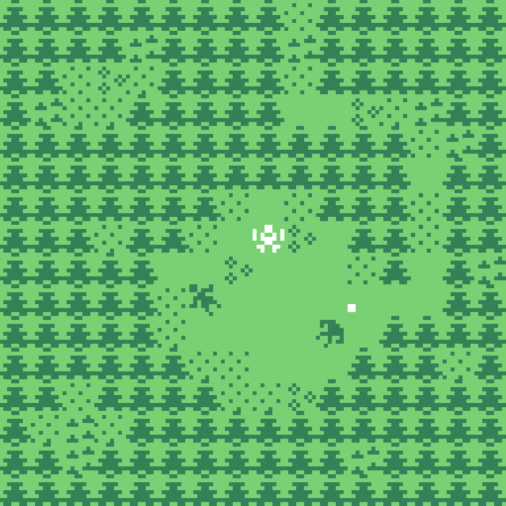 After a little incident, the robot named Unit G127 gets called to meet with its boss, the Terra Mecha. And that can't be a good sign…
---
Brackeys Game Jam #2
"Blind Affection" by BalthyDevs (Balthy, Souei Takumi & Marcus Rocket).
You will need to remember (and partly redraw) each level, so you can open the door for your love in a dangerous dungeon.
---
"Follovers" by Johannes Kutsch & Marcus Meiburg.
This game is like the gameplay love child of "Frogger" and "Snake": Grow your line of followers, try to get them over the road and use power-ups!
---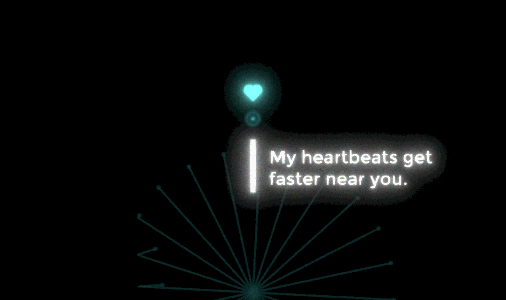 "Heartbeats" by Emmanuel Ah-kouen & Cedric Stoquer.
In this hybrid of a audio puzzle and a narrative exploration game, you have to find your love in an abstract world. To find them, just listen to your heart.
---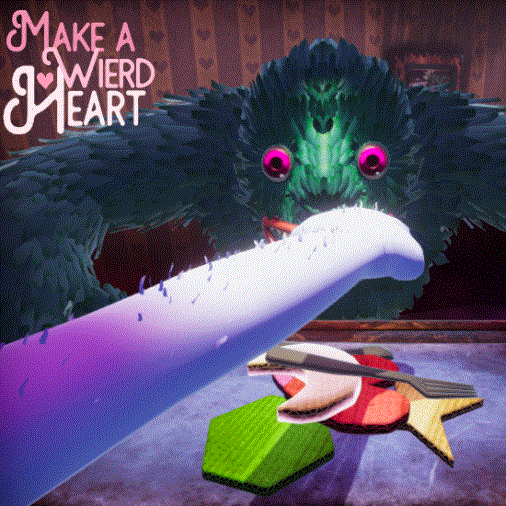 "Make a Weird Heart" by Rebecca Harrison.
Craft an heart-shaped present for a strange, emotional monster, while it stares at you and the process. But hey, show them some love!
---
"Significant Otter" by Dawid Noras, Wojciech Pojda, Pawet Noras, Monika Kaminiów & Joanna Pawetek.
Two otters are in love with each other, but they are separated. Bring them back together!
---
"White Hearts" by securas & Mark Sparling.
Love hearts? Love explosions?! Love platformers with robots, pixel art and sweet tunes?!? Then this is the game you're searching for!
---
Cosmo D's Game Jam 1 – The City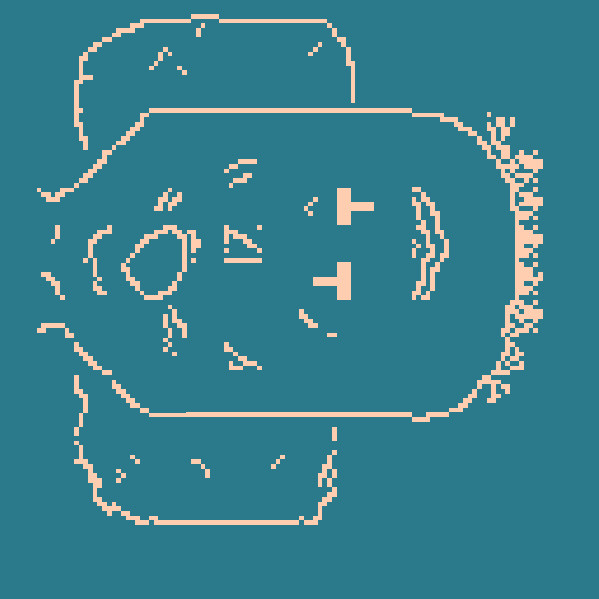 "The Empty Lot (Part 1)" by Andrew Lewis.
Shane's father had a stroke and is in a life threatening state. Both never had a good relationship with each other, but Shane is in charge now – kind of.
---
FLATJAM 2018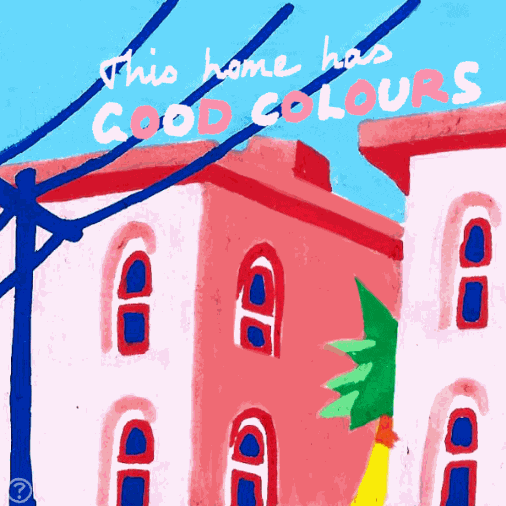 "Dream Street" by Olivia Haines.
Looking for a new apartment can be extremely exhausting. So why not play an upcheering game in which just about every building is a guaranteed hit? Find your dream home!
---
"Görli" by lazerwalker.
Take a narrated, wonderfully designed walk through the Görlitzer Park in Berlin and listen to the thoughts of the game's developer about it.
---
Garlic Jam
"Textiling" by Łukasz Spierewka, Kamila Spierewka & Weronika Grabowska.
In this relaxing puzzle game you have to overlap layers of fabric to create special patterns.
---
Global Game Jam 2019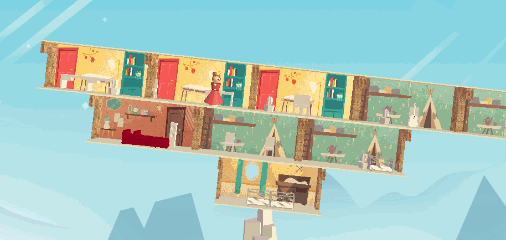 "A Room with a View" by Fleur Sciortino, Rebecca Portelli, Chelsea Sciortino, Daniel Mercieca, Jamie Phipps & Adrian Abela.
You and your home grow over time. Move furniture around to keep the balance.
---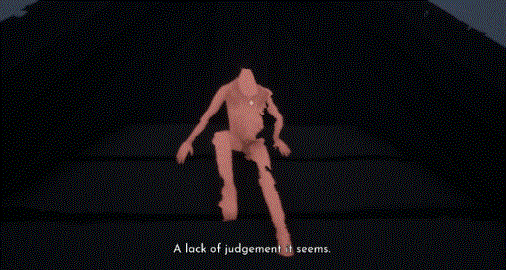 "Akasa" by Kemaswara Hamdani.
The storm seems to get worse, and the man on the boat seems to hallucinate. Or maybe, just maybe, his ship is haunted. A mysterious tale unfolds in this game.
---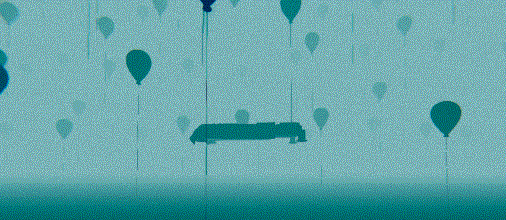 "At home" by Dir, Lanx, Qixin & Fair.
A short and atmospherical exploration puzzle game about the different impressions regarding the term 'home'.
---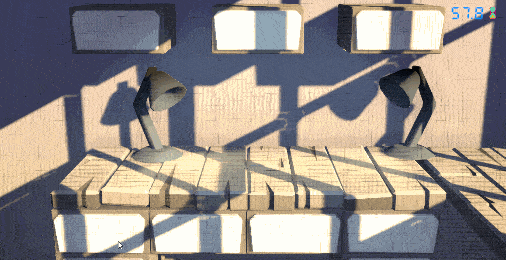 "Billed to Order" by John Michael Hunt, Patrick Allred, Victor Cortes, Steve Zapata, Avery Pratt, Tomas Gomez & Edward Lu.
Remember the place of your tools, so you can build the bird houses for your customers.
---
"Bitey Balls" by Lei van Geleuken, Chris Boer, Dennis Verschuur, Stefan Schrijvers &
Zeger Huisman.
A cat and a dog both want the candies in the house. But they should better be cautious not to crush the furniture.
---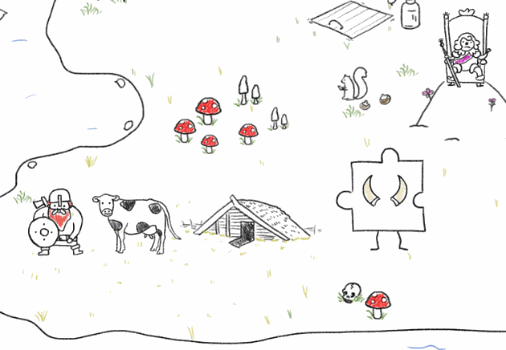 "BubuBumbu" by Jon Victor Bankler & Vania Castagnino.
In this cute wimmelbild game, each object has its certain place where it belongs. Wander around as the missing (puzzle) piece and complete the game this way.
---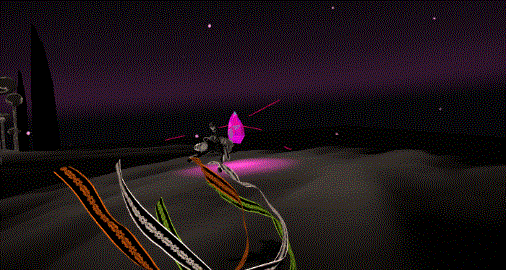 "Cornerstone" by Jules Langran, Jak Boulton, Alan Owen, Simone Cicconi, Lauren Stevens & Guilherme Izidro.
Wander around in this wonderful, strange world and collect the essence crystals in your own tempo.
---
"Dumpster Date" by Allison Lownie, Priscilla Snow, Penelope Evans & Jonathan Levstein.
Dating is hard, especially when you are just a walking brain. Try to convince other single body parts on a dumpster to join you.
---
"Find The Red" by Wang Jing, Peng YiWen, Tan Ting, Chen Wei, Jiang LingXiao & Li JingQi.
A short and cute series of puzzles, where you have to find red objects, waits for you.
---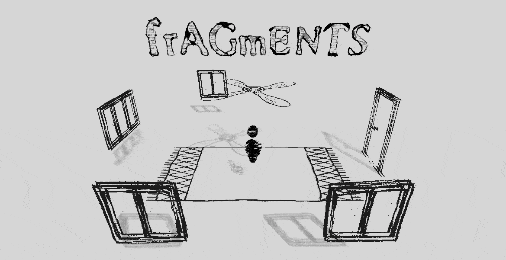 "Fragments" by Ross Borchers & Kelly McCarter.
Something happened to your home. By strolling around, you will remember some of your memories. That way, you can reconstruct the past.
---
"Gonuts" by Thomas Schrama, Joppe Min, Baldi Konijn, Matthys van den Berg & Ruben de Graaf.
Winter is coming. Your squirrel kids will need food to survive, so hide acorns during the autumn and find them back in winter.
---
"Goodbye, Doggy" by picogram & Grahm Nesbitt.
The dog of a family passed away, leaving them with grief over its death. But in its ghost form, the little doggy still finds various ways to help them out.
---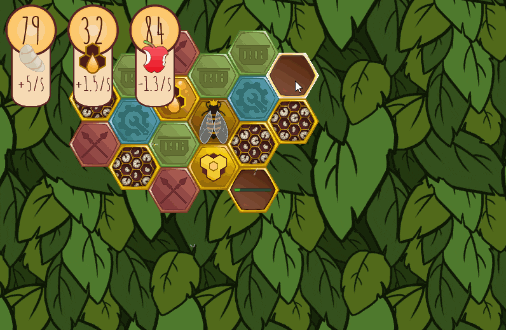 "Hive Heart" by Gabriel Sanches, Monica Nallin, Davi Ribeiro Soares Silva, Daniel Ribeiro Soares Silva & Elie Abraham.
Build a strong and big colony, while you protect your queen against other bee swarms.
---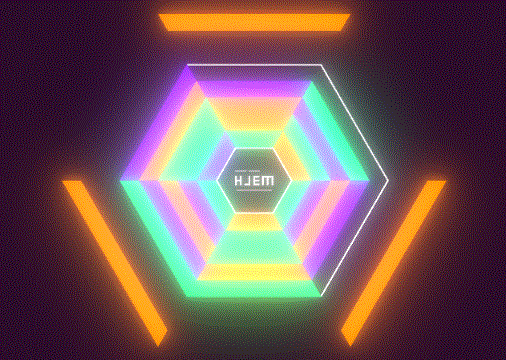 "HJEM" by Amicable Animal, Jamesy Downie, Markus Barton & Steven McSeveney.
Fill the empty spaces around your home with colored bricks, but don't let three or more of them be direct neighbors.
---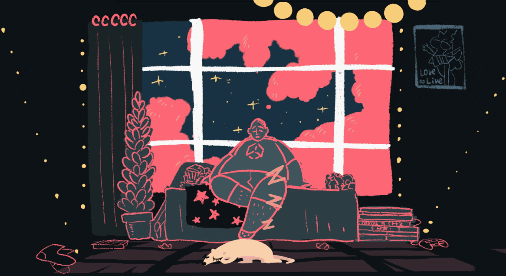 "HOME" by 39, Varatril, no eat dog & sugoudan.
When you live on your own in a big city, it's easy to get overwhelmed by loneliness. But the sad man in this wonderful rhythm game has a ferret to help him out.
---
"Mouse House" by Lucie Lescuyer & Alexandre Stroukoff.
One man's smartphone is a mouse's home entertainment system! Steal stuff from the humans and use it as furniture for your cozy and cute little mouse apartment.
---
"My Friend Cornelius" by Jenny Gibbons, Malcolm Pierce, Jillian Stiles, Chris Maune & Sarah Wahoff.
A funny "Bandersnatch" inspired FMV game about a ghost flatmate, a guest and (maaaybe) watching "Bandersnatch".
---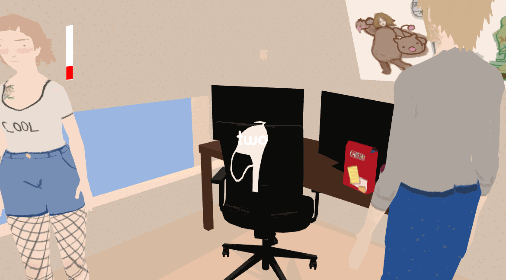 "Nothing To Hide" by Nina Freeman & Jake Jefferies.
The date between Nina and Jake went quite well, but then Jake would like to see Nina's flat. There are some awkward items, though. So, let's hide them maybe?
---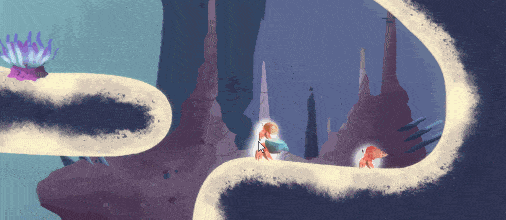 "Pagupoidea" by Charlotte Fries, Paul Lyaudet, Benoit Deneaux, Alexis Sonnier, Loline Bongiraud, Salomé Goré & Bastien Schmit.
To return home, each of the hermit crab tribe has to use their special abilities.
---
"Real Talk" by Liam de Valmency & Lisa Devon.
In this typing game, small talk reduces your sense of comfort, but it rises up your social points. With those, you can upgrade your house to feel even comfier.
---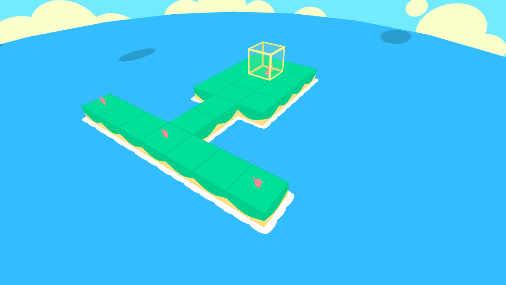 "Roll Home" by Kaveh Tabar, Ben Taylor, Duncan Corrigan & Wayne Petzler.
A building in the making has to collect future inhabitants to become a real home. So roll around and gather them in this sweet puzzle game!
---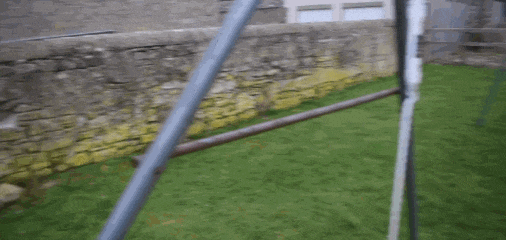 "Shovel Killer CD" by Shaun Mitchell, Hannah Watts, Bryn Morrison-Elliott, Simon James, Flint, Jorden Hildrew, Sophie Smart, Rhys Price, Tom Elliott, Jake Rowe & Max Charnock.
A FMV game straight from the 90s: Let's see if you can find out more about the origins and the whereabouts of the mysterious Shovel Killer.
---
"Spiraling Out" by Alex Massé, Jérémie Tessier, Philippe Rosa-Pong, Olivier Bolduc, Rachel D'Amours.
A little snail is looking for its place in the world and finds new shells and homes at its wild and pun-filled journey.
---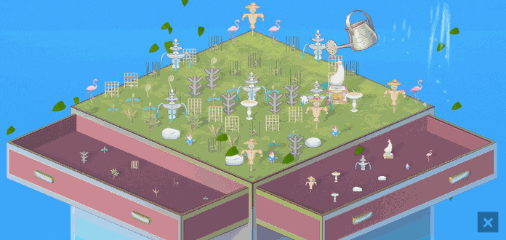 "Terrarium" by Alison Huang, Jaris Rener, Matt Schenkel, Jacob Leaney, Minh Tran & Nik Pantis.
Create a wonderfully structured garden or a pure mess made out of flowers and decoration in this simulator.
---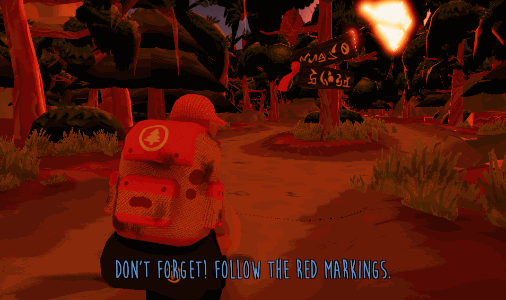 "Wanderlust" by William Dumont, Kevin Brousseau, Andréanne Bédard, Julien Vézina & Nathan Sioui.
After an hiking tour, your friend guides you to your campfire via a walkie-talkie. But it gets late and dangerous.
---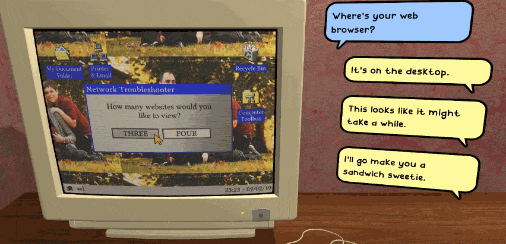 "Wandows 95" by Robbie Fraser, Melissa Kahn & John Withers.
Who doesn't know this joyful task: Fixing your parents' computer. But this PC runs on an ancient system. And there are some other problems with it.
---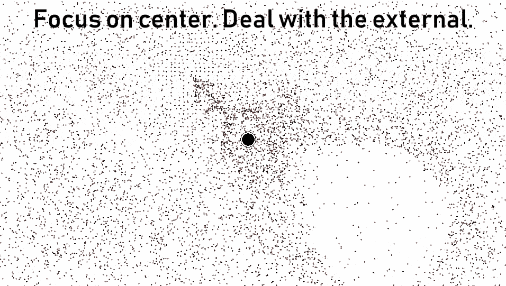 "Welcome Back" by Rodain Joubert.
The developer of this game interviewed several people about important parts of their identity like mental health and gender. Those text passages here found a ludic form.
---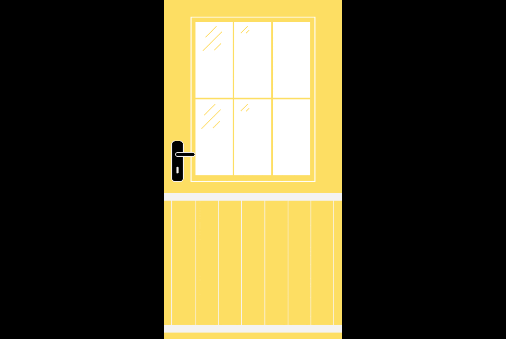 "Yellow Door" by Michal Berlinger, Lukas Kunce, Jan Netušil & Adam Berlinger.
Something must have happened in this house. Something involving you. Something awful. But what? A surrealistic and atmospheric story.
---
JamDNA 4
"Fortune Finder" by ATA_Games.
While you search for the keys to unlock the sanctuary on the graveyard (and thereby the treasure), an evil spirit haunts you. Who knew that digging up graves is a bad idea?!
---
LÖVE Jam 2019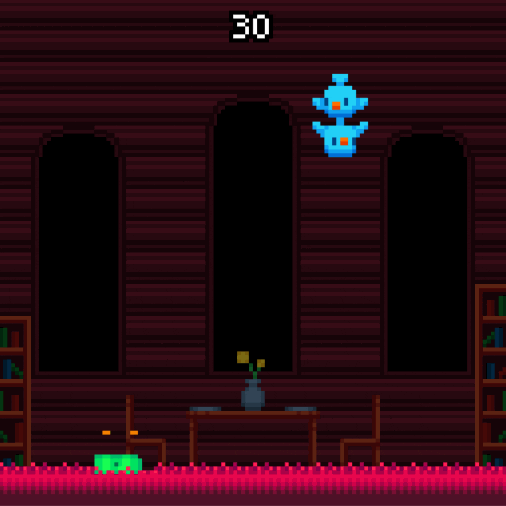 "Static Sock" by DigitPenguin.
By rubbing on the floor, the mighty sock can build up an energy attack to zap all the nasty birds. Brzrrzrzrzzzzz!
---
Palette Jam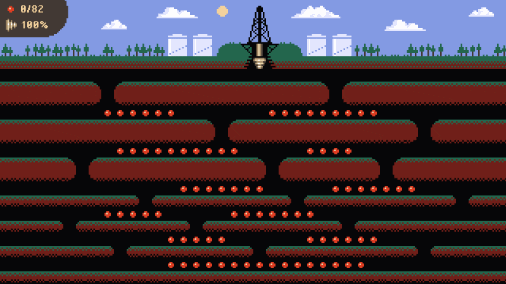 Dig your way through the ground to collect all the oil, but be aware of the monsters. They are able to attack your whole device, except the top. With that, you can fight back.
---
Pixel Art Game 1M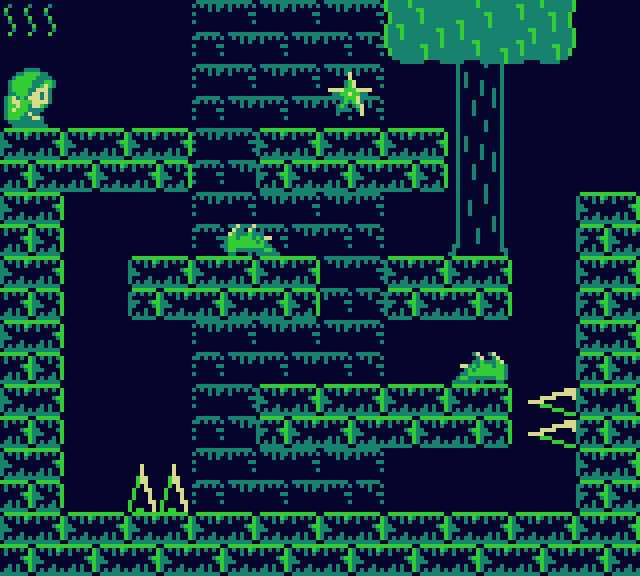 "Xana" by Sepia Mage.
Throw ropes to get to other sides of the levels and cut them again, because you only can carry three of them at a time. A great puzzle platformer in an abstract Game Boy style.
---
☆Space Bunny Jam☆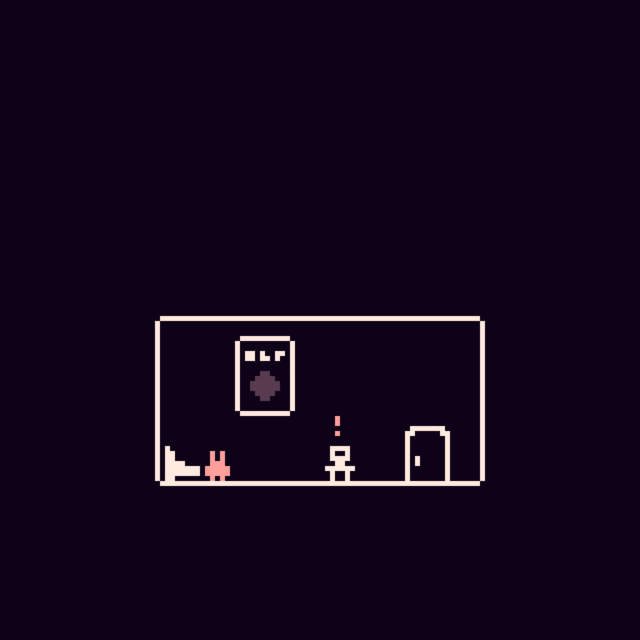 "A Month to look at the Moon" by Lenny Magner.
You are on a mission to observe the moon for a month. Your partner sends you cute eMails, so you don't get too homesick in that time.
---
Surprise Pizza Jam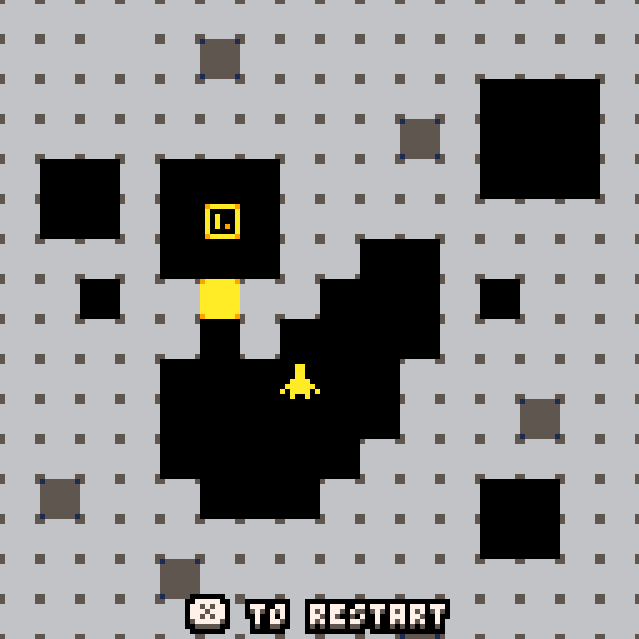 You all know "Sokoban", the classic puzzle game where you have to push boxes. This jam game takes a different approach by transforming the pushing to pulling mechanics.
---
TV Game Jam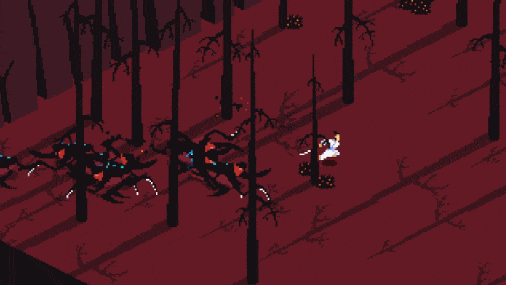 "Samurai Sam" by securas, Mark Sparling & DBR.
Love hearts? Love explosions?! Love platformers with robots, pixel art and sweet tunes?!? Then this is the game you're searching for!
---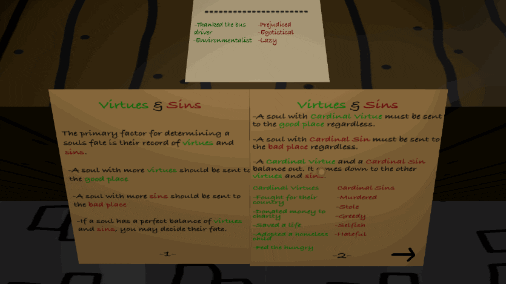 "Seven Days in Purgatory" by kypello & scowsh.
In this "Paper, Please"-like game, you play as Death's intern. Figure out if recently died people belong to the Good Place or Bad Place.
---
5th Alakajam!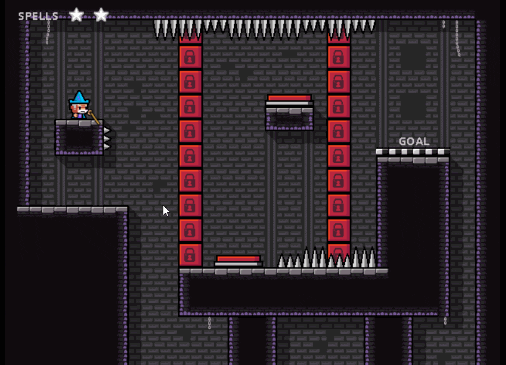 "Misspelled" by havana24.
You can cast various spells in this magical platformer with its typing mechanics, for example to manipulate your environment, to activate buttons or to overcome obstacles.
---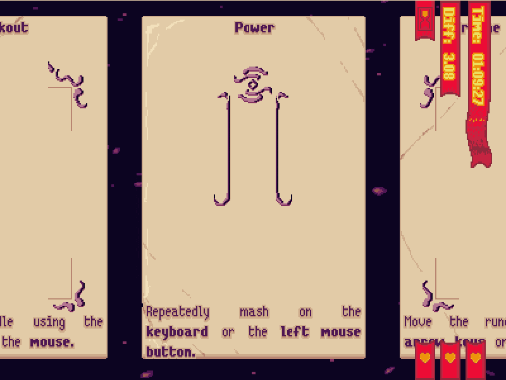 "You are the Grimoire" by Aurel Bílý.
Did you know that wizards have to be good at video games too? Stay alive for as long as possible in this mini-game-mania, where each round just lasts two seconds.
---
6th Kajam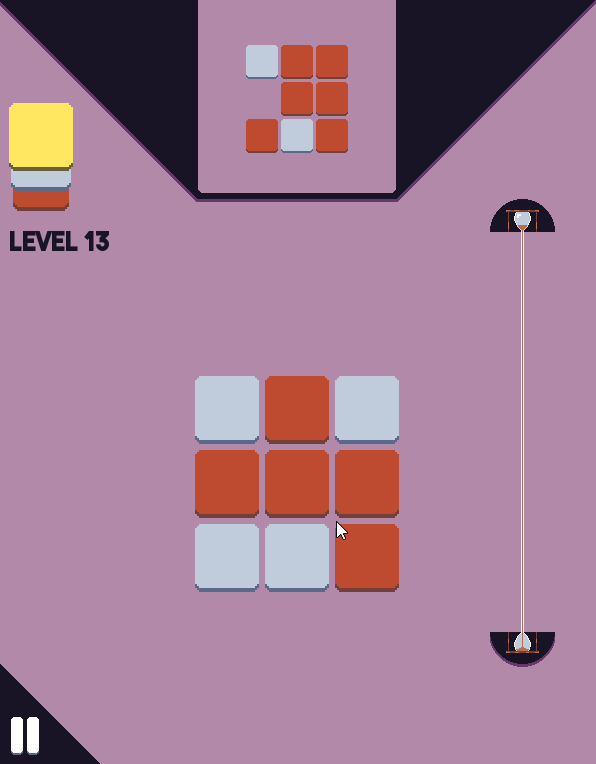 "Quick Tiles!" by Tipyx.
Be fast and precise when you try to recreate the pattern for each level in this puzzle game. While you just have to remove certain tiles at first, the gameplay will change soon.