The January 2019 issue of "The Jam Report" features twenty-two games made for sixteen different jams. So expect the unexpected, as time travel gets combined with cooking, tributes to "Die Hard" and the "Tomb Raider" series were created and some of the games deal with personal stories.
---
Awful Holiday Jam 2018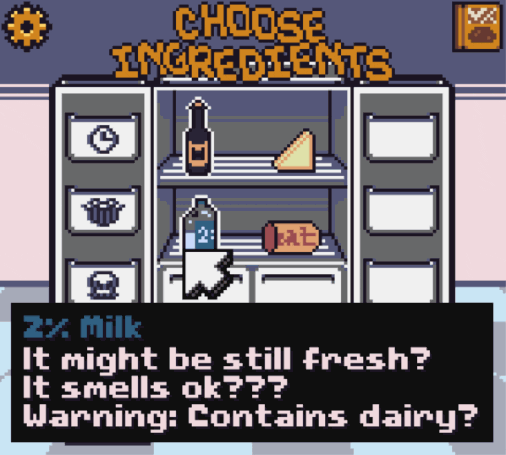 "Festive Feast" by SystemLogoff.
It is your turn to cook the dinner for the holidays, but all your ingredients are expired. Do not worry too much about it, though, as the ghosts of holiday past, present and future will help you out.
---
Bitsy Jam (Tarot)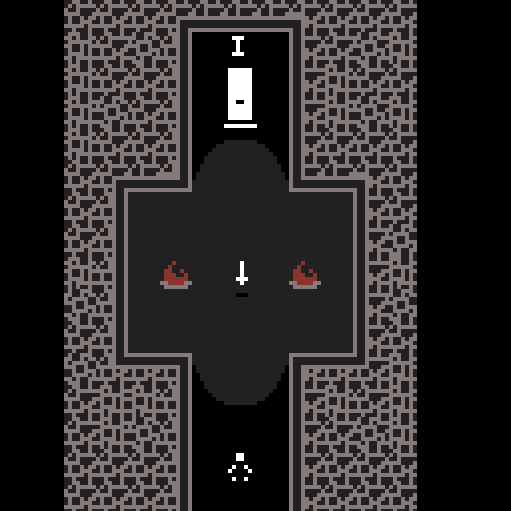 "Chapter IV: Bring Me a Sword" by caeth.
Go through the dungeon and face its ten trials in this Bitsy adventure with puzzle and maze elements inspired by tarot cards.
---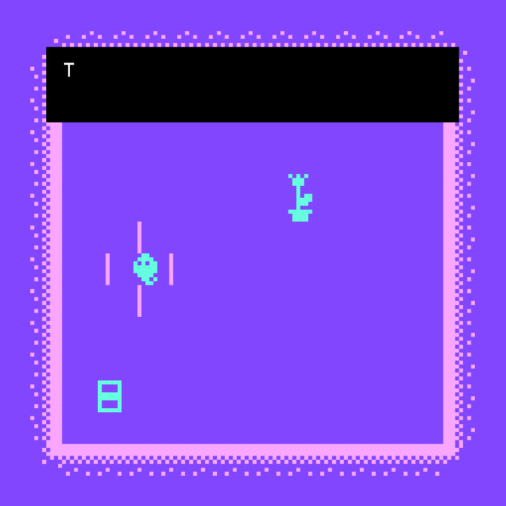 "End of Year Reading" by Luna.
This Bitsy game is a deeply personal review of its developer on their year 2018. It was harsh, because their brother passed away in October, but there is also hope.
---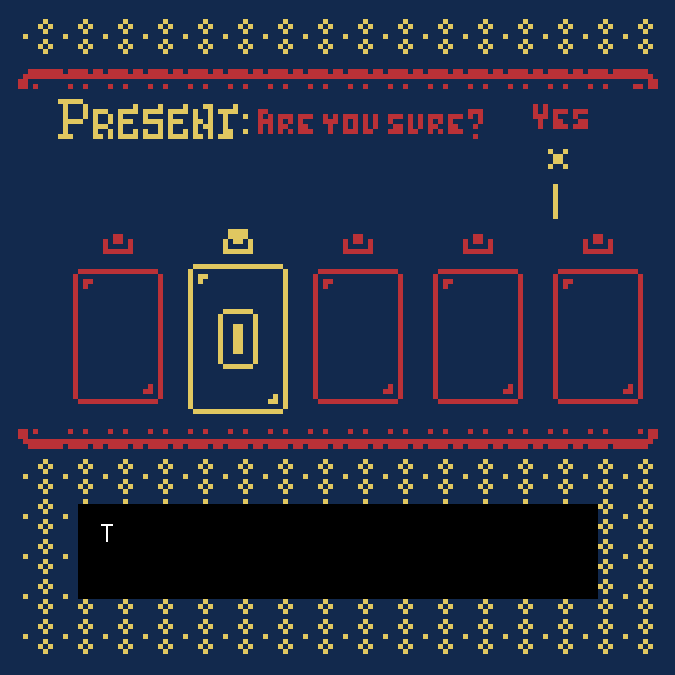 "Life Diviner" by Noah S. Brown.
Pick some tarot cards to determine the present, past, future, obstacles as well as the outcome your character has to deal with, and then discover their story.
---
Bored Pixels Jam 3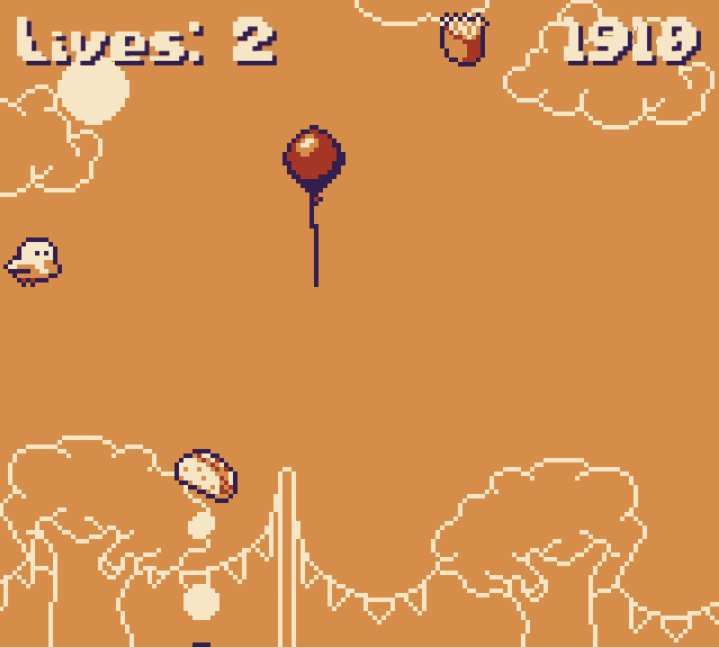 "Gull" by Juupeli.
This seagull is hungry and tries to catch every bit of food that is thrown into the air, but it must avoid the balloons, as they will weaken its flying ability.
---
In this colorful reinterpretation of "Snake", your character can shrink again by eating four of the same symbols in a row.
---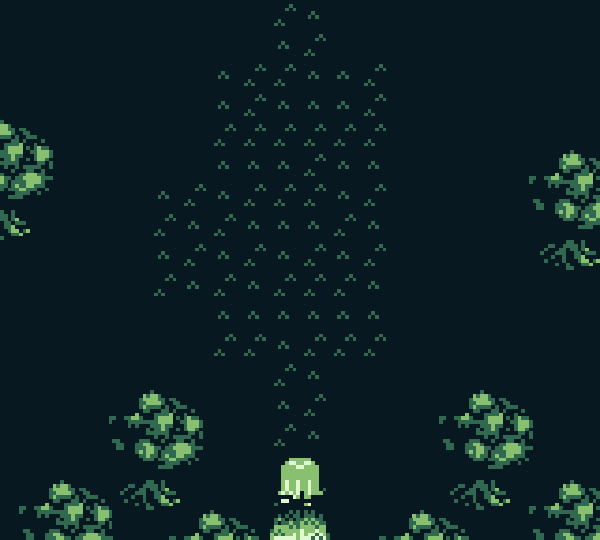 "Untitled GB Game" by Chris Maltby.
A young game developer is in search for a good jam game concept, but nothing comes to their mind. Maybe a shadowy figure and a good night's sleep can help them out.
---
BURGER CITY JAM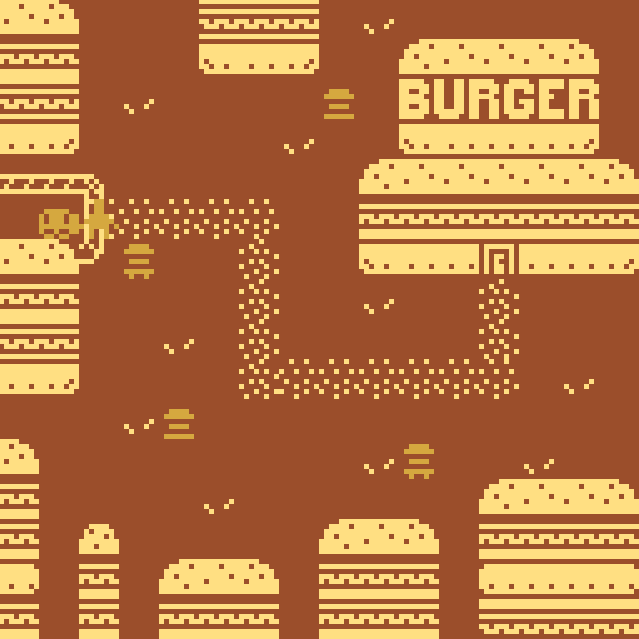 "Goodbye BURGER CITY" by SweetHeart Squad (Ian Martin & Sean S. LeBlanc).
If you go on a trip to a city where everything is made of burgers – even the citizens -, you should better be aware of the burger laws.
---
Finally Finish Something 2019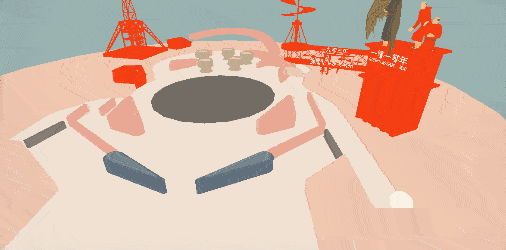 "航空史" by Steven Harmon.
A short journey into the aviation history awaits you in this audiovisually amazing pinball game.
---
GDC Dev – Chill Jam 2018-19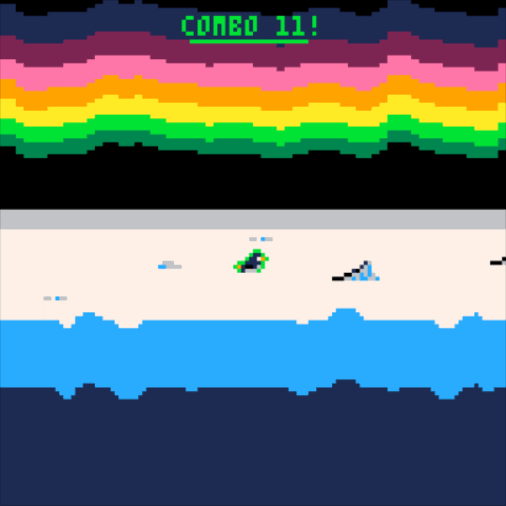 "Aurora Railway" by Henry Stadolnik.
A little penguin tries to occupy their own mind on a train ride with a children's game, but the stranger in their compartment has something sweet and important to say.
---
Global Game Jam 2019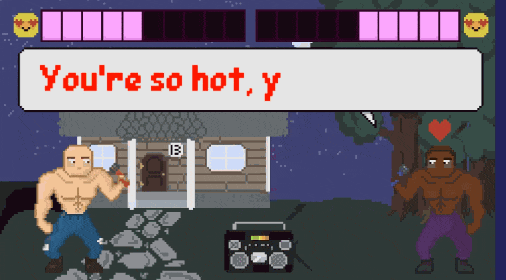 "What is homie to you?" by Isabella Sørensen Skorpen, Liam Sorta, Haakon Tancred Jenssen & Julie Nagell Hagen.
Get ready for a hardcore battle of compliments, where only the most adorable phrases win.
---
Minecraft Jam
This Bitsy game is not only a lovely nod to the social aspects of "Minecraft", but also to the whole Bitsy community.
---
Mini Jam 19
"MODERN MISTERI MIRROR" by frescogusto.
This hybrid of a shooter and a card game gives you a random card whenever you kill off one of the big-eyed monsters, which can then be used to play against the old man.
---
Philosophy Game Jam 1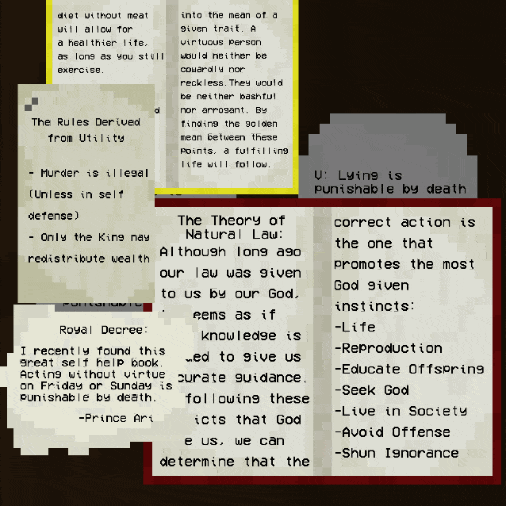 "Judge Jury Executioner" by BoomBren.
In this court simulator you can either acquit someone or sentence them to death. To make your decision, you must apply the changing morality of your king in your decision-making.
---
PUBLIC DOMAIN 1923 REMIX JAM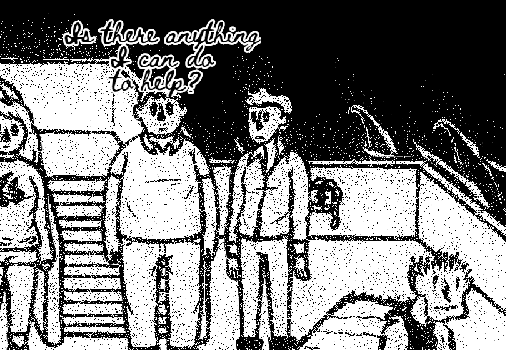 "Homeward Bound" by SweetHeart Squad (Ian Martin & Sean S. LeBlanc).
Based on the eponymous film from 1923, this mysterious short adventure game tells the story of seven strangers on a ship.
---
Tomb Raider Jam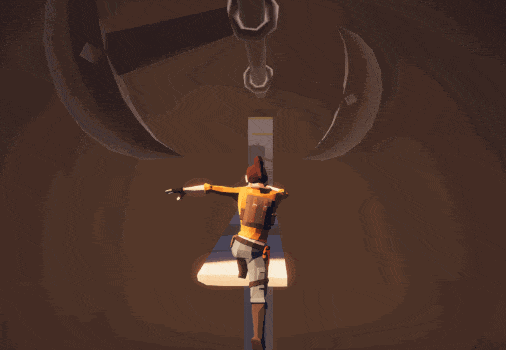 "Minimal Raider" by Tim Hengeveld.
This little tribute to the "Tomb Raider" franchise focuses on the most important parts of the games: Exploration, climbing and death traps.
---
tortle jam
"Turtle Skipping" by Adam Pype.
Fish a few turtles out of the ocean and then hurl them back into the sea like stones, so that they bounce on the water surface as often as possible (and maybe explode).
---
umby jam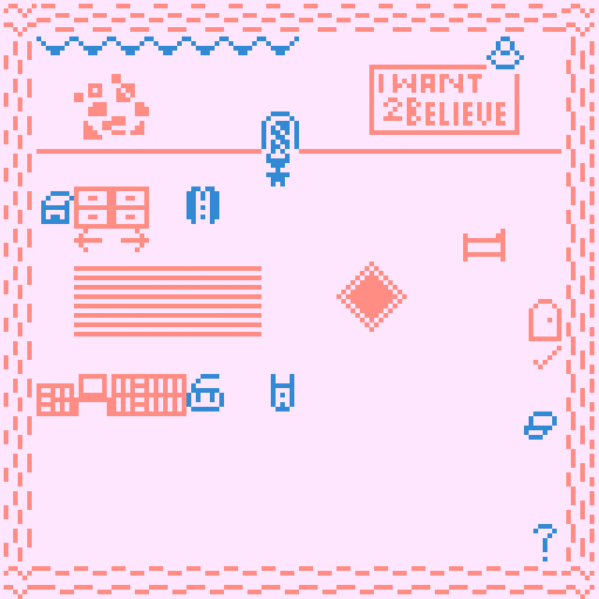 "genderfluid tiefling" by Luna.
Dress up your character to explore all the different ways how specific clothes and styles can be used to express the own gender identity.
---
"shoppigeons" by dino.
The dove Aya and their mother are on a shopping tour, but Aya does not feel really comfortable with their mom's expectations.
---
Weekly Game Jam 81
"Word Worm" by Ben James.
Do not let the poor word worm get crushed; to avoid its death, you have to find letter combinations that form words. The used letter blocks will disappear then.
---
Wizard Jam 8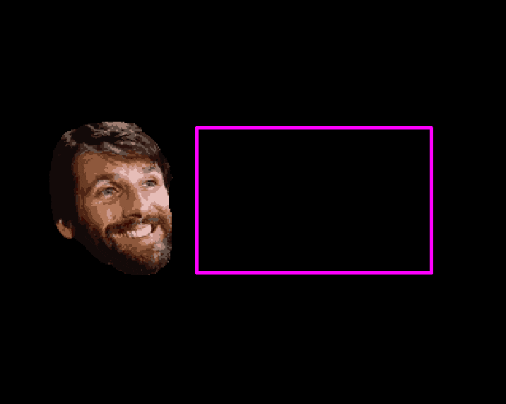 "A Christmas Blast" by Will Stacey.
This "WarioWare"-like minigames collection is a reminiscence of some key scenes of "Die Hard".
---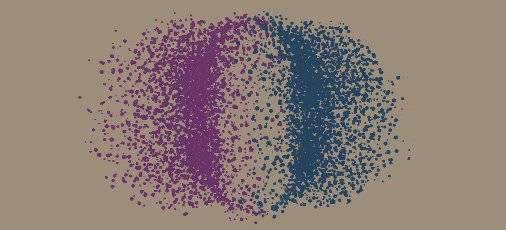 "Palpable Dreams" by Tomi.
Try to locate out anomalies in your world like holes and attractors by controlling particle groups of a swarm in this minimalistic, but stunning puzzle game.