The November issue of "The Jam Report" is filled with stories about friendship and emancipation, strange monsters and glitches, hyperrealistic as well as surreal landscapes, horror games, wacky sports, interesting puzzle and shooter games. Enjoy the diversity of the jam scene with our thirty-two recommendations, which were made for sixteen different jams.
---
2018 Epic MegaJam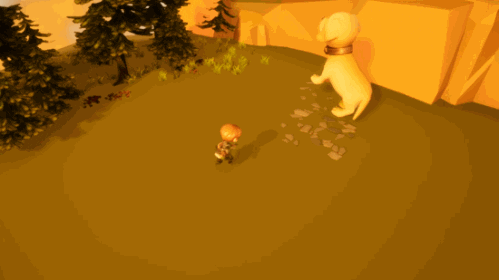 "Arrow and Zary" by bkizzle444 & Jenkuma.
Accompany a little boy named Arrow and his dog Zary on their last big adventure together.
---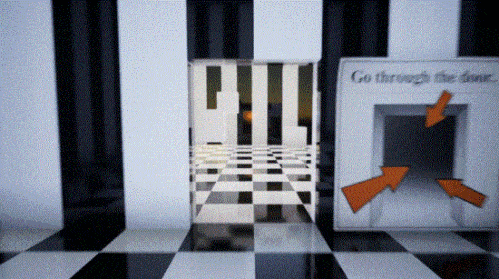 "Glitchphobia" by Krystian Komisarek, Łukasz Purcelewski, Jakub Janik & Justyna Leszczyńska.
If you love glitch aesthetics and are looking for puzzles where you have to think out of the box, this game was made for you.
---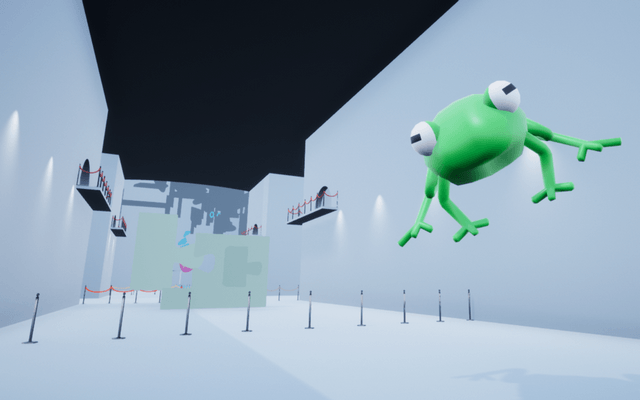 "Pieces Between Us" by Matt Woelk.
This wonderful puzzle game about the fragility of teenage friendships will make you change your perspective in a quite literally manner.
---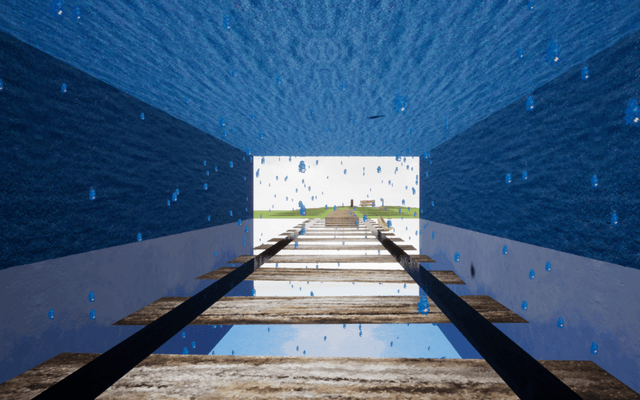 "Unreality Engine" by Adam Strover & Joel Utting.
Unlock hidden memories of your past by collecting items and open mind doors with them.
---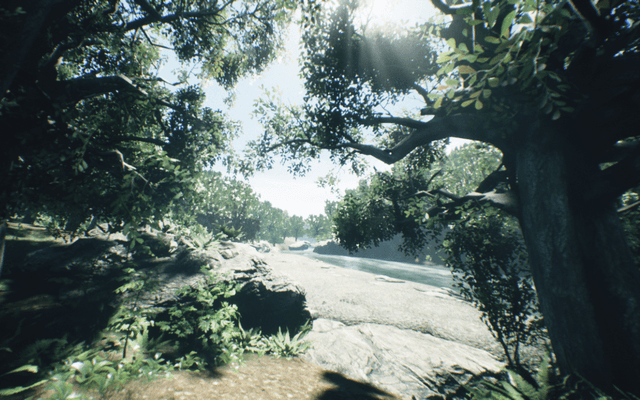 "Wakamarina Valley, New Zealand" by Matt Newell.
The developer of this jam entry took some pictures of a riverside in New Zealand some years ago. The photos are the references for this atmospheric explorative game.
---
7dfps 2018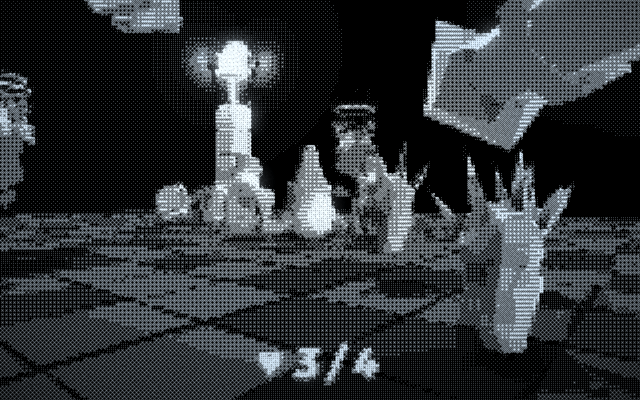 Floating cow skulls and horned creatures want to smash you down, but at least you have your magical spear with you. With that you cannot just attack, but also teleport yourself.
---
"the odd door" by Dorian Beaugendre.
A door that comes and goes, seemingly travelling through dimensions, and radios, croaking the static. And then there is you with your camera.
---
Bitsy Jam (Ritual)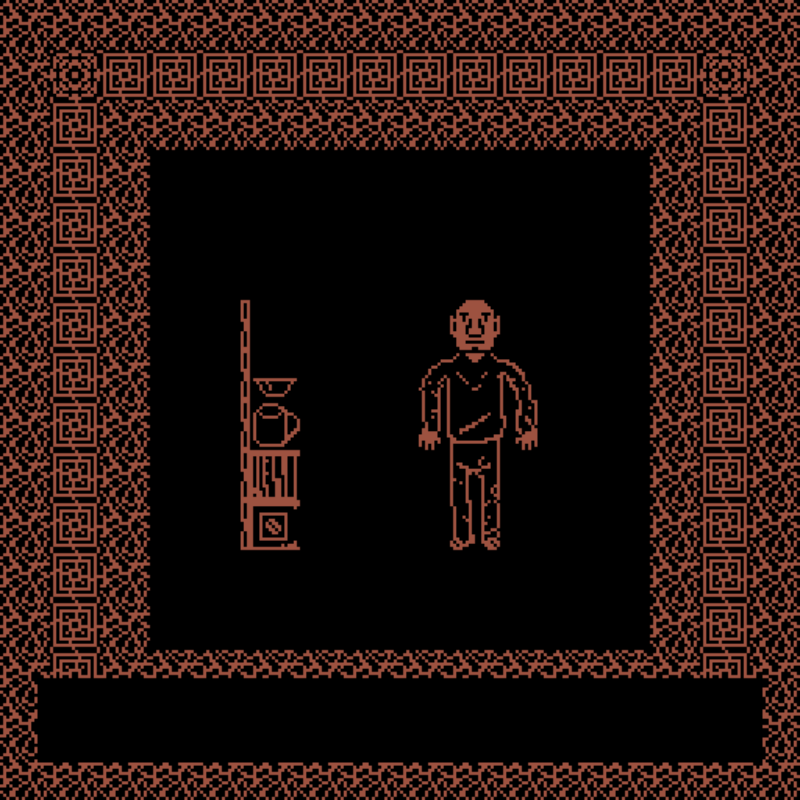 "Down Left Up Right" by Peter Februar.
When becomes an activity a ritual? An important condition is the repetition of the activity, often at fixed times. Explore everyday rituals in this 'rhythm' game.
---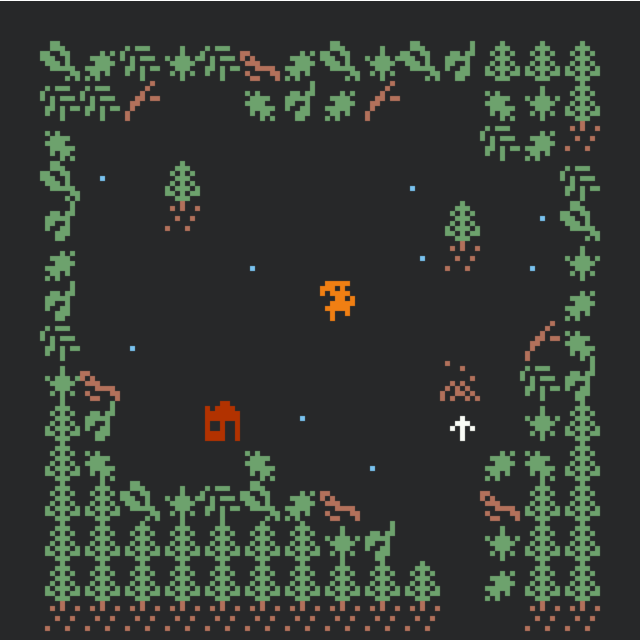 "Midwinter Spirits" by Ash Green.
Welcome back the ancestral spirits, so that you and your village can survive the cold season in their protection.
---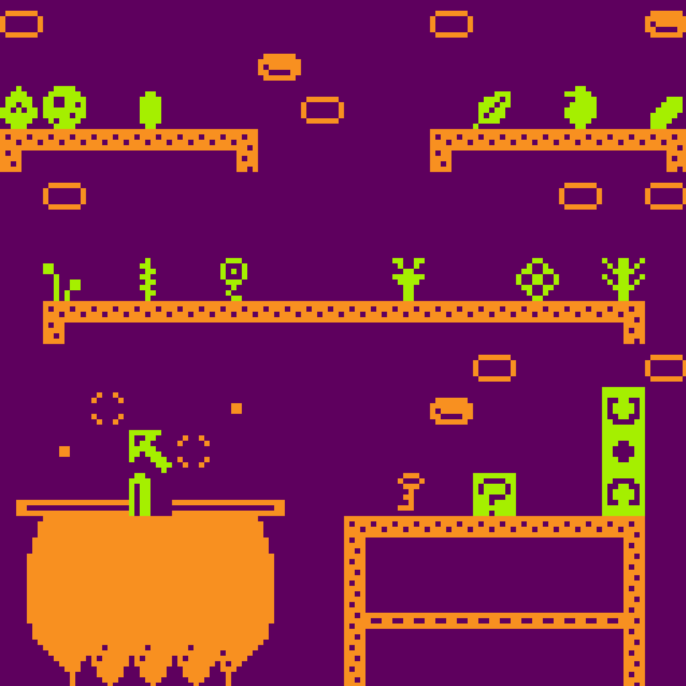 Brew some potions in the specialized shop for magical beverages and try to produce each of the seven potion types.
---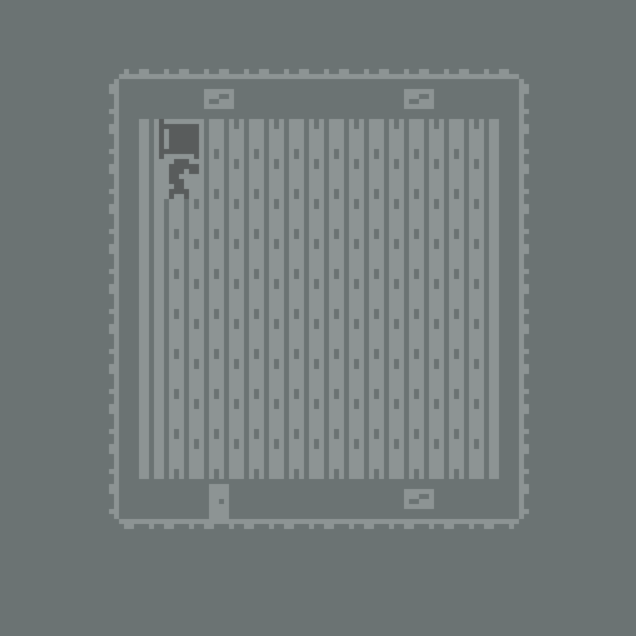 Taking medicine can be an important daily routine or even ritual for people. But what happens when they break out of their habit, even though they need their pills?
---
BUG Fall Jam 2018
"Bygone" by Efe Alaçamlı, Fırat Alpaydın & Özgür Erdönmez.
This short, figurative game about some bittersweet life lessons includes quotes by popular artists, thinkers and from "Matrix Revolutions".
---
Cultura Abierta 1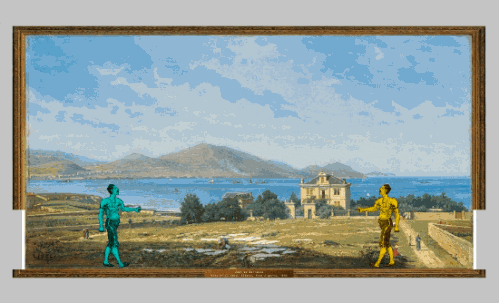 "A Classical Kickabout (Una Patada Clásica)" by Ellis Spice.
This excellently wacky soccer game takes place in Spanish artworks.
---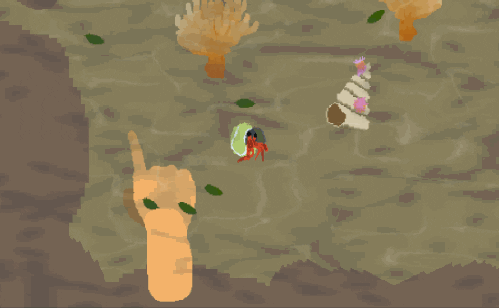 "Ciudad del Mar" by Ferran Bertomeu Castells & YenTing Lo.
Poke little crabs around, so that they will find more appropriate shells other than trash cans in this game, which was inspired by a poem written by Federico García Lorca.
---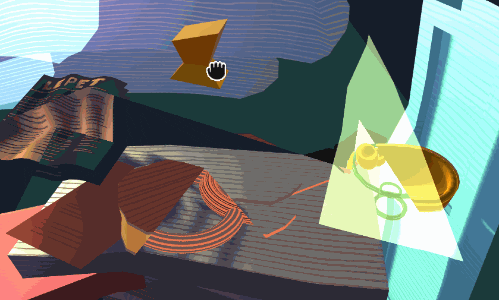 "View across the Bay" by Alberto Rico.
This audiovisual toy is based on a cubist still life by the Spanish painter Juan Gris. Play on the guitar, let the paper rustle or clink with the goblet.
---
DarkTober Game Jam 2018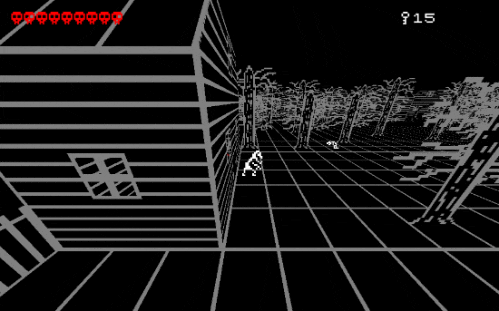 "These Remains" by RainbowCemetery.
Wipe out the creepy smiles of some undeads while you are heading to the challenging boss fight. Overall, this jam game is atmospheric, minimalistic and feels pretty juicy.
---
Indie Game Making Contest 2018
The cute little alien named En had an accident and now needs to seek its ship, which may have fallen down on the Earth's moon. The good-hearted Mir will help.
---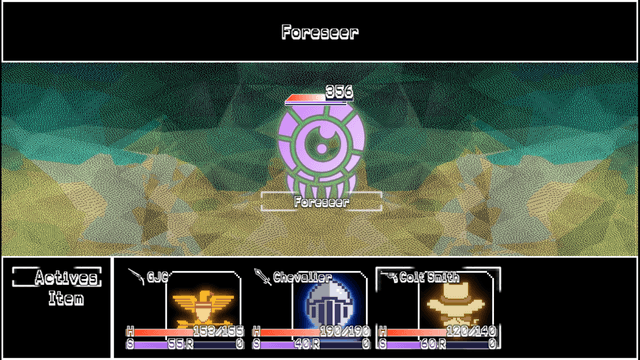 "CODE:SIM" by Gambitben55 & Docoo.
A glitchy simulation, nuclear waste, primeval golems, forests filled with creatures, new strange team members and wagons – who knows what else you will find in this alternative role-playing game?
---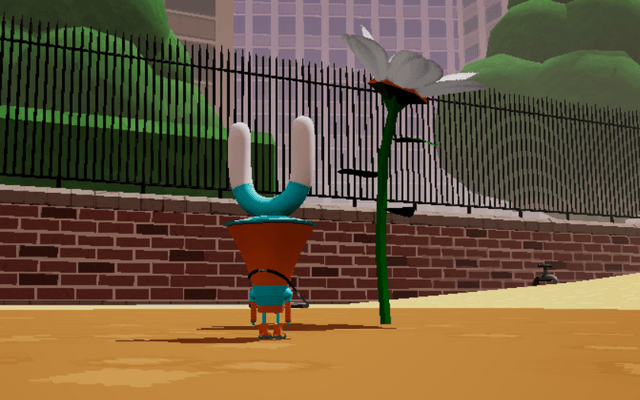 "Heeey! Park-Boy" by Trey Brown.
Let plants grow with the help of your water gun, play some music to them to make them give off new seeds and rebuild a park as a cute alien.
---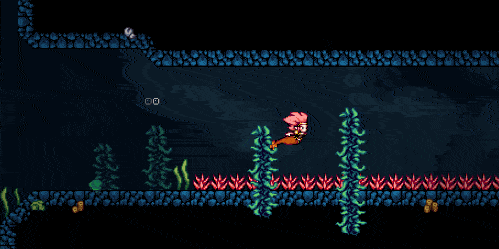 "Izel's Observatory" by Jason Perry & Jake Milner.
In this wonderfully designed maritime metroidvania you play as Izel, an astronomer who gets imprisoned by the high priests of the sea.
---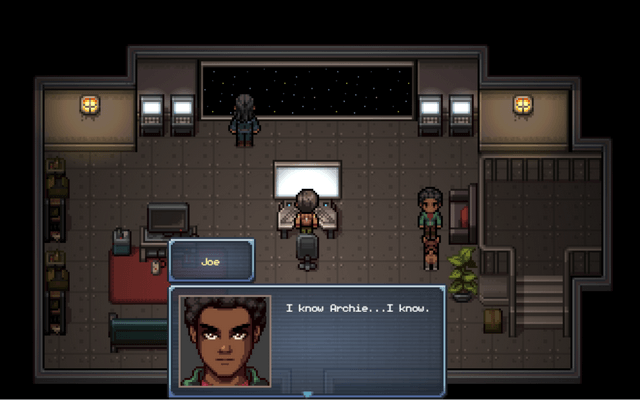 "Junkdogs" by Jump Game Studio.
An outlaw trio just wanted to scavenge an abandoned spaceship, but then everything goes wrong.
---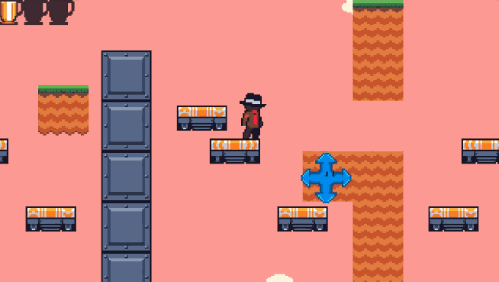 "Mr. Coffee's Deconstruction" by Ulpo Media, Walter Veneros, Eto, Metaru, Waru & Fernanda.
Collect hidden golden mugs for an extra challenge in this sweet puzzle platformer, where you can modify the world.
---
JamNATION + UNITY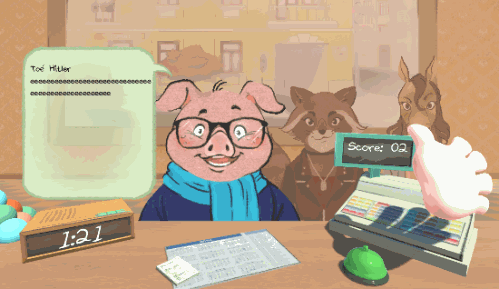 "Bonjour, Hi!" by Emery Monzerol, William Alexandre Thibault, Felix Liberali, Marcos S. López, Marc-André De Blois & Tiffani Trogi.
Slap racists, chemtrail believers, flat earthers and other idiots in the face.
---
Light Novelber 2018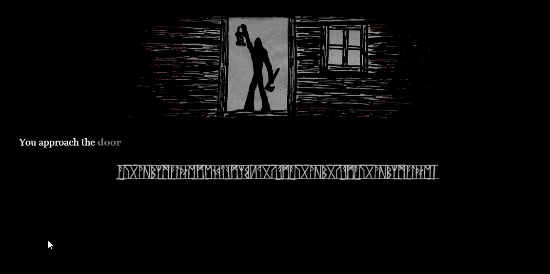 "Calling of The Night" by Hellduriel & Pavel Homola.
One night you hear the voice of a woman. But before you can search for her, you should read a bit about the mythical creatures of the forest.
---
Mini Jam 15
"Quadruple Helicopter Friendship" by Jimmy Swanick.
Help lonely people meet new friends by controlling a drone. Explore the wonderfully designed city and its inhabitants.
---
Pizza Jam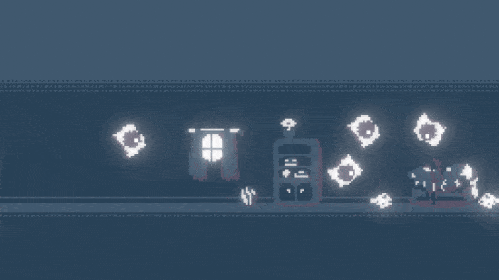 It can be an unbelievably bad feeling to think you are unproductive. Sometimes you get into a veritable vicious circle because of it. This short game is a perfect illustration of the described behavior.
---
Seattle Indies Game Jam 2018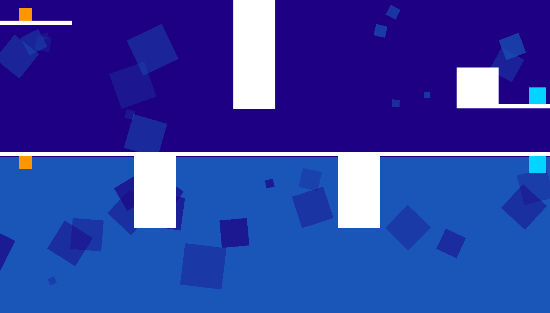 "Deleveled" by Kyle Donnelly & Patrick Nance.
In this clever puzzle platformer you control two characters at the same time. Whenever they 'collide', they will give their velocity to the other one, forcing them to jump.
---
Speedrun Game Jam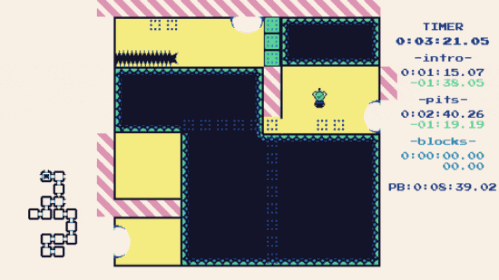 Use the frog's tongue as a slingshot or swing with its help from one side of the room to the other, but Do not forget to dash. This great top-down platformer offers multiple solutions to its players.
---
The Haunted PS1 Halloween Jam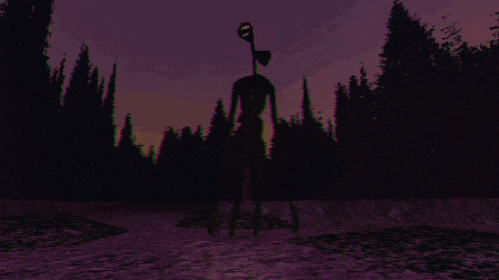 "Siren Head" by Modus Interactive.
Beware the Siren Head, dear player!
The mouths that growl, the antennas that sense!
Send out a sincere prayer,
and be stunned by a jam game being so tense!
---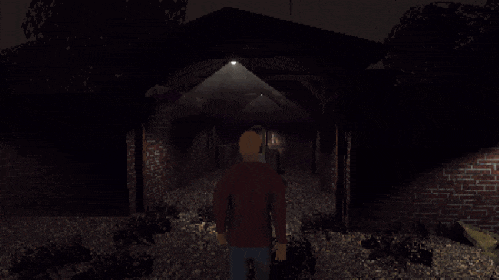 "The Crawford Family" by Jan Malitschek.
Do you know what is a super bad idea? To drive to the property of a paranoid family, especially when they are chainsaw-wielding maniacs.
---
The Noodle jam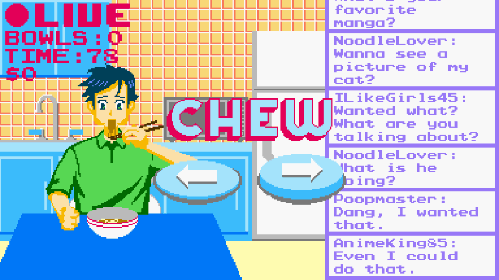 "Noodle Champ" by ATA_Games.
In this wonderful and weird simulation you play as a ramen-eating streamer to get donations, so you can pay off your debts to a mobster.
---
Women Game Jam 2018.2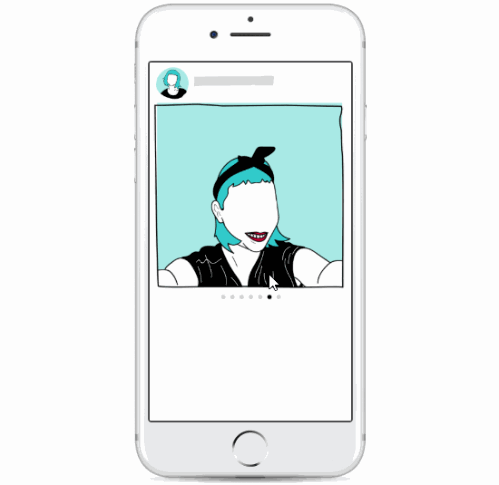 "Abluese" by Ailin Linai, Nana Bittencourt, Gabi Nehme & Isabella Barbosa.
A toxic relationship does not often start that way. Toxicity grows slowly, but steadily until it becomes a part of it. This visual novel visualizes such a development perfectly.