---
In October 2018, it was decided that the Gamejamcurator contributors no longer need to write a single article for each recommendation. Instead, tweets have been written for most games that contain not only a GIF and a link, but also a brief description. This recommendation model has its own advantages and disadvantages. The big advantage is the time savings: We no longer need to write longer texts, record video material and cut it if necessary. We used this time to find even more great jam games. If we used to be able to recommend only about 25 to 30 games (made for 10 to 12 jams) in an average month, there were 46 in October (made for 24 jams).
The disadvantages are nevertheless concise. First, we neglect our Tumblr followers in this way, and second, tweets are of a transient nature. A certain overview is needed so that Gamejamcurator can continue to fulfill not only its recommending, but also its archiving task.
Therefore, there will be a new monthly article series called "The Jam Report". Here we prepare once again all the recommendations of our Twitter account in a concise, list-like form, so that we are able continue to inform you about all the game jam gems that crossed our path.
---
4th Alakajam!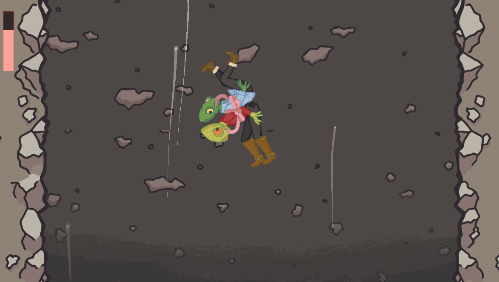 "Falling In Love" by Brent Pemberton, Del Nordlund, Patrick Flattery, Sebastian Scaini & Shepherd Cameron.
You are a chameleon. Your tongue is knotted with another one. You fall down an abyss. You are on a date. What?
---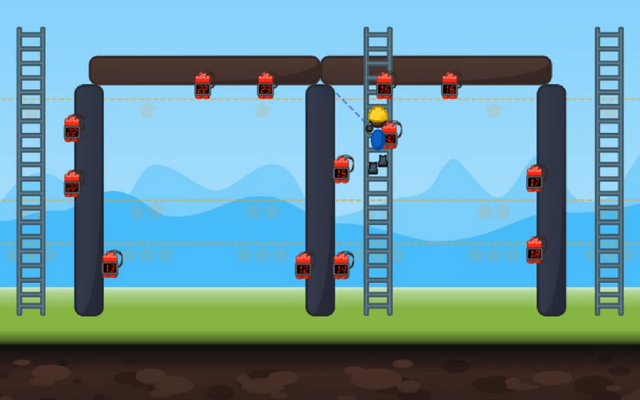 "Obersprengmeister" by Thomas ten Cate.
A fun physics puzzle game in which you have to blow up buildings with your endless amount of explosives. However, certain conditions apply.
---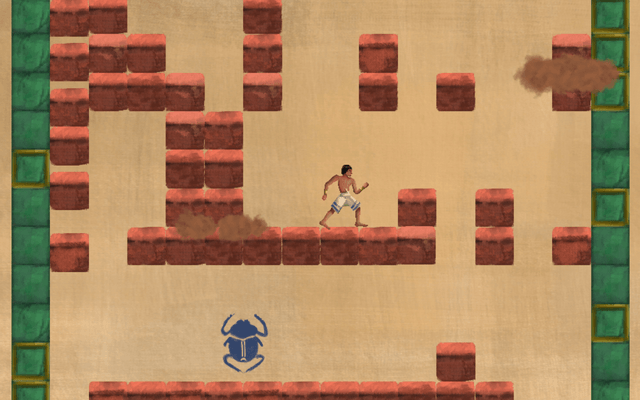 "Pyramid Peril" by HuvaaKoodia & SUOMAR.
A pyramid collapses and you have to flee. But be careful, because you can quickly run into a dead end and then possibly be beaten to death by boulders.
---
7dfps 2018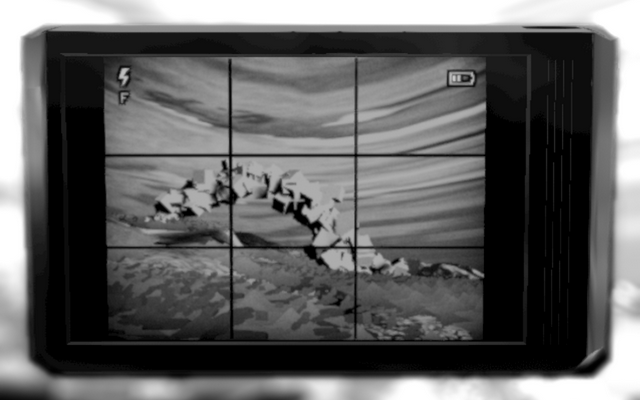 "A Brand New Camera" by Fernando Ramallo.
A wonderful photography simulator in a minimalist and strange world. Wander around, toggle the flash on and off, zoom in or out and take pictures.
---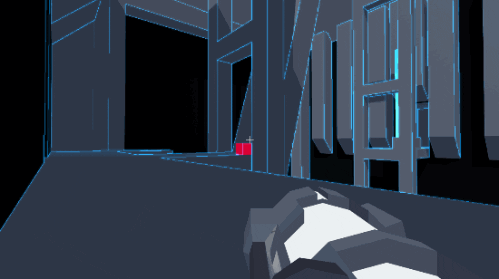 Bend your brain and, more importantly, the room in this great puzzle shooter prototype.
---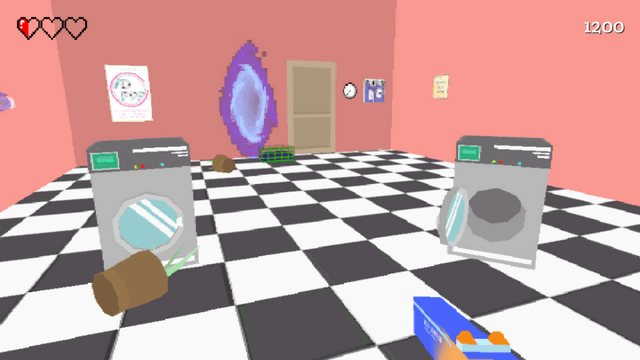 "Laundro-Mess" by Herno.
Do not worry about loose pairs of socks anymore, because in this shooter you use single socks to shoot down hordes of washing machines.
---
"Mining Station Theta" by John Winder.
Explore an abandoned mining station as a drone, but beware of the still active security system. It's your choice to attack or sneak.
---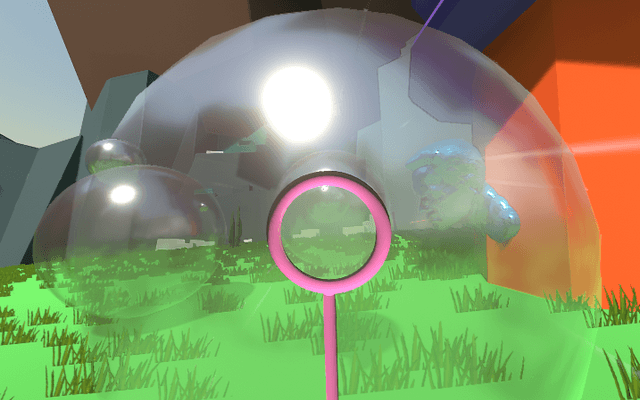 "You Can Blow Bubbles" by Kevin Watters.
Shooter games don't necessarily have to mean that you as a player have to kill someone or something. Why not shoot some soap bubbles instead?
---
Bitsy Jam (Harvest)
"September Harvest" by Marty Kovach.
You reap what you sow? Not always. Life can be full of failures and mistakes, but also of hope. A short personal journey on memory lane.
---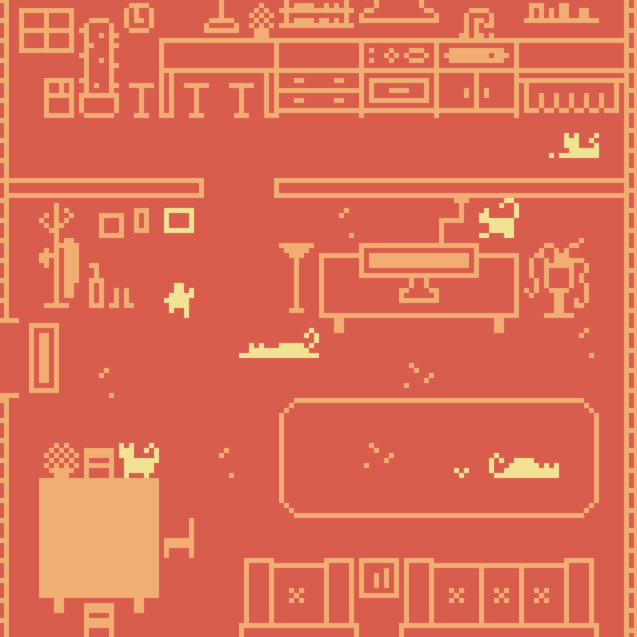 "The first autumn without you" by Samtronika.
A child lost their grandma and spends the first autumn without her at the grandparents' farm. But kind words and a pinch of magic help to deal with the loss.
---
"Their Share" by caeth.
Farming simulator meets mysticism. In this wonderful Bitsy game you can explore a farmer village, collect your harvest and remember to reserve a part for 'them' as well.
---
Bitsy Jam (Mixtape)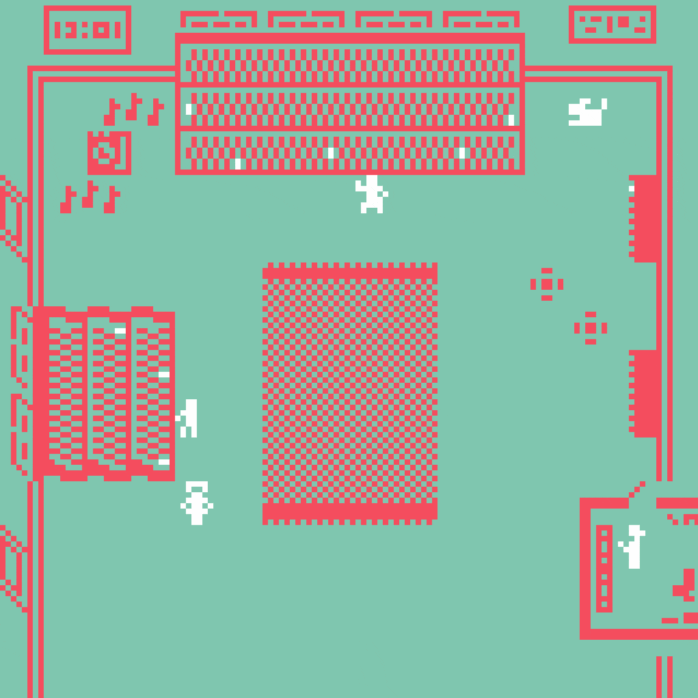 "1998" by Berrak Nil.
Choosing the songs for a mixtape can be a difficult task. Especially if the mixtape is for a good friend. Future best friend, maybe. Or more? Nonono… Just a friend. Really!
---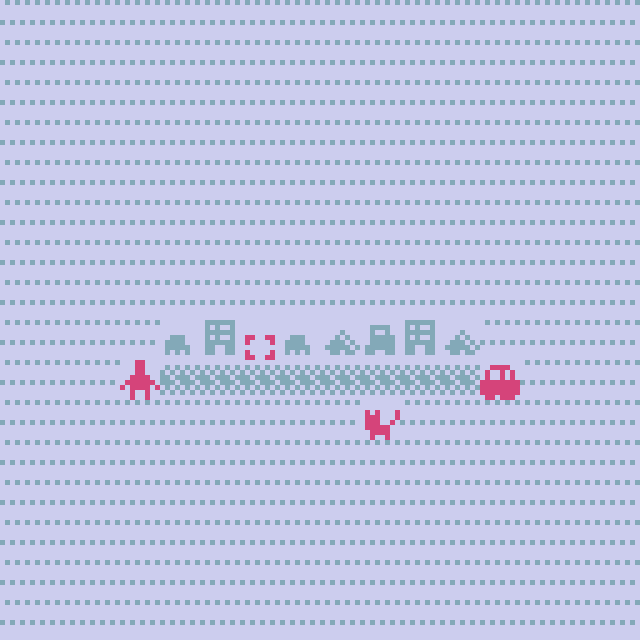 "a retrospective" by Sean S. LeBlanc.
How do you best show your personal experiences with a game engine? By creating snippets of all your created games and presenting them as a 'short scene mixtape'.
---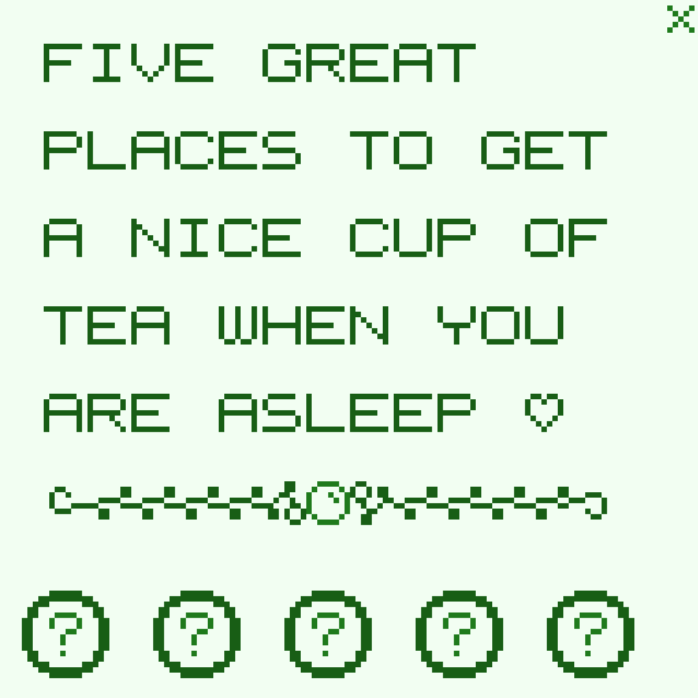 "Five Great Places to Get a Nice Cup of Tea When You Are Asleep" by Ben Bruce.
You love tea? You love dreaming? Now you can travel to five different dreamscape tea houses!
---

What is a gift? Why can it be so unpleasant to get and to give them? When is a gift a good one? These are some of the questions that this personal game deals with.
---

The agreement to exchange mixtapes with each other can cause unexpected, beautiful, but also frightening new dynamics in relationships. A personal insight.
---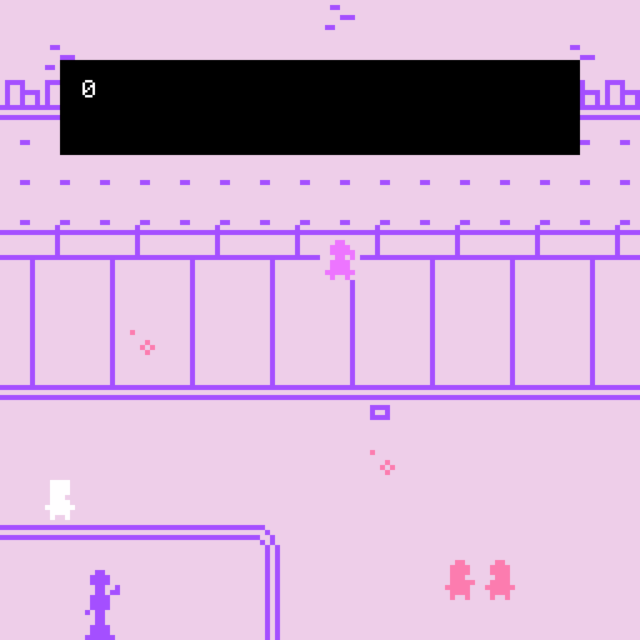 "She Made Me a Mixtape" by David Mowatt.
A love and breakup story in 12 tracks.
---
Blackthornprod GAME JAM #1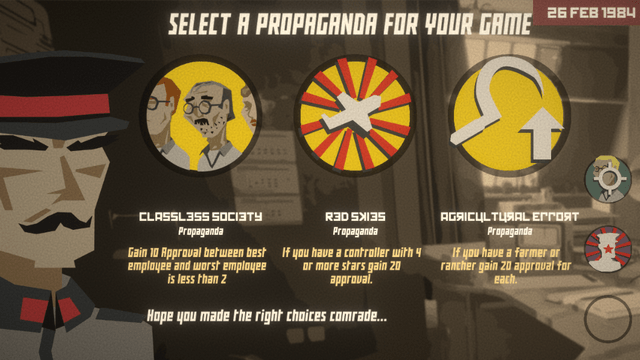 "People's Committee of Game Development" by Ece Seyrek Hasdogan, Doruk Hasdogan & Yarkin D. Cetin.
In this gamedev simulation, the people of a socialist state want games. But you need the committee's approval.
---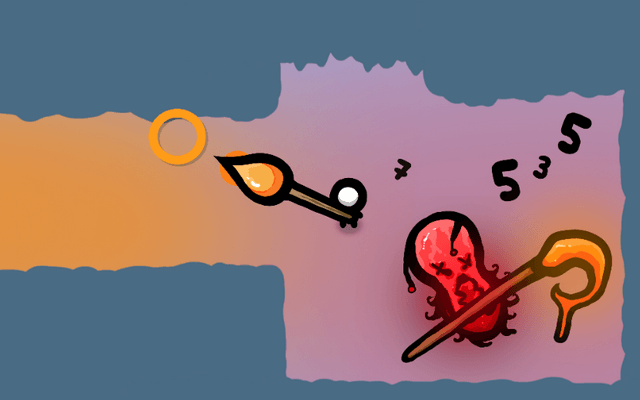 "The Game Creation Recipe" by Noa Calice.
In the caves of this lovely cartoon-like dungeon crawler, you'll need to find the ingredients for a good game and fight a couple of bosses.
---
Bored Pixels Jam 2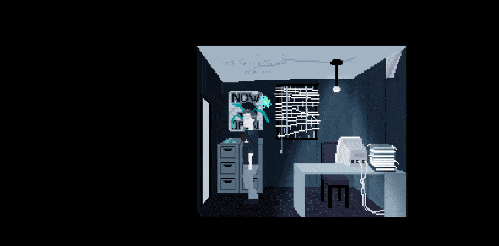 "Fragments" by Eva Abollivier.
In this narrative point'n'click game, you play as a former arcade owner, who will close his shop forever. How will you cope with this and other losses?
---
DarkTober Game Jam 2018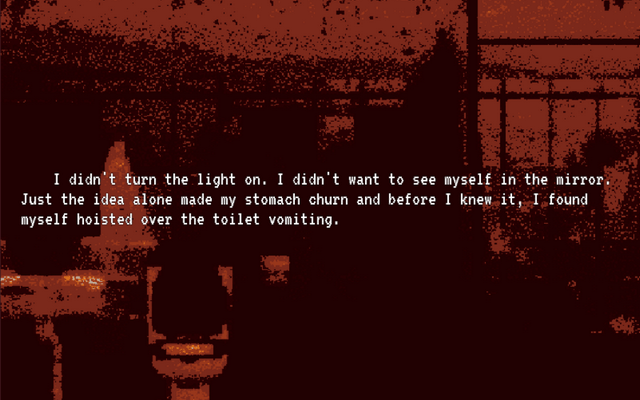 "Botched" by hankworx.
A prototype for an atmospherical and psychological 'horror' visual novel. Trigger warning: Contains potentially distressing content (suicidal thoughts, mental health problems).
---
"Just Passing" by Joellikespigs & Viktor Kraus.
Do you love Halloween, but hate scary horror games? In this beautiful and cute puzzle adventure you have to help seven lost souls to find their peace.
---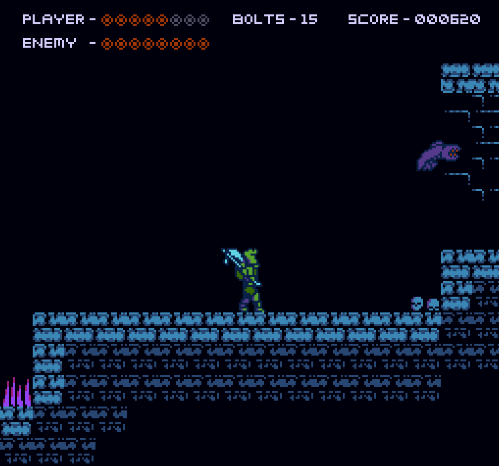 "Realm of Abhorrus" by Weaponized Walrus.
This game fulfills the important criteria of my retro spookiness checklist. Castle? Check! Skeletons and bats? Check! Mean surprises gameplay-wise? Double check!
---
Emulated Dreams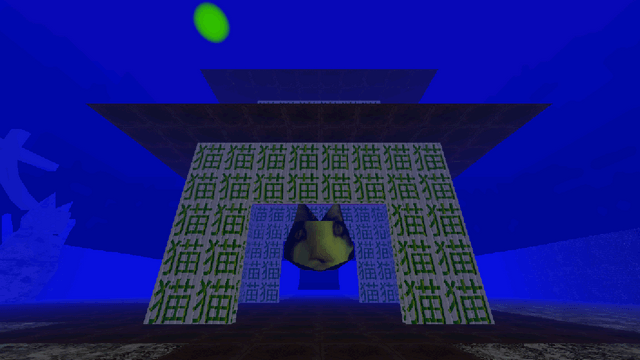 "Neko Yume 猫夢" by Modus Interactive.
Meow it's meow meow just meow a meowmeow meooow dream meow.
---
EPX Fall Jam 2018
"Reflections dancing in lantern oil" by Jared K. Jewell.
A short and atmospherical Bitsy game about a strange world, a growing flame, you and yourself.
---
Games Factory Jam 7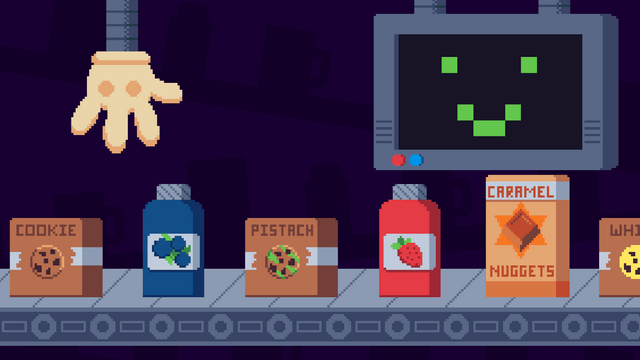 "Cookie.inc" by Stone Garden.
Memorize cookie recipes and then pick up the right ingredients on the assembly line to create the baked goods. But beware: The quantities must also be observed.
---
Godot Wild Jam #2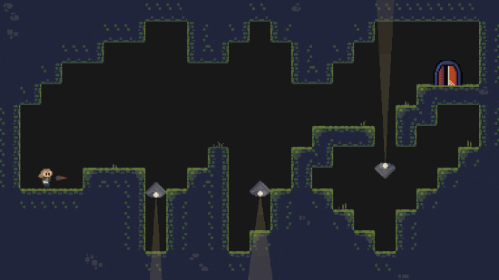 "Diver Down" by Delta Key & Rafael Pimentel.
In this stealth platformer, you have to submerge into the walls, so that you don't get discovered by the light rays.
---
itcho jam 2018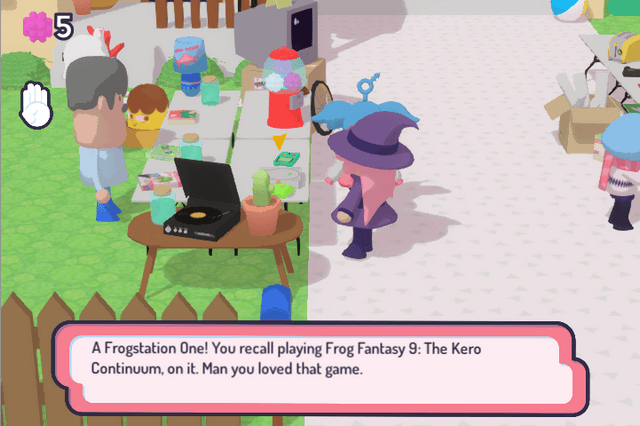 "Yard Sale" by Gwen Valentine, Zack Alkek, Jellebones, tuckie & Joe Aquiare.
Play as a cute witch who tries to figure out the best items for the visitors of a yard sale. Also, use your magic!
---
JimJam #2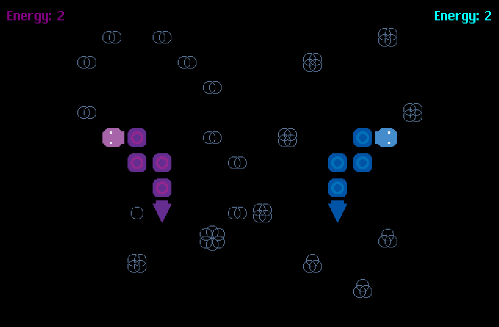 "Circle Serpent" by EvilArtBunny.
In this lovely puzzle prototype you have to gather energy to make the next move. Sometimes you control two snakes at once or the tiles change their energy amount.
---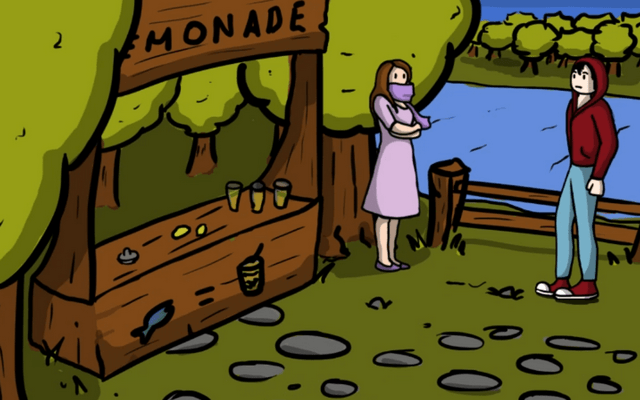 "Garden of Ouroboros" by Ross McRitchie, Erin McRitchie & Christine Canavan.
Solve puzzles and pay for lemonade with fresh fishes in this charming, hand-drawn point'n'click adventure.
---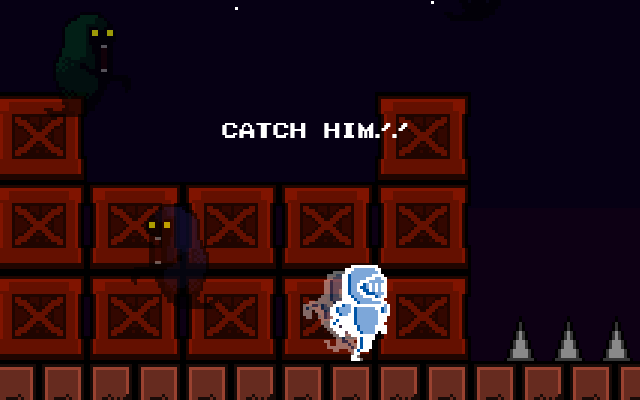 "Nighty Knight" by Aljon D.
A witch tries to steal your soul, so you have to catch it before it can reach the exit of each level. A fantastic speedrunning challenge.
---
Les Game Jams du RIJV #2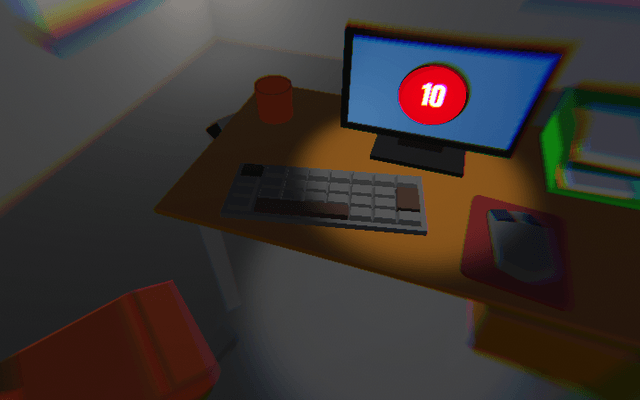 "Work In Progress" by Stending.
What's your relationship to your work or your job? Does it feel sometimes tedious, tiring, boring? This short game explores these negative aspects.
---
Music Game Jam 2018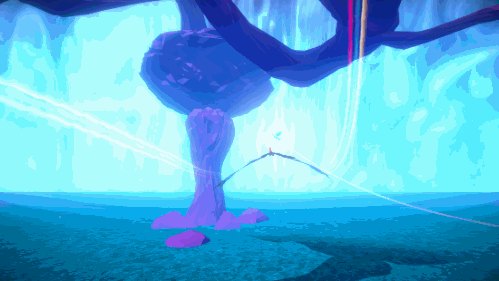 "Fledge" by Michael Widmer & Haiwei Hou.
In a strange, but beautiful world, you lose three birds of your flock. Fly around to find them and reunite with them.
---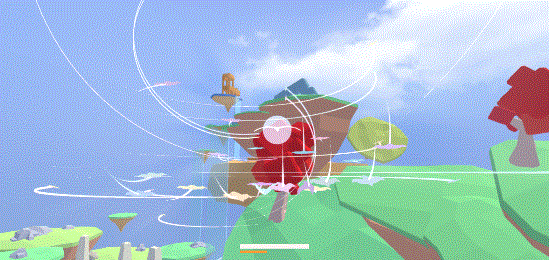 "Flight" by Daniel Kim & Martín Alonzo González Jr.
Fly through the sky, communicate with other birds via singing, team up as a flock and enjoy the relaxing, peaceful environment.
---
PROCJAM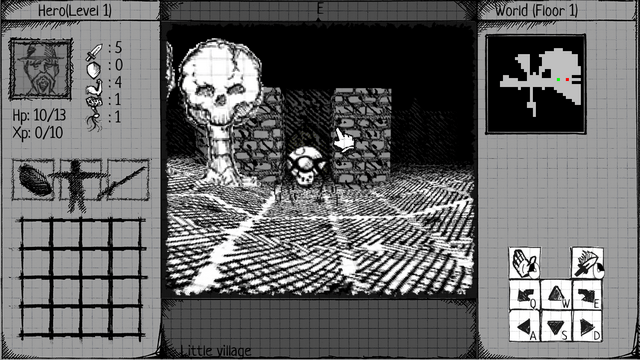 "Paper & Ink Dungeon" by Stanislav Filippov & Polikarp Rediskin.
Fight against evil creatures, collect loot and trade mushrooms for chickens in this delightful 3D dungeon crawler with hand-drawn graphics.
---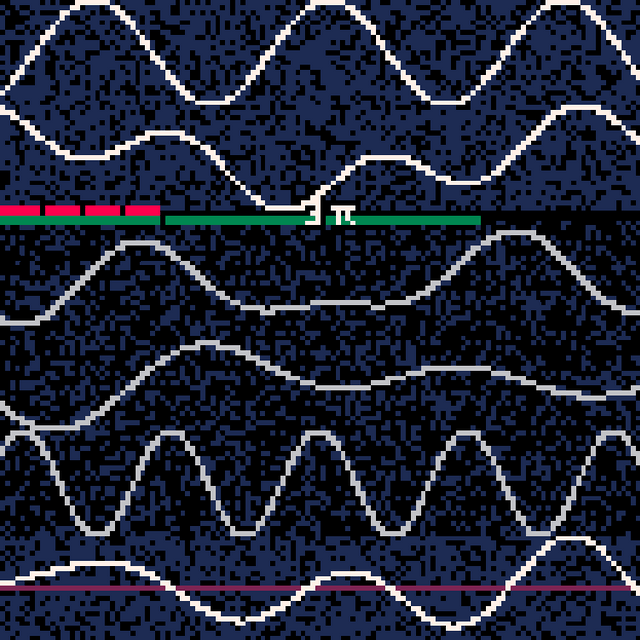 "PlusWave" by max levine stuff.
When two waves overlap, a new one is created. But what would this look like? This is what you have to guess in this game with procedurally generated puzzles.
---
Puzzle Jam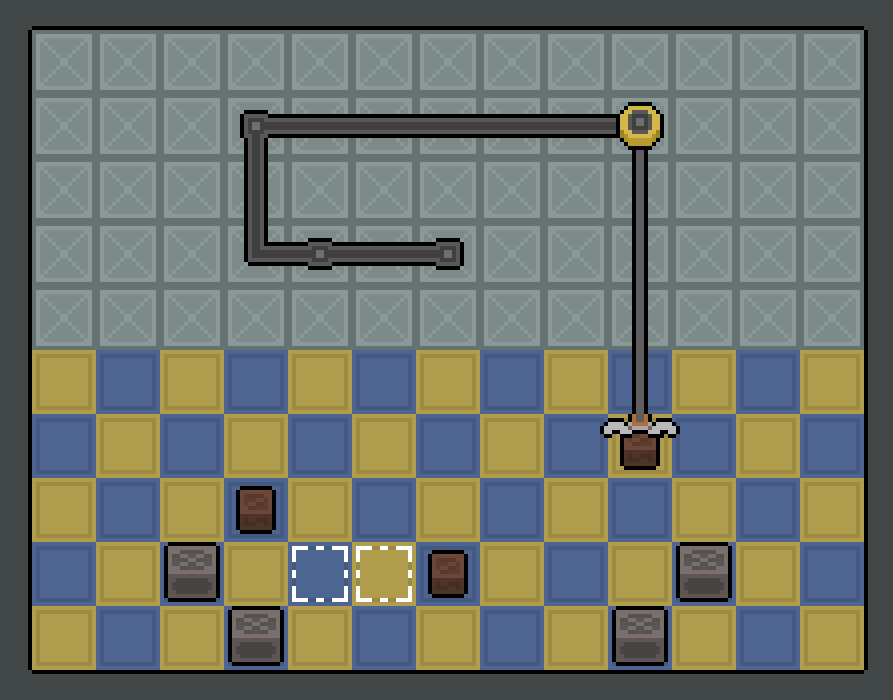 In this puzzle game, you use a gripping machine to guide boxes to their destinations. There is only one problem: The gripper can only move on the fixed rails.
---
Saint Louis Arcade Jam 2018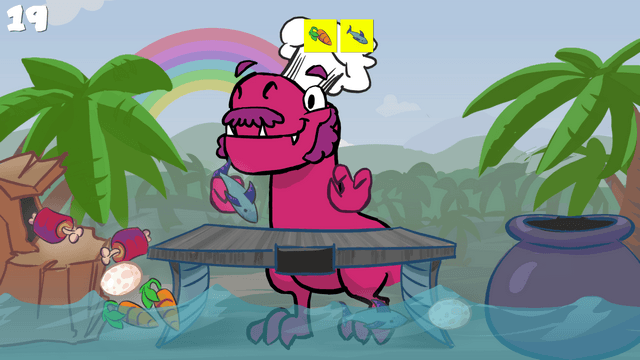 "Dinersaur Cookout!" by Silverhsu, timconceivable, TeamTBA & SuperWes.
Grab the correct ingredients for your dinner recipes in this cute co-op cooking game. Also, you're a dinosaur.
---
Spooky Jam 2018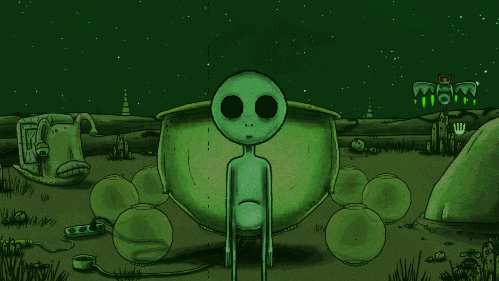 Imagine "Machinarium", only with aliens. And with some gardening. And oh, Halloween! And with bats carrying your inventory. All that in green now. Finished? Let's go!
---
Summer Slow Jams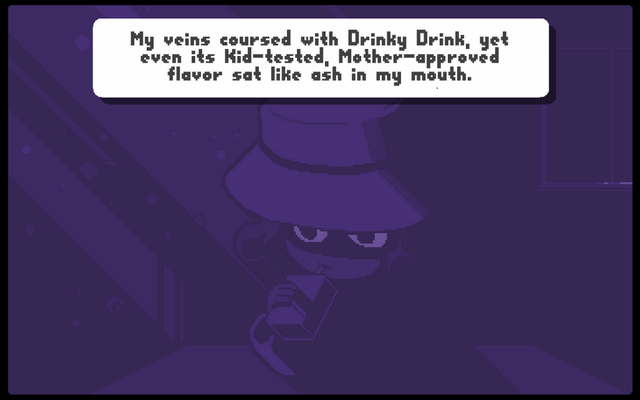 "P.E. Noire" by picogram & Grahm Nesbitt.
A point'n'click detective game with a noir tune… But with an elementary school as the setting? Sounds crazy, but works like a charm!
---
The Haunted PS1 Halloween Jam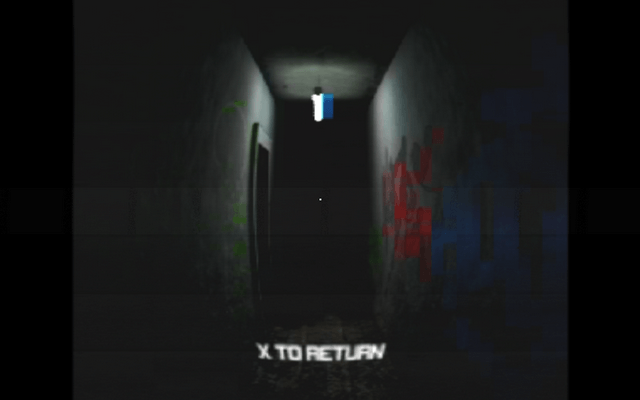 "Homage to the Dead" by Dan Sanderson.
You like old zombie movies and the first PlayStation console? Then you will love this spooky game!
---
"SNAILS" by Jesse Hamm.
An invasion of mutant snails threatens the world. You, a little girl named Dora, must beat them all up.
---
TigerJ's OctoBear JAM 2018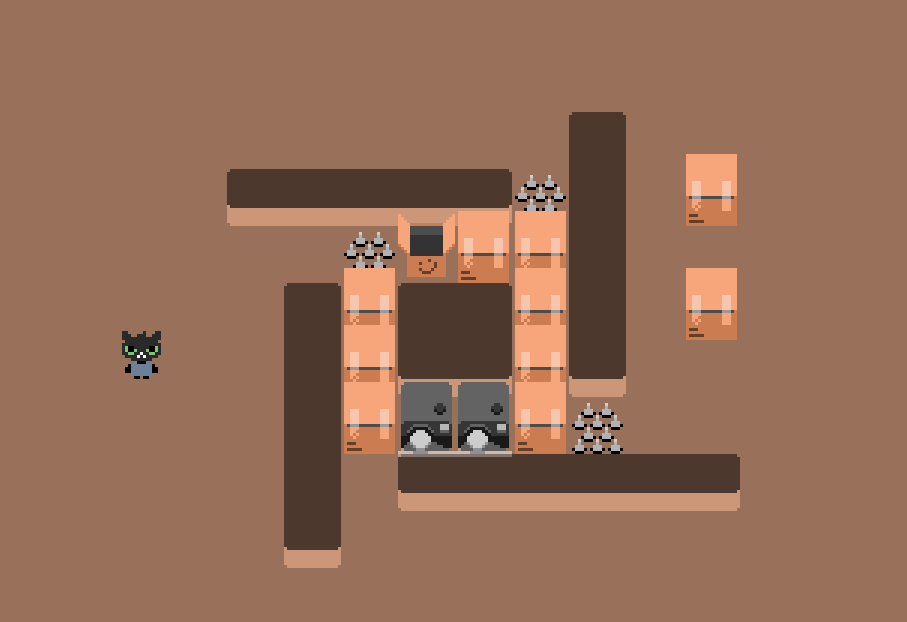 The quantic cat is able to split itself into two cats, but they have to be united to continue to the next level. A smartly designed puzzle game with unique mechanics.
---
TwitsyBot Jam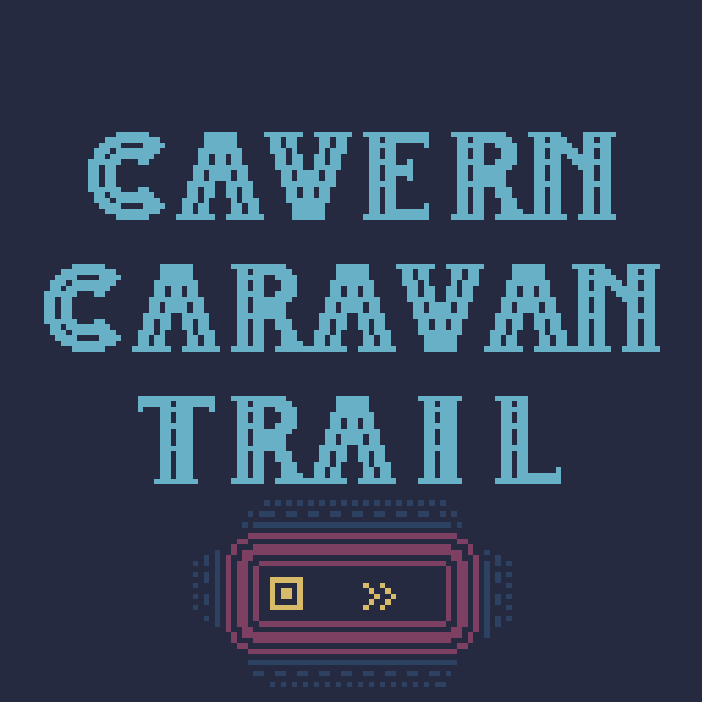 "Cavern Caravan Trail" by Andrew Yolland.
A fascinating prototype for a "Oregon Trail"-esque game, that uses Bitsy as a graphical interface.
---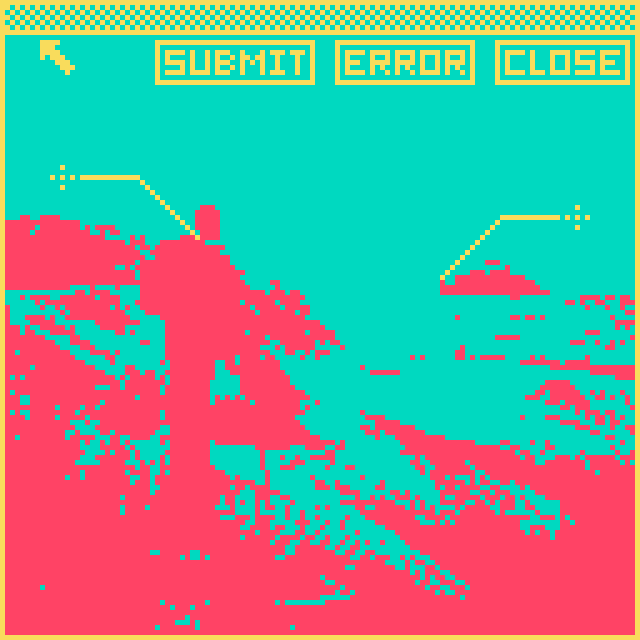 "The Explorers" by dumplingsquid.
Exploration trips bring adventure, but also bureaucracy. Read the reports, mark them with their topic or put them in the error folder. And talk with your crab buddy!
---
Weekly Game Jam – Week 64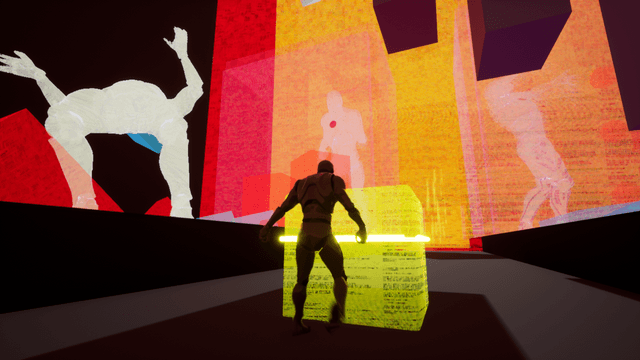 "Working As Intended" by EmergedTeam (Roberto Pavan & Francesco Catalano).
Find the breach, grab the patch box, drag it into the next level and repeat. A glitchy platformer game of the best kind.