This is the first installment of "Game Jams with James": Chats with developers about game jams, games from jams, and short form games. For our first "Game Jams with James", James is talking with Jack King-Spooner, a developer whose games like "Dujanah", "Blues for Mittavinda" and "Mitt Romney and the Sex Doll Case" are known for their hand-made art, contemplative tones, and enthralling music.
---
James: How do you feel about short form games?
Jack: I only really make games that take fifteen to twenty minutes to play or games that take two to three hours to play. Both I see as pretty short compared with some games out there. These two timeframes are perfect for me to both play and to make. To play because it is more digestible for me, you can see it as a whole easier. To make because you either get lost in the idea making the fifteen minutes one, but it is made after a month or something, or you get lost in the lostness making the two-to-three-hour-long piece and you come out feeling like you have been branded on the inside of your skull.
James: Do you think you will ever make a game longer than three hours?
Jack: I do not think I will make a game that takes longer than three hours to beat, but I do like to have extra stuff going on in the peripherals for keen players. You are quite keen on the less than thirty-minutes-long game, are you not? Would you ever consider making something a bit longer? I think you have mentioned it before.
James: "You Must be 18 or Older to Enter" must be the game I have spent the most time working on, about six months. But even then the game only lasts between ten and twenty minutes. The longest must be "Innovative Food Company" with its sixty puzzle levels. I do plan on exploring longer form projects. Both for commercial purposes and to learn how to do it.
James: What is your favorite game jam?
Jack: Not sure. Game Jolt ones used to be pretty exciting and are where I cut my teeth. What about you? Ludum Dare is a classic one, but is a bit stressful and weirdly competitive. Competitive is fine, but Ludum Dare feels weird in its competitiveness, try hard and you could be the next "SUPERHOT VR".
James: I am a big fan of the current Finally Finish Something Jam. It is great to have low stress jams encouraging people to make and release projects. What exactly about the stress turns you away?
Jack: There is something ugly about the time limits when they are too prohibitive. It means people with children cannot take part, people who have deadlines that week, people who have prior obligations. It also seems akin to the tech industry's 'crunch'. They could just say instead of crunch time that it is jam time. Was not there someone who said that game jams are great practice for crunch? I guess it comes down to one's ambitions for the jam. Messing around with an idea for a weekend is pretty fun. Feeling like you have to miss sleep and piss in a bottle to complete something which will be better that the next person's work sounds like a fool's game. What do you think about this?
James: I cannot say I have ever seriously competed in a game jam; never done the Ludum Dare competition, only the longer and friendlier jam version. For me, jams have always been a way to explore a new idea. When I stay up to work on a jam game, it is because I am excited for the idea, not because of an obligation to finish it in crunch time. More recently, I have been using game jams as ways to jump-start projects. Then I finish them up in the weeks after.
James: What is your favorite game jam game that someone else made?
Jack: "Crime Zone" perhaps. There was another crime game I liked, but I cannot remember. You started in the sewer.
James: Any particular "Crime Zone" aspect that helps it top your list?
Jack: Not really, it is funny and different and short. I wish I could remember that other crime game, though. There was a gang in a sewer.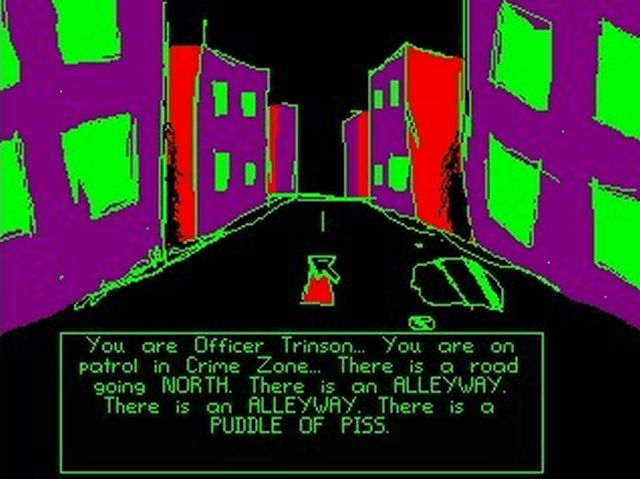 James: What is your favorite game jam game that you made?
Jack: "Mitt Romney and the Sex Doll Case" is pretty funny. I did some good noise music for that one. Great punchline to it too.
James: Do you think "Mitt Romney and the Sex Doll Case" holds up today? Any plans for a sequel, direct or spiritual?
Jack: I do not think any of my games hold up, they are woefully dated even upon release. Also, politically, reality is stranger than fiction these days in American politics, would not seem too far-fetched that Mitt might have some dubious fetish and was into diamorphine. I do not think there will be a sequel, but I definitely want to move more towards the darker side of things again with future works. Blunter. I think whatever shades of meaning I have been going for these past few years is not working that well.
James: I would have to disagree! Your messages have been reaching audiences, and in positive discussion promoting ways. With that said, I am all in favor for tonal shifting. If it helps the message, it will help the experience.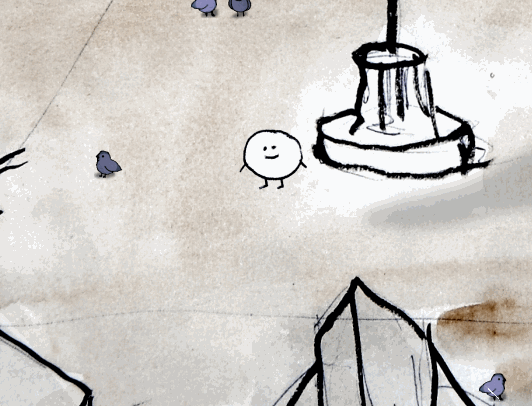 ---
Further reading, a few notable Jack King-Spooner games: