This is the seventh installment of "Game Jams with James": Chats with developers about game jams, games from jams, and short-form games. To find our other game jam chats, check out the tag: #gamejamswithjames.
For our seventh "Game Jams with James", James is talking with Luis Díaz Peralta. Prolific game jammer, a Global Game Jam Regional Organizer, and creator of "Fingerolympics", Luis has tackled a wide variety of genres and styles with his work.
---
James: How do you feel about short-form games?
Luis: They're completely underrated. We've seen a trend in how we market games that says more is better, because if you like something why wouldn't you want to have more of that? But let's be honest, even though some games have enough gameplay or narrative depth to keep going for hours, most games feel like they just stretched what they wanted to say.
Short games are condensated creations that encourage experimentation, the fact that you'll finish them in a couple of minutes doesn't make these games any less awesome.
Everybody who has taken part in a couple of game jams probably had a friend who told them something like "Wow, this is great, you should totally make this game bigger." And though sometimes it'll work, like it did for Deconstructeam, most times you don't feel like expanding your game (and it can be a painful process). Your game was designed to go from A to B. It might have been a short trip, but it was complete. Maybe we should stop there.
James: I completely agree about how some games are meant to be short and that expanding them can ruin the game. I think that often times this expectation to expand is based on the hopes of commercializing the experience. Do you think it's possible to bridge that divide? The goal to sell a short game?
Luis: I am not sure if short games have a market but I'll stay optimistic for now. This is the year that we got "Florence", lots of Humble Originals and Sokpop Collective's Patreon. So it actually looks kinda good. Right now, selling short games can be tricky, as a developer you know that in most cases only a bunch of people will buy them, probably not even enough to pay a meal. It's easy to think it's better to just release it for free and have hundreds or thousands of people play it, after all, you put a lot of time into that. So let's say I have mixed feelings, but I really hope this becomes a thing.
---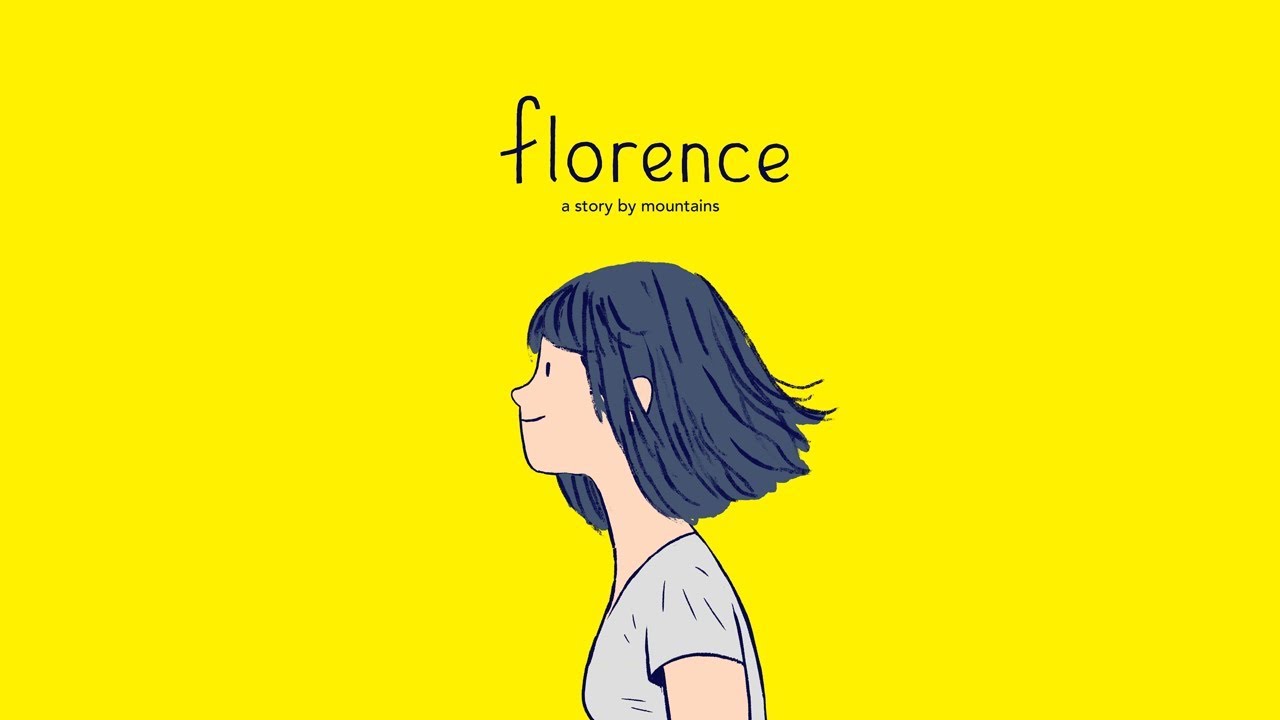 Screenshot from "Florence" – game by Mountains.
---
James: What is your favorite game jam?
Luis: I obviously adore Ludum Dare (I might not be making games if it wasn't for it) and Global Game Jam for the way they bring together people from all around the world. That said, my favorite jams are the smaller ones with themes that make me want to work on dozens of different games. I'll just name two that I enjoyed a lot: Locus Jam and Resist Jam. Both were quite inspiring. P.S.: Can we bring back MolyJam?
James: MolyJam was one of my favorites! <3 What draws you to smaller game jams?
Luis: I don't want to sound like one of those people that complain about every big thing, but smaller stuff is more interesting. I love Global Game Jam and Ludum Dare, they have a huge positive impact in the community.
But for that to work, they need to create rules and themes that appeal to as many people as possible, which is great, but there's a lot of things they can't do. They can't do a jam where you use 'candy' or 'saga' in your title to protest against King trying to own that word.
Smaller jams only need to appeal to a tiny group of developers, go wild and push the boundaries. We need both types of jams, but from a very personal and selfish perspective, I usually enjoy more working on the smaller ones.
---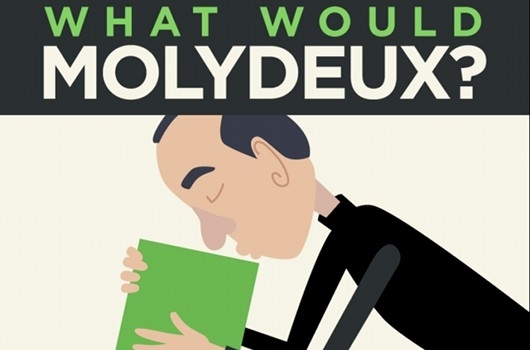 Image from MolyJam – a game jam about making games about parody Peter Molyneux quotes.
---
James: What's your favorite game jam game that someone else made?
Luis: Hard to choose just one, but the first thing that came to my mind was "and I made sure to hold your head sideways", the game Jenny Jiao Hsia made for FLATJAM 2017. It's just amazing. A great example of how harsh-limitations can be cool.
James: Jam constraints can be so powerful for forcing creation outside of the box. What is your favorite game jam limitation?
Luis: Jam limitations challenge you to find a way to make something interesting and cool even though there's a huge rock in your way.
Bigger limitations tend to create more interesting problems to solve. I can't remember its name, but there's one jam I saw once where you could only use two colors and the maximum resolution was 1×1. You couldn't even use sound, so it was like having a LED light that could be either on or off. You could attach a pdf manual though. When I first saw that jam I laughed so hard, but then my brain started thinking of interesting concepts. That's how you know it's a good limitation, it's making you go through an interesting process.
---
Video of "and I made sure to hold your head sideways" – game by Jenny Jiao Hsia.
---
James: What's your favorite game jam game that you made?
Luis: Like any other dev on the planet, I usually kinda end up hating my games. Some days I'm able to find things I like in most of them, but those days aren't that common. I guess "Bear with me" would be among my favorites. It's quite the opposite of what I usually do. I didn't think about what would make sense design-wise. I just kept adding stuff I liked. It's extremely short, but I enjoyed making it and people seemed to have a good time messing around with it.
James: That's the best! Experimenting in a way you would not normally do. Did you learn anything new about your own creative practices through making that game?
Luis: I did. I learned that I'm a very eclectic creator and that that's totally ok. I felt I needed my games to follow a pattern. Be like Molleindustria or Vlambeer. Have games that people recognize easily and get better at doing that thing. That's one advice you see often. It took me a bit to stop fighting against it and just accept how much I enjoy doing different things.
I'll spend months devouring everything Murakami has written, then read a book about urbanism, binge-watch "Gravity Falls" for the fifth time, play chess or sit on the couch and go through the last season of "Chef's Table" (it's fantastic, look it up). And obviously, that translates to the way I make games.
I work full-time on a big narrative game I've been making for a few years now, but I'm also about to release a card game that you can't buy or download (you must find it in a public space), I worked on a coop puzzle game that is coming out on Switch soon and I'm showing two more games at two different showcases before the month ends. I don't want to stick to a simple pattern or theme. I love working in all these different things, I just needed a bit of time to understand it.
---
Video of "Bear with me" – game by Luis Díaz Peralta.
---
Further readings, a few notable Luis Díaz Peralta games: