With two indie games and twenty-six jam submissions as additional 'in-between' recommendations, April 2020 was a packed month on our Twitter account. But that is not really a surprise, because on the one hand the forty-sixth Ludum Dare and on the other hand a couple of other jams were just in full action. See for yourself when you master the first lockdown with a frog family, or conjure up dreamlike dishes from worries, or put an end to a sin as a samurai in feudal Japan.
---
Bitsy Jam (Isolation)
"Reclaiming Solitude" by George Larkwright.
This Bitsy title shows that the isolation does not need to be used to be productive. Spend the time with things you love and stay safe.
---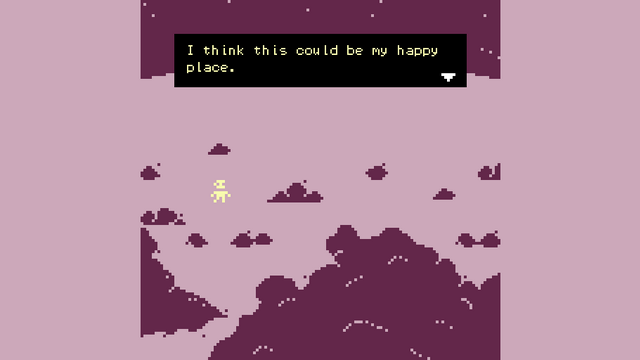 "Vertigo" by Valerie Weilheim.
Autobiographical details regarding the corona quarantine get mixed up with a fantastic twist in this beautifully designed Bitsy game.
---
Curdle Jam 1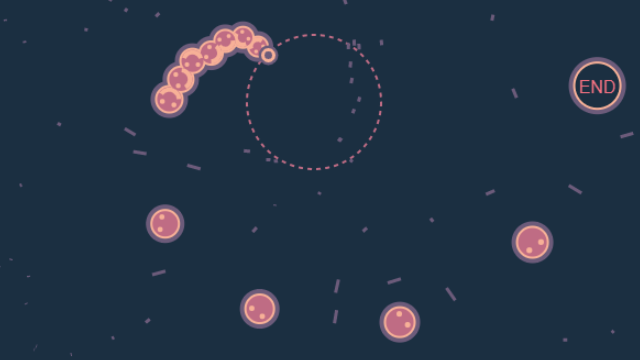 "Better With Friends" by MadcoreTom.
Grab your friends to form a group, and then rotate this special bond around to make it to the end together.
---
DOS Games Jam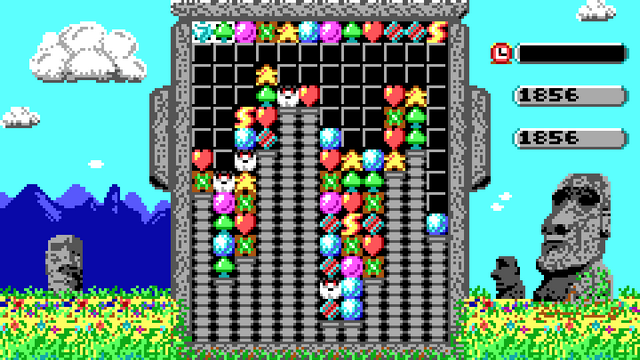 "The Mind of Moai" by Sopuisasopuli.
When ordinary tile-matching games are too boring for you, then you should try out this extravagant match-three physics mashup.
---
The Dream Arcade Archive
"BouncePong" by MEDWARDS ART.
Think of "Pong", but you play it on a circular game board and against yourself.
---
GDC Relief Jam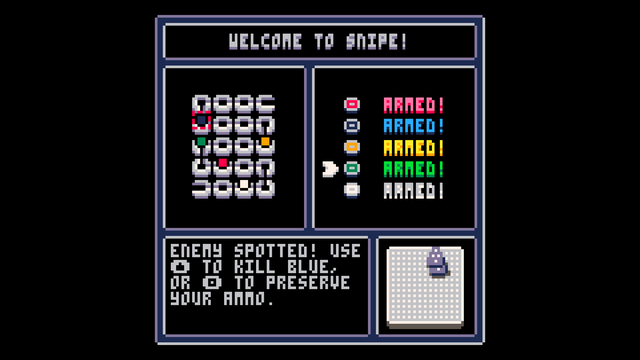 "Snipe" by Juan Callejas.
This board game remade in PICO-8 can be played by two to five players and features computer opponents, too. It plays a bit like "Ludo" or Pachisi, but features a shooting twist.
---
Godot Wild Jam 20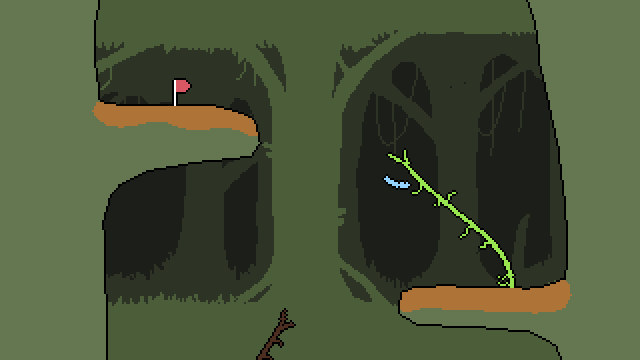 "Tree Golf" by FreezedIce & Raindrinker.
In this golf game, your own seedlings are the balls. Let them grow, so that you can reach the hole of each course.
---
Haunted PS1 Wretched Weekend 1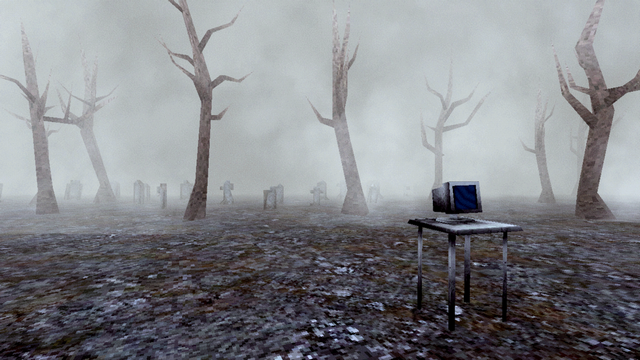 "The Undying Beast" by Akuma Kira & Jarren Crist.
What means death to the undying? An exploration tale set in the void, featuring computer logs, thick fog and daffodils.
---
"長次郎 – Chōjirō" by Catherine Brinegar, Lazzie Brown, Nic Freeman & Curi L. Lagann.
Just embrace the mystery illustrated in this very short, beautiful scene game about a disruptive curse, a sin and how to end it.
---
Isolate Together Jam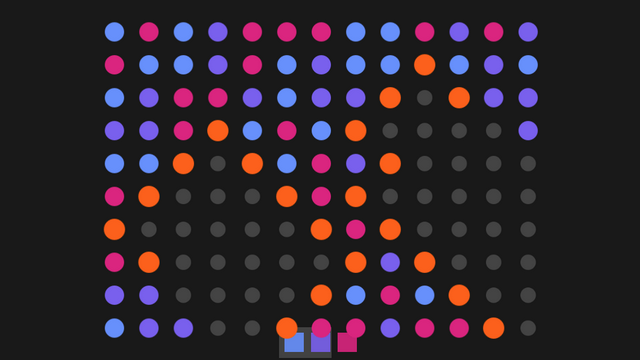 "distancing" by Snail Rhymer.
In this reaction puzzle game you can only isolate one of three population groups per turn. Can you flatten the curve?
---
JamCraft 2020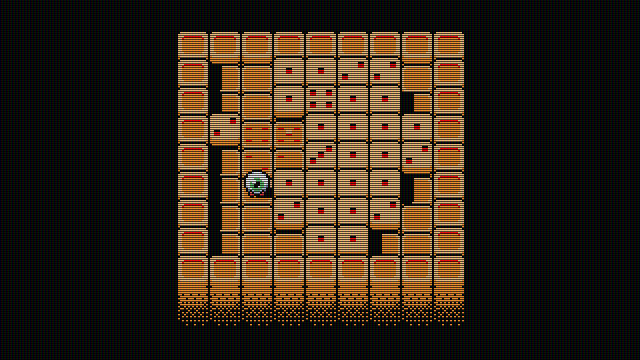 "Glube" by RedDashGames.
Each movement on a free tile will create a new one-eyed cube. Two cubes of the same value can be merged together in one cube with a higher value. Try to acquire the five-eyed cube.
---
Ludum Dare 46
"Battery Panic" by HacksawUnit.
Build correct connections of batteries to regain some energy. As long as you are over zero percent, the game goes on and gets faster.
---
"HYPERHOP: GALACTIC LANCER" by Jimmy Swanick, Inky, Matthew Napolillo & Matthew Wagar.
Other planets have to die, so that you can feed yours with them.
---
One minute can feel quite long if you have to react fast, collect data, feel the rhythm and keep the program alive.
---
"Keep It Alive" by Daniel Mullins.
Keep the delicate cargo in good shape, while you control the speed of your locomotive, shoot bandits and tie your shoes.
---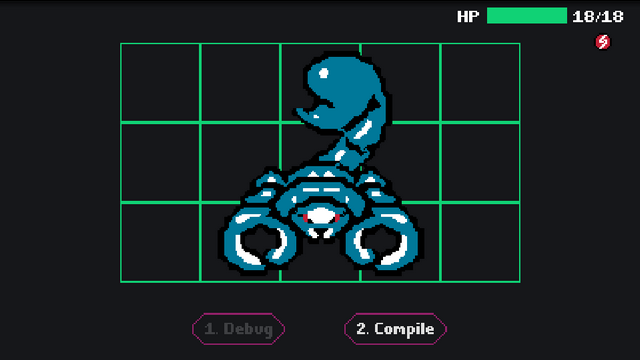 "Ludum Creare" by Jon Topielski, mafgar & Datz.
Balance your life during the Ludum Dare, solve debug puzzles and fight against bugs in a rhythm based way.
---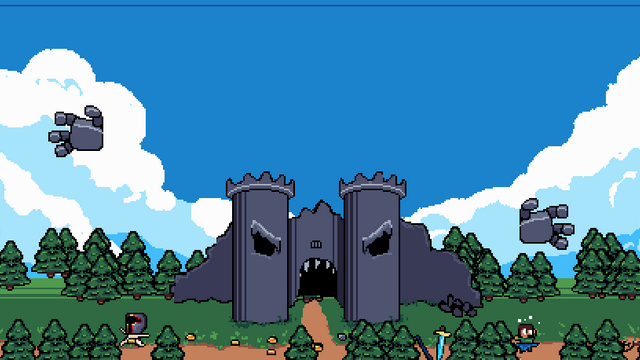 "The Keep! It's Alive!" by minibobbo & James Oliver.
These foolish adventurers did not know that the keep was actually a living beast. Now they have to pay the price.
---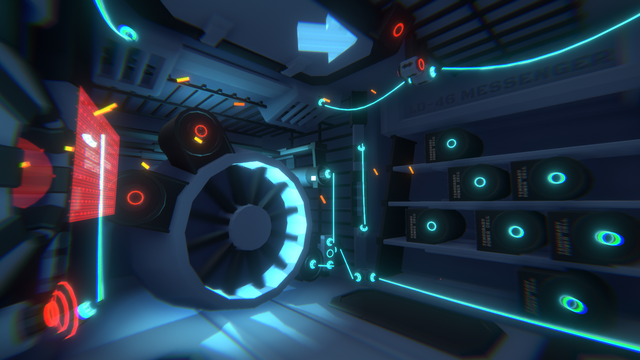 "The Messenger Assist" by Graeme Borland, Julian Beutel & Lauren Marshall.
You are the manifestation of the board computer. Rewire the spaceship's parts to survive the attack.
---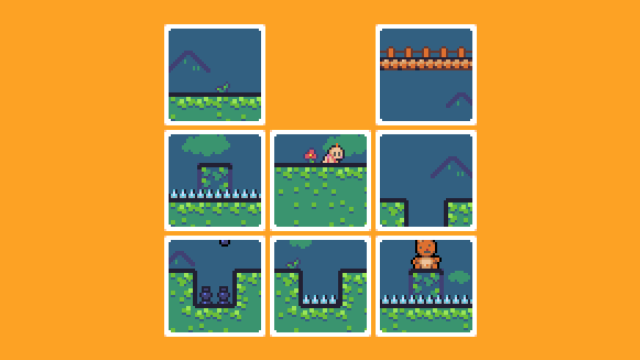 "Tumble Baby" by Will Blanton.
Guide the little baby to the teddy bear by sliding the tiles to a more approachable, safe path.
---
Major Jam 1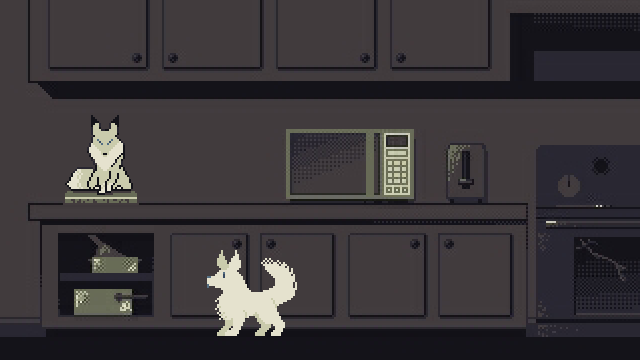 "No Need For Best" by Yuki Okamura-Wong, Gini Wren, Viktor Love, HoodieCrow & Pannsheep.
A dog comes home after a global virus outbreak to search for its best friend.
---
Mini Jam 52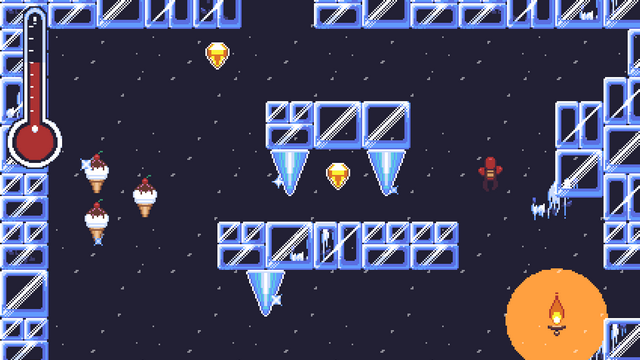 "Frostbite Crawl" by EngineerKappa.
Collect diamonds while climbing up an icy cold mountain. To prevent your death from frostbite, you have to eat chili peppers or catch some warming light. At the same time, you must avoid ice cubes and sundaes.
---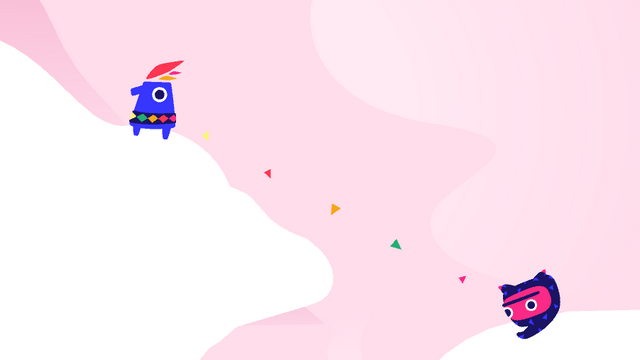 "Pikwip" by cookiecrayon (Shannon Jahnel Lanktree & Sam Bunny).
Orchestrate the movements of two friends at the same time, so that they can safely reach the summit.
---
NaNoRenO 2020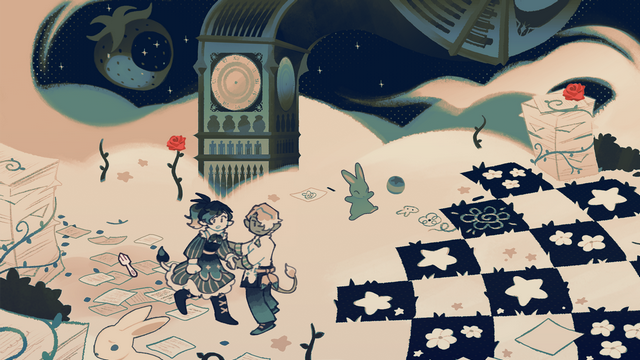 "Cafe in the Clouds" by Cynthia Yoh, J & Tina.
Become the good kind of dream eaters and transform your guest's worries into delicacies.
---
Outbreak Mitigation Game Jam
"Covid-19 Antivirus" by Lowlande52.
While no medical cure for the coronavirus was found back then, you were at least digitally already able to whack this piece of virus shit.
---
PIGSquad 9 Year Anniversary Jam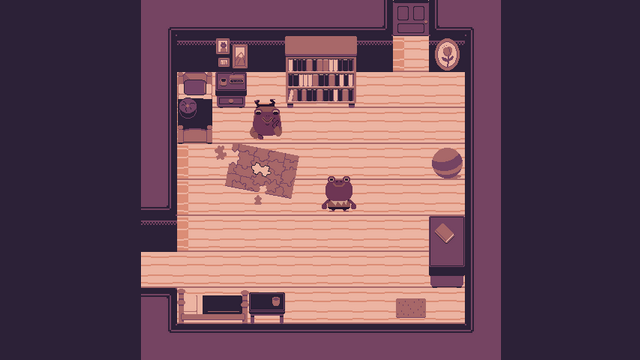 "Froggy Family Fort" by Marlowe Dobbe & Jeff Cline.
The frog family is not allowed out due to the lockdown. You and your father plan a cozy movie night for everyone.
---
ScoreSpace Jam 8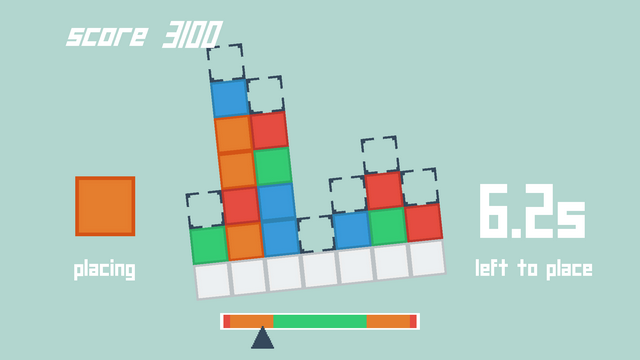 "Square the Squares" by Doveon.
Plan for combos in this tile-matching game, while you also keep the balance. However, the time you have to react is constantly decreasing.
---
Indie games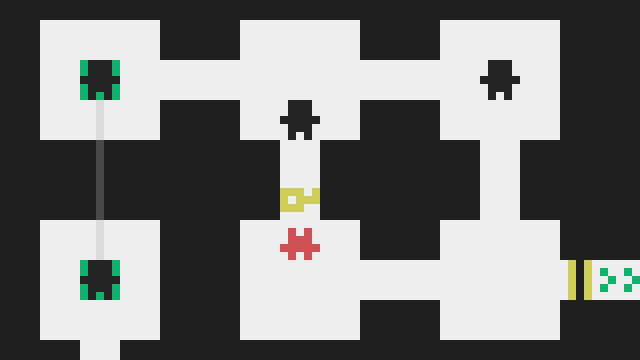 Clone yourself or objects, while you outrun red aliens in a confined spaceship in this brain-melting "Sokoban"-like puzzle experience.
---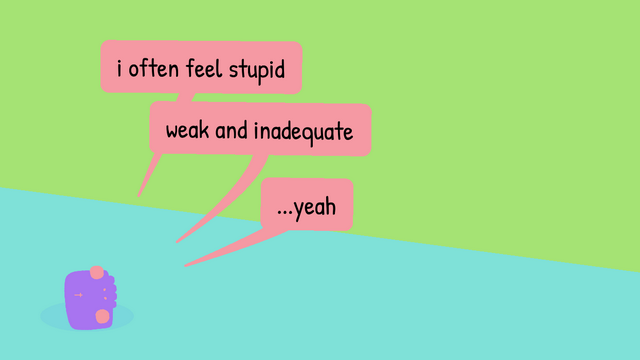 "snacka" by ditto, Martin Kvale & Vigge.
A micropoem collection.
It is full of thoughts.
Thoughts we may have
and wanted others to never know.
Shit.