In October 2019, we were quite busy with writing articles about amazing submissions for the Ludum Dare 45 and many other games. Nonetheless, we wrote small recommendation tweets for 46 more games – 41 jam submissions and 5 indie games -, that we want to archive here in our Treasure Chest article series. So here are all our hidden gems in one place!
---
1st RPG Maker GOTM Jam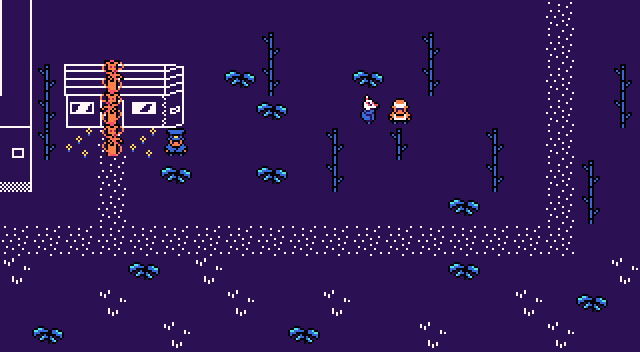 "The Yokai's Curse" by cortok.
The little yōkai is cursed, but maybe the villagers can help to get rid off the spell.
---
Bitsy Jam (Dinosaur)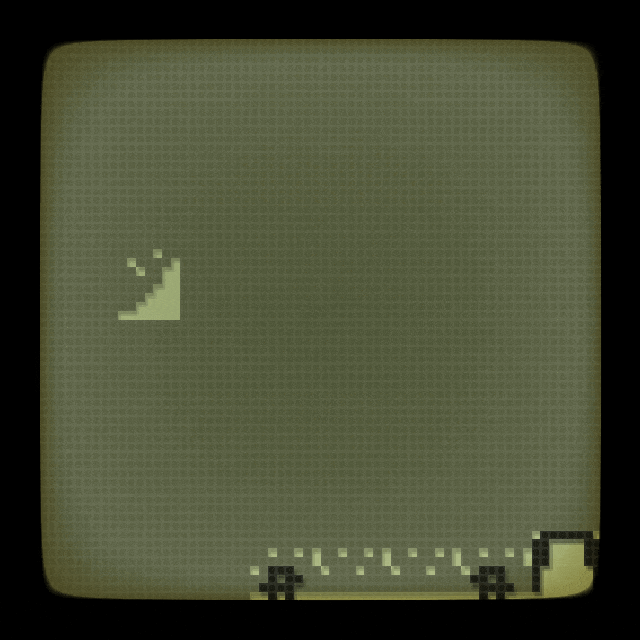 "🐦" by Sean S. LeBlanc.
*curating tweeting*
---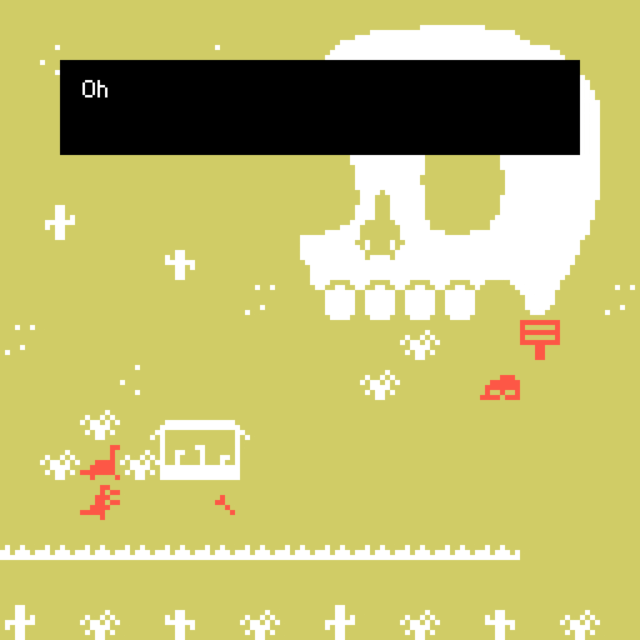 "Fossil Fellas" by Dead-Moniker.
In an uncertain future, humankind is extinct, but dinosaurs came back to existence and try to follow man's traces as archaeologists.
---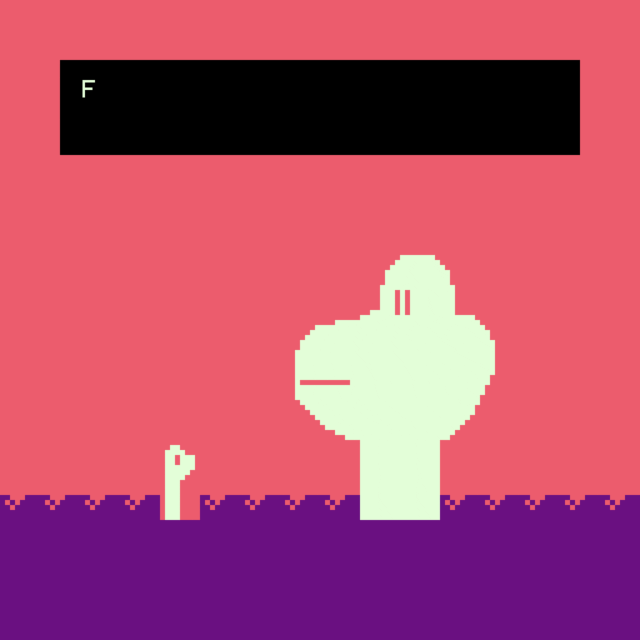 "To Support Frida" by Waverly Wilson.
When someone in your friend group suddenly confesses their love for you, that can be awkward – at least! That even goes for dinosaurs.
---
Bitsy Jam (Ocean)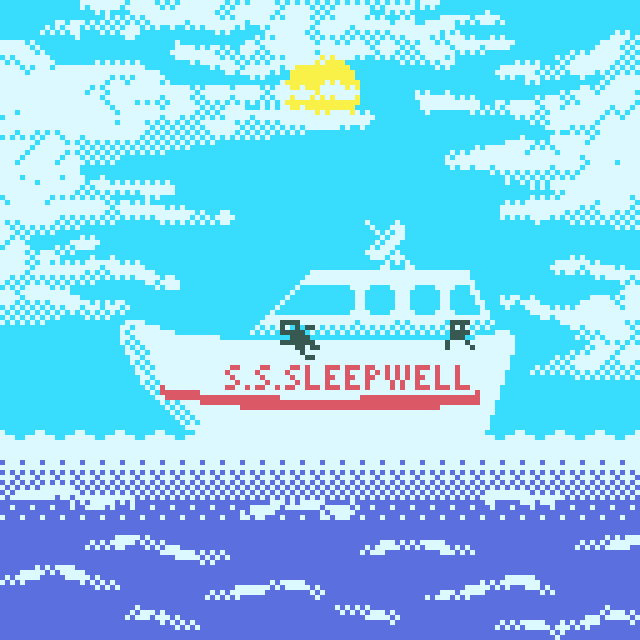 "Vitreous" by Breogán Hackett.
Rock, rock, rock the boat,
dive gently into the sea,
what will you become now
in this short Bitsy?
---
BLC Game Jam
"TOUCH MELBOURNE" by Andrew Gleeson & Cecile Richard.
Do you not know what to do in Melbourne? This cute series of minigames says that you should grab a friend and go to a photo booth.
---
Ludum Dare 45
Build a little garden by figuring out, which action is linked to which emoji and how to craft special materials.
---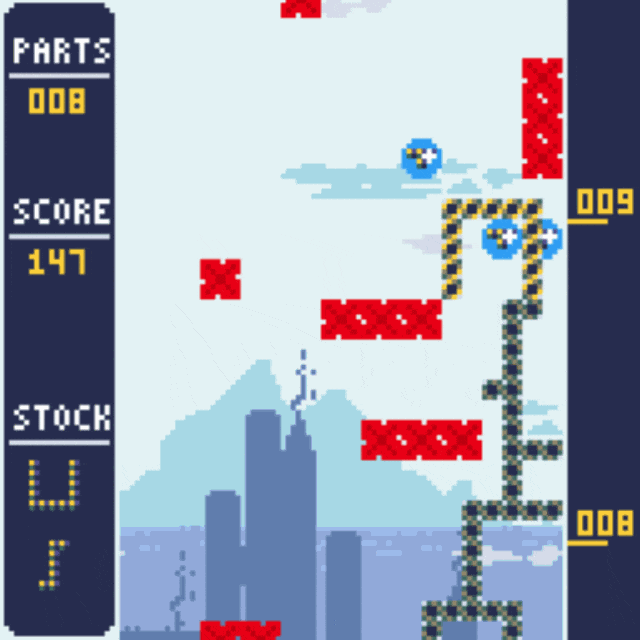 "ARCHITECT" by Marjolaine Paz & Lucien Catonnet.
Creating the highest tower would be easy, if you'd have infinite parts. Instead, you have to collect them while building.
---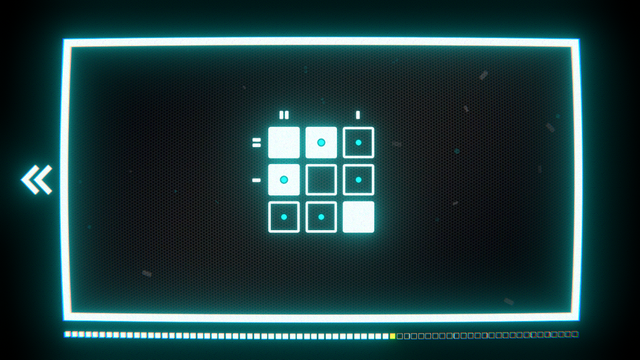 "Cipher" by Ben Wu, Jamie McLean & Jordan Toth.
In this stylish nonogram puzzle game, you start with no instruction what exactly the signals stand for.
---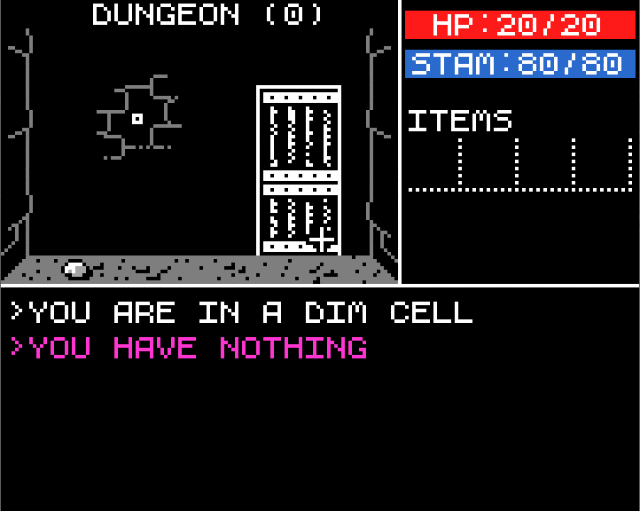 "Dungscoot" by Robin Field & Billy Hobson.
This dungeon crawler features a real-time combat system, goblins, trolls, treasures as well as intoxicated soda.
---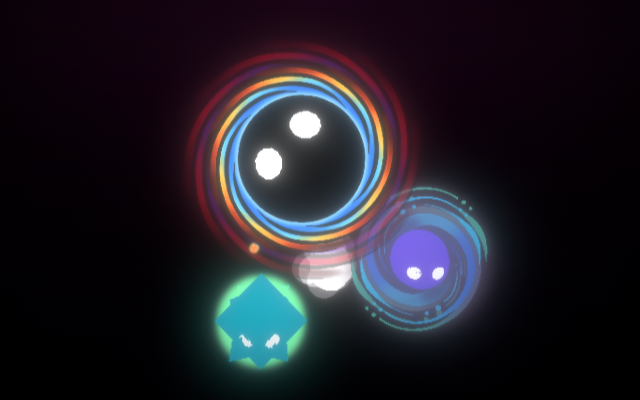 "Epoch" by Cosmic Adventure Squad (Vu Ha, Rose Peng & Johan Soriao).
Gather all other mass in the universe to make your way from a quark to a supermassive black hole.
---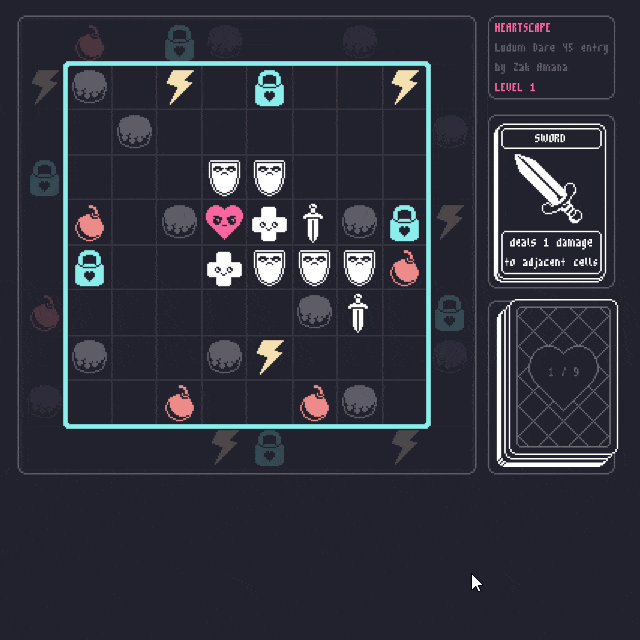 In this roguelike with deck-building elements, the dungeon room grows larger after you picked each lock with your sword.
---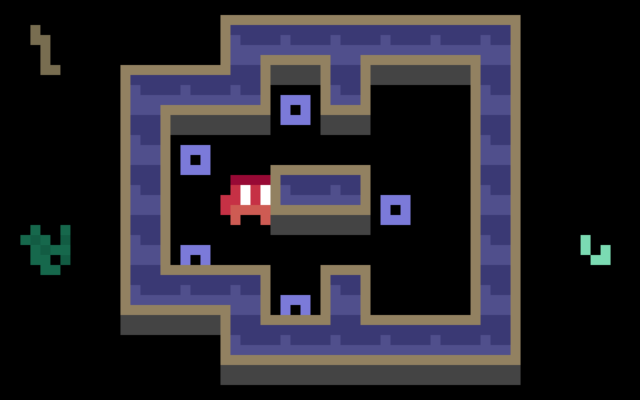 "I Have No Mouth, And I Must Create Blocks On All Sides Of Me" by Alan Hazelden & Corey Martin.
This "Sokoban"-like puzzle game features its challenging twist already in the title.
---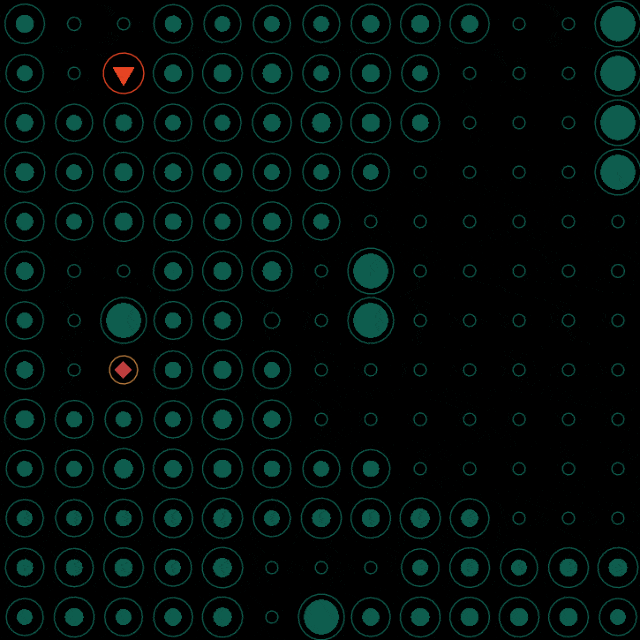 "In the Rain" by NotExplosive & Josh Squires.
Get into this minimalist and atmospheric puzzle game, where the world is designed around a grappling hook mechanic.
---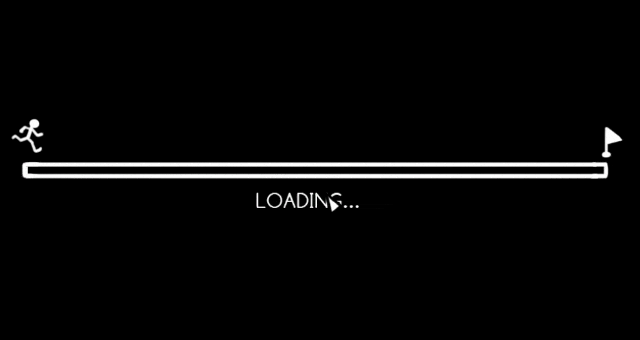 "JustStart" by Decappoolla.
Loading times can be quite a pain, but in this metagame with four puzzles, the waiting is the game itself.
---
"King of Nothing" by notapixelstudio, Matteo Abrate, aZamBie & Gaarco_.
Move the king to the given rhythm and collect all needed black pieces.
---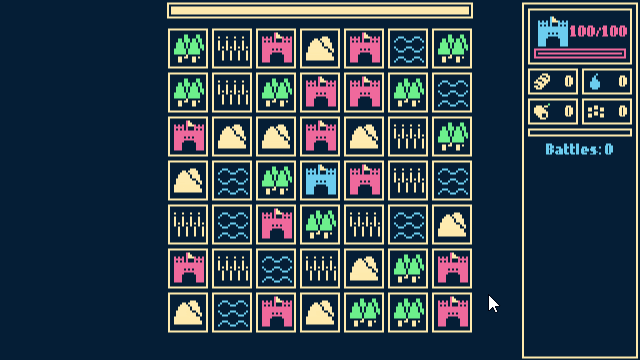 "little BEETLE bottle BATTLE" by AP Thomson.
Transform the land to your liking in the tile-matching phase, so that your choice of recruits in the upcoming phase will be a wise one.
---
"Lost in Translation" by Daniël Haazen.
Use the context of each situation to figure out what the foreigners say, so you can solve the puzzles.
---

Construct platformer levels while ensuring that the raccoon can reach the star. However, you do not know which platformer element you will get next.
---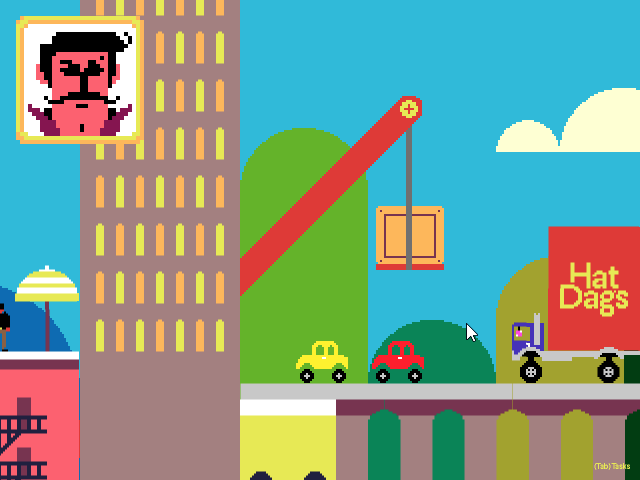 "Nothing Everything" by Rene Antunes & James Beninger.
Play as the maleficent Dr. Nothing, inventor of the Nothing Ray, and nothing everything in this puzzle game.
---
"Nothing to Say" by Rose Keller & celia14.
Finding the right words on a date can be difficult, especially when you are nearly out of letters.
---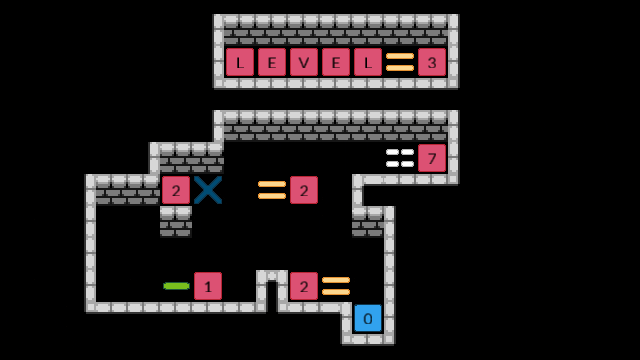 "Null Is Zero" by Mattias Östlund.
This game could be simply described as "Baba Is You: Math Edition".
---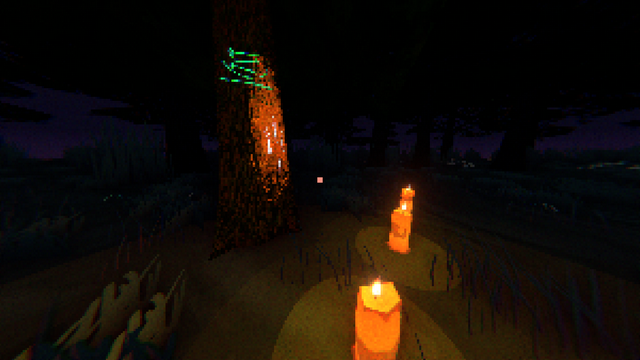 "Oracle Pine" by Inky & Jimmy Swanick.
Complete all the steps of the ritual in the forest. It may all seem harmless at first, but soon you will see what you are capable of.
---

The size of the levels extends over time in this minimalist puzzle game.
---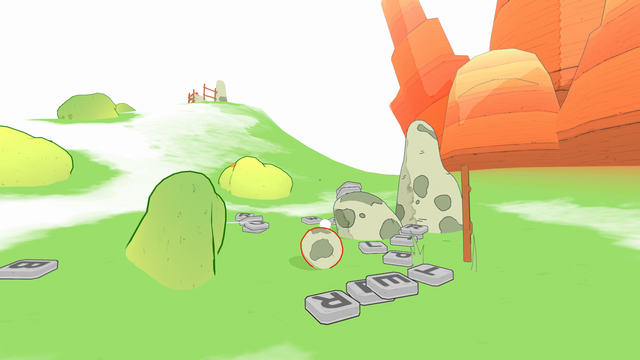 "Palely" by anstabo, Pierre Julien Baron, Romain Gremmo & Artlock.
Seek for new letters to create new objects, so that you may find a way out of this beautiful world.
---
"Rude Bear Refurbished" by Alex Rose, João Dias & John Pennington.
Your date loves furniture. You do not have any, but your neighbors do. The time for theft and robbery has finally come.
---
"S.W.N" by Robin Velu.
Except for running, each action like jumping or dashing costs one point in this little platformer. It also includes a neat built-in level editor.
---
"Scribble from Scratch" by Fabian Tkaczuk, Tobias Maushammer, Marian Becher, Patrick Deysenroth, Janik Helbig, Ralf Köhler & Martin Hauschild.
Draw your own level elements to reach the exit of all thirteen platformer stages. However, always keep in mind the amount of ink.
---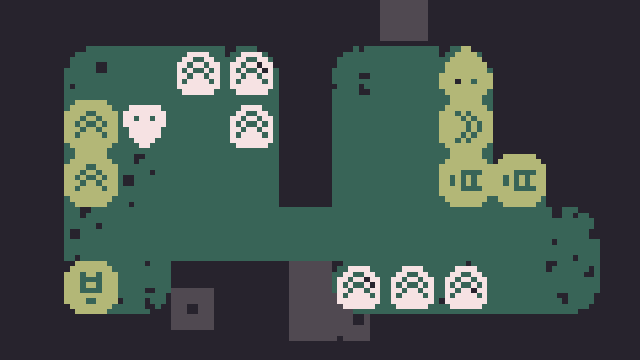 "Snake Sokoban Spiral" by Justas Dabrila.
"Snake" meets "Sokoban" meets "Stephen's Sausage Roll".
---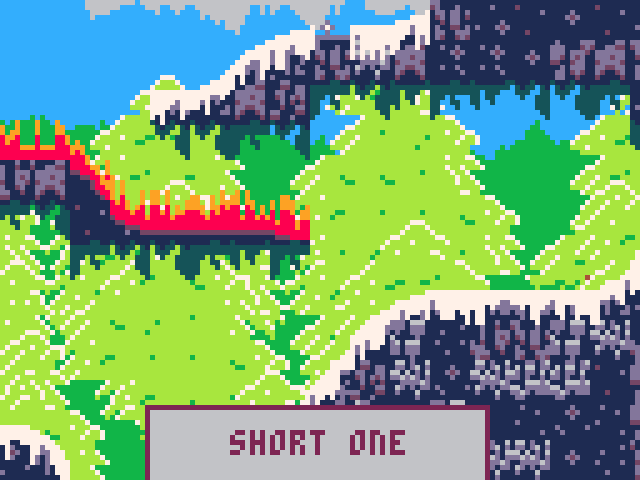 "Snowball" by Antoine Zanuttini.
Transform a small pile of snow into a massive snowball, so you can reach the exit even when you are sliding through flames.
---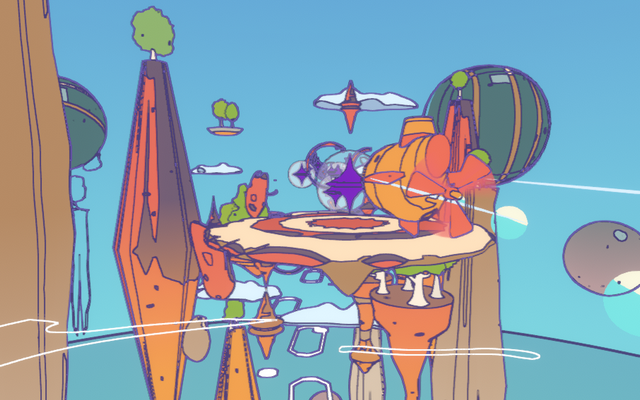 "Soundmarine" by Dustyroom (Max Dzitsiuk & Volodymyr Dzitsiuk).
The world seems to be silent, but by collecting the sound orbs, you will enrich it massively.
---
"Terra Nil – Reclaim the Wasteland" by Sam Alfred.
Build turbines, water pumps and detoxification machines to transform the wasteland into a green paradise.
---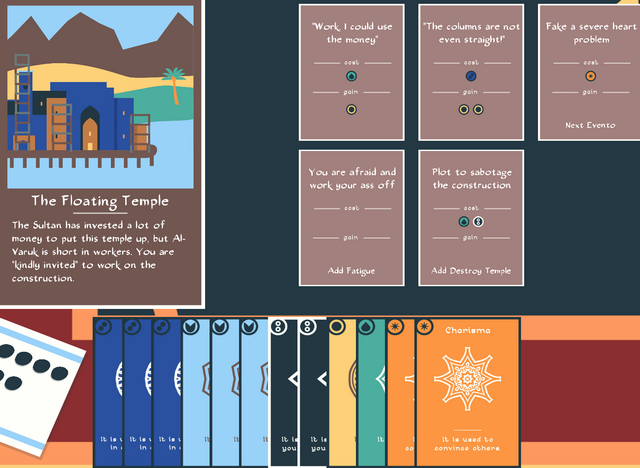 "The Song of Calirum" by Rita Rosa & Pedro Rosa.
Choose your path in this mysterious desert adventure with the help of cards, but make sure to have enough resources.
---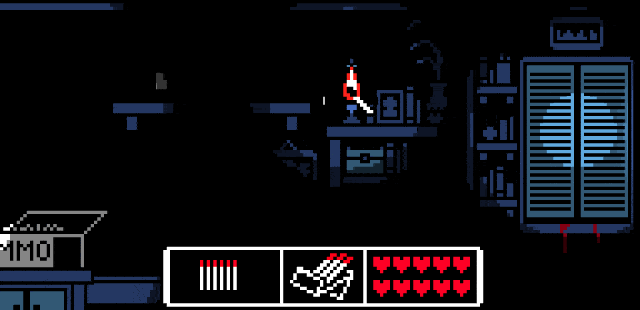 "TRIGGORE" by Francis Coulombe, Lumpy, CBoyardee & Justin Stander.
Search for candy and weapons, keep the light on, clean the floor and shoot the undead to pieces.
---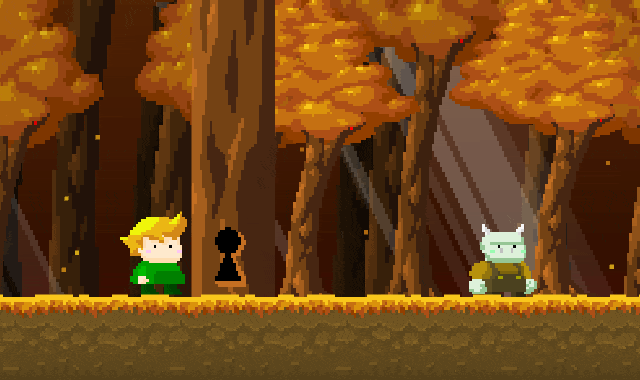 "Ultra Quest" by Chris Siebert.
Being an hero without a weapon is not that difficult if the whole environment can act as one, as it does in this short slapstick adventure.
---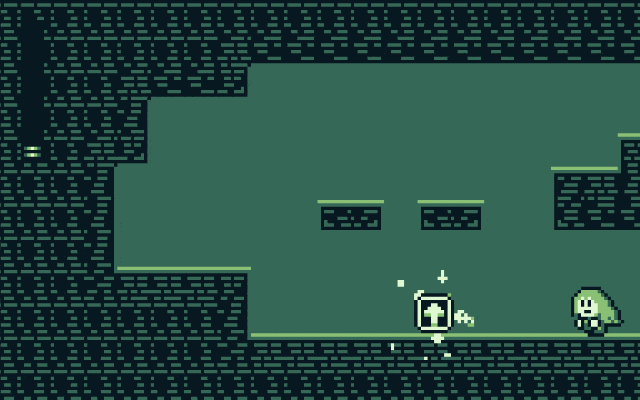 "Unlock Everything" by DDRKirby(ISQ).
Unlock the menu, the in-game-music, the background art, the health points, the controls, or – to put it briefly – unlock just everything!
---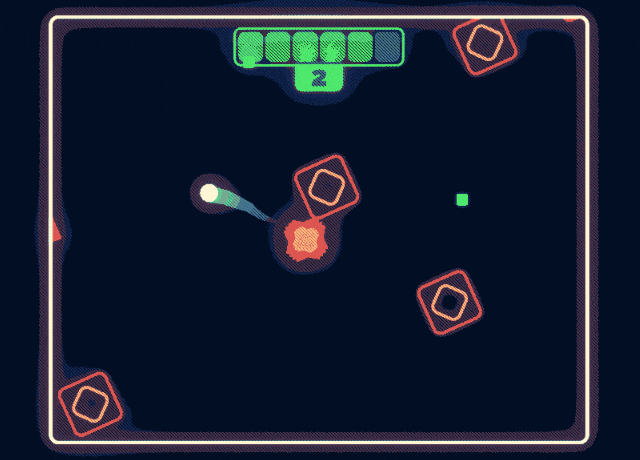 "VELOCE" by Jói Sigurðss & Torfi Asgeirsson.
Unlock automatic attack patterns and new types of enemies by collecting the green pellets.
---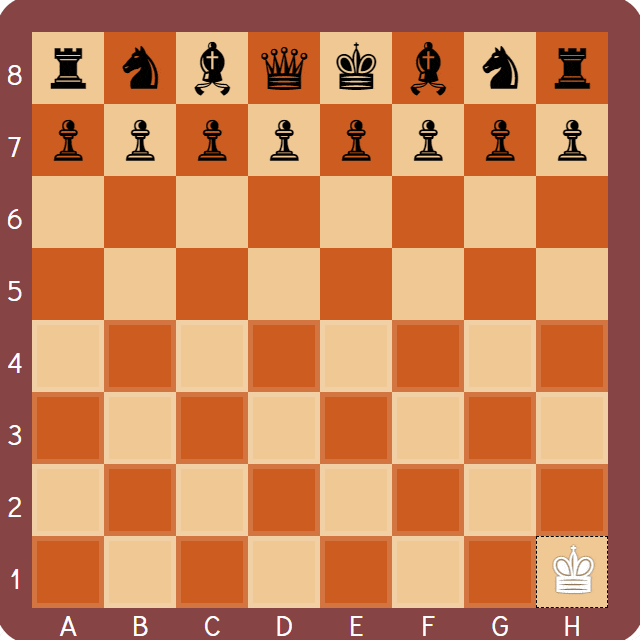 "White Starts With Nothing" by Alexander Petrov.
In this chess simulation, you do not control your pieces directly; you only have power over their starting position.
---
Mix and Game Jam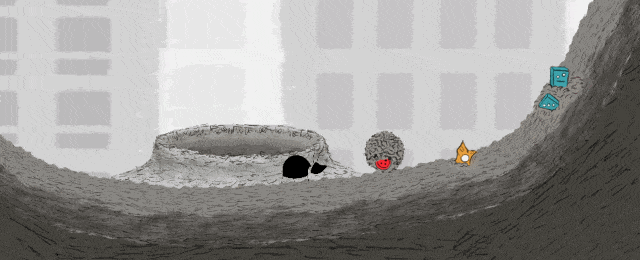 "Beetle Ball" by Nadav Sheffer, Ido Lazer, Shalev Ben Elya, Ben Goldstein & Tom Zilberstein.
The arrogant ants have thrown out this dung beetle, so the abandoned insects wants to come back at them.
---
Spooky Game Jam 2019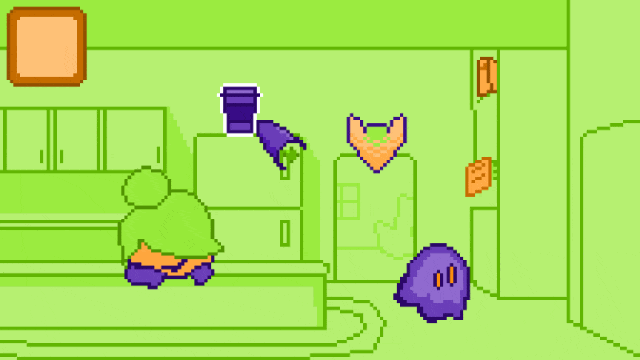 "Happy Haunting" by Luke Mayo.
Ghosts cannot reveal themselves to humans. If they want to talk with the living again, they have to be discovered.
---
Spooky September 4-Color Jam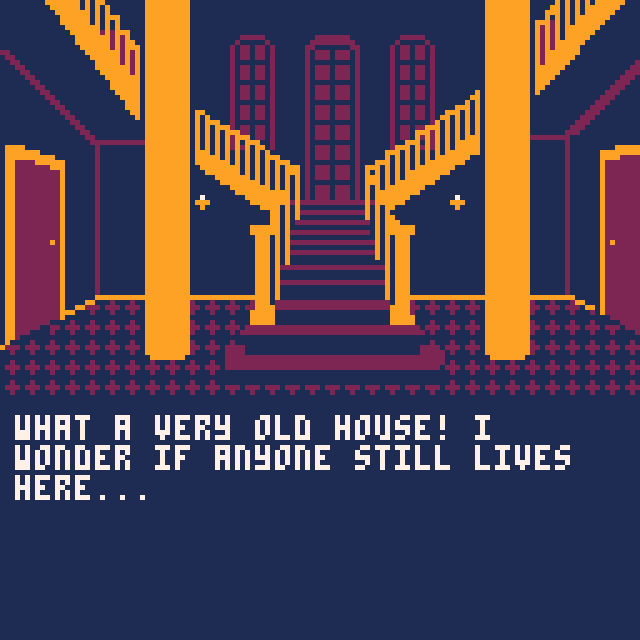 "Ghost House" by kittenm4ster & Aubrianne.
Try to find all the ghosts in their house, so you all can enjoy a spooky party in the end.
---
Indie games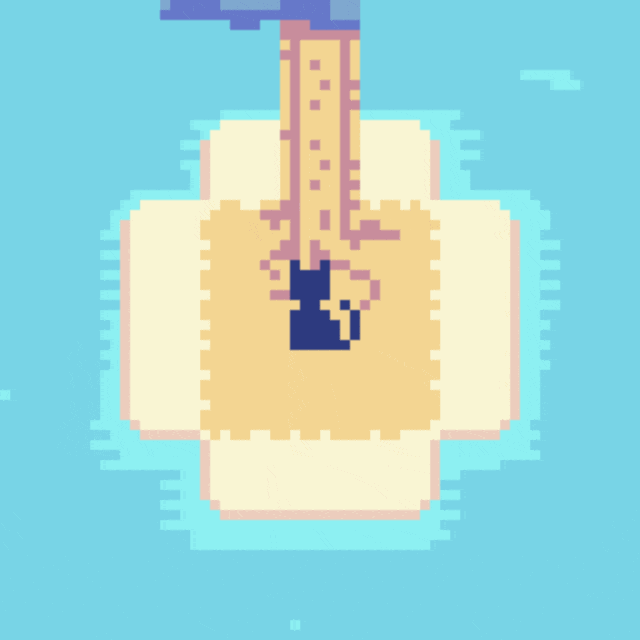 "ᗢ" by tak, sentvyr & MC Hepher.
To explore all the islands, this little cat can swim from one shore to another. Nonetheless the kitty must be cautious, as f the distance is too far, it will drown.
---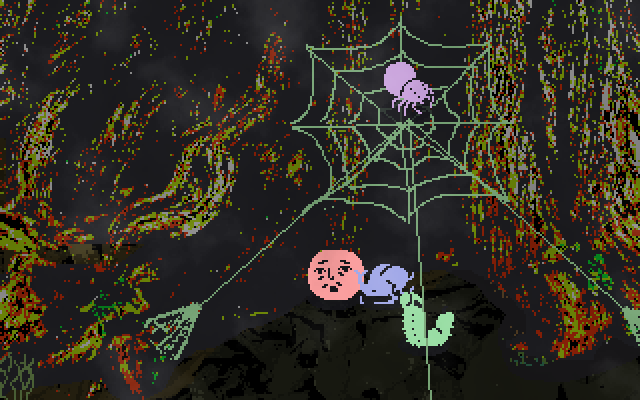 Swap the order of your new insect friends to use their special abilities, so you can find food for the larva. It may turn into something special.
---
"Feed The Ducks" by kittenm4ster.
This title is a bird feeding simulator, puzzle game as well as a detective game – all in one.
---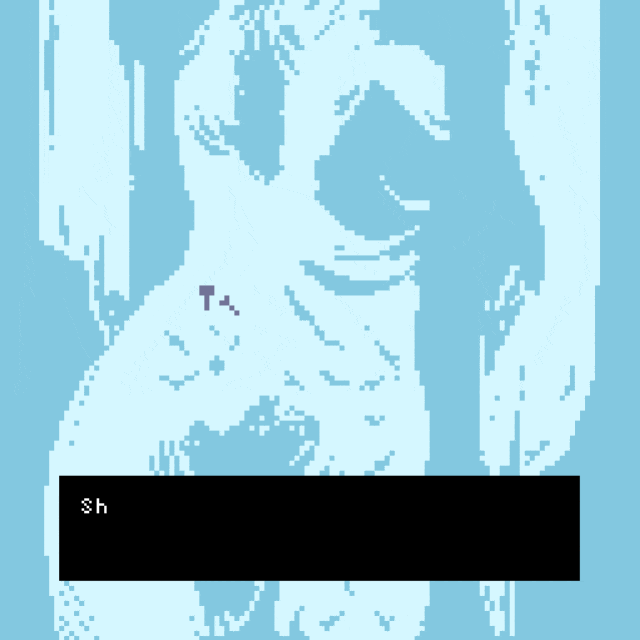 "Pygmalion Lied" by Isabella Ness.
This wonderful Bitsy game is about artistic processes, catharsis and loss.
---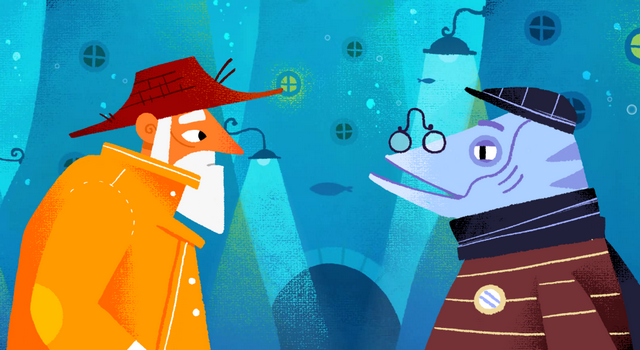 "Under What?" by Dan Gartman & Barbara Morrigan.
While fishing, an old man gets pulled into the sea. A short, beautiful interactive novel with a Kafkaesque twist.