We are skipping the August and September issues of the "Treasure Chest" series, because Sebastian took a little time off back then, and as a result, no recommendations for in-between were posted on our Twitter account during those months. This lovely ritual was tentatively reintroduced in October as well, resulting in two jam submissions being recommended. In November, however, the pace picked up again. Therefore, we have combined the small recommendations of these two months into one article and hereby present you twenty-eight jam games at once!
---
A Game By Its Cover 2020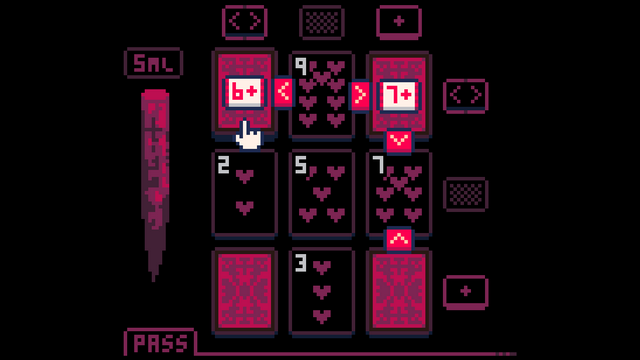 "High Stakes" by Krystian Majewski & Chris Donnelly.
Win your blood and thereby your life back through card battles against a vampire.
---
The Bitsy Essay Jam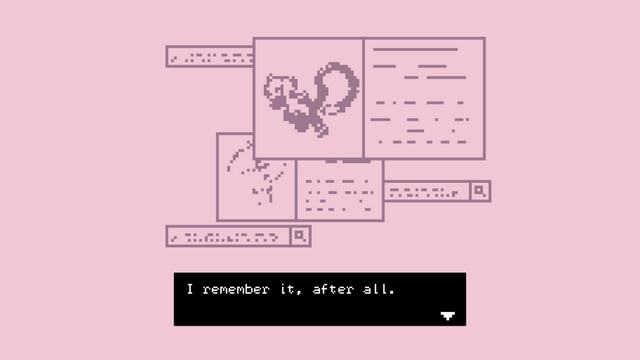 The creator of this Bitsy game loved "Pokémon" and especially Mew back when she was a little girl. Here she reflects about that time.
---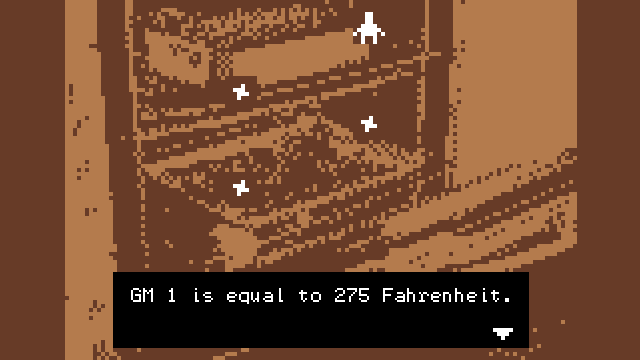 "Bread Minus" by Freya Campbell.
Baking bread yourself surely is not a rocket science, but you can still learn some things about both of them at the same time.
---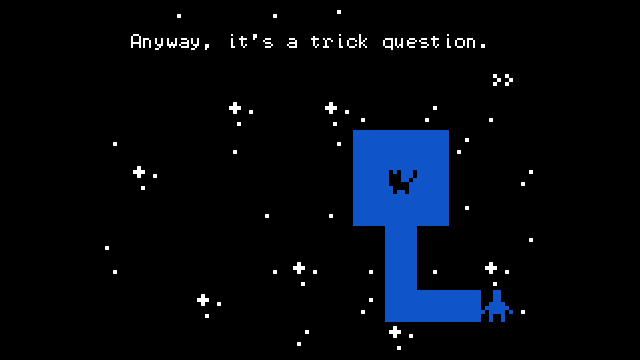 "On my own so-called cleverness…" by moniker ersatz.
This game shows off what happens when we overvalue our own intellect and disregard other attributes of our identity.
---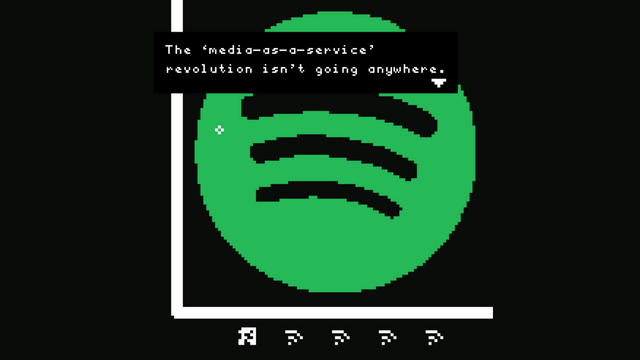 "On Spotify, music-as-a-service, and losing a favourite song" by George Larkwright.
This essay game focuses on our relationship to media and art in the age of streaming.
---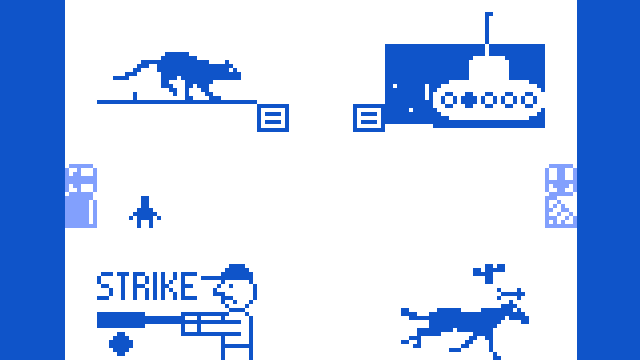 "The Animator Is Not Present" by David R. Howard.
While the artists behind the first mass-produced pixel art tutorials remain unknown, this Bitsy game shows their work.
---
"The Solivagants (or, Videogames Fail at Character Context)" by Rowan Crawford.
Explore a gallery full of moments where video games showed off one of their biggest flaws.
---
Bitsy Jam (Cursed Book)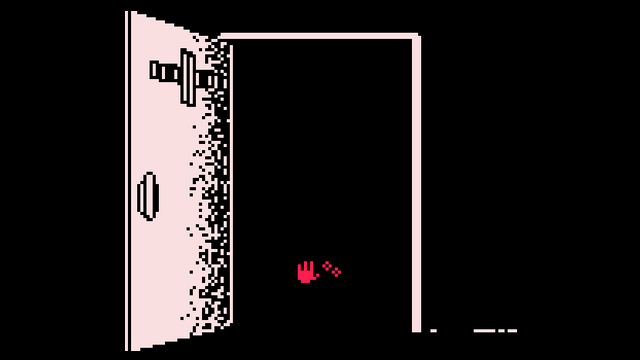 "the book binder" by visibleworld.
After your first couple days at your new job as a book binder, strange things start to happen. Also, why is this one door in your office always locked?
---
Bitsy Jam (Ghost Ship)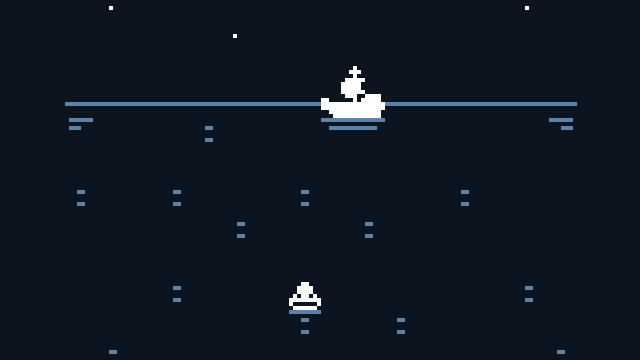 One year after your wife went missing while searching for the mystic elfship, you look for her again in this bittersweet love story.
---
Brackeys Game Jam 2020.2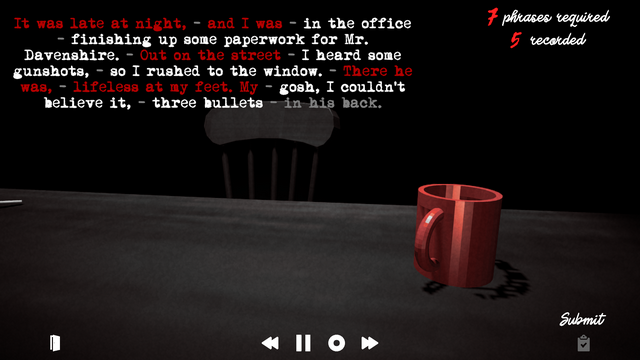 "The Case of the Deviant Detective" by Gal Afik, Matthew Hill, Josh A. Connor, Shifra Afik, Katherine Laffoon & Moriah Jackson.
Change witness statements into full confessions by erasing segments of audio cassettes.
---
Extra Credits Game Jam 6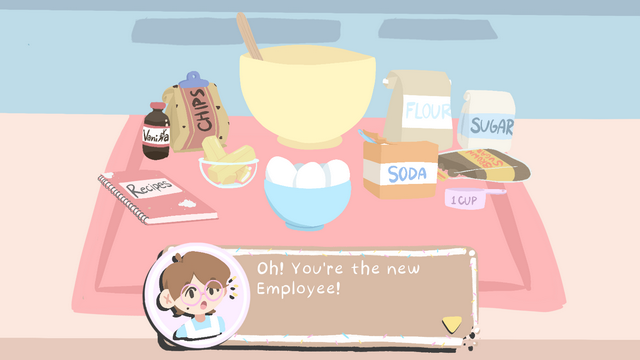 "Bake Care" by raespark.
Relax a bit for some minutes by baking some delicious digital cookies.
---
GMTK Deadline Missers Jam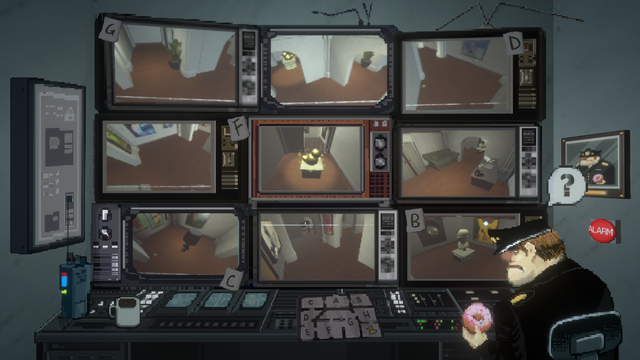 "Monet Heist" by Kenneth Chan, Seth Khaw, Leow Yumi, Jedidiah Cheng & Travess Tan.
Steal a golden sculpture by spying on the surveillance camera.
---
GMTK Game Jam 2020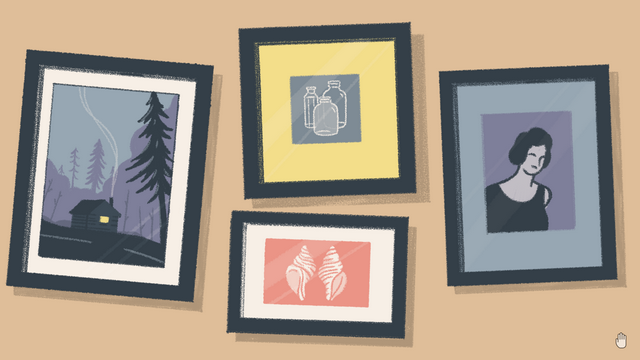 "A Little To The Left" by youllbejustfine (Anne Macmillan & Lukas Steinman).
Each scene has its own order, which has to be discovered and reestablished by you.
---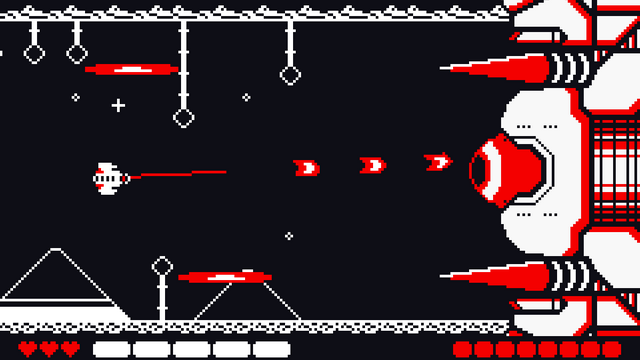 "Blastius" by SteDL89.
In this shmup with boss battles you cannot steer your spaceship completely free. Instead, you will have to dash in the right moments.
---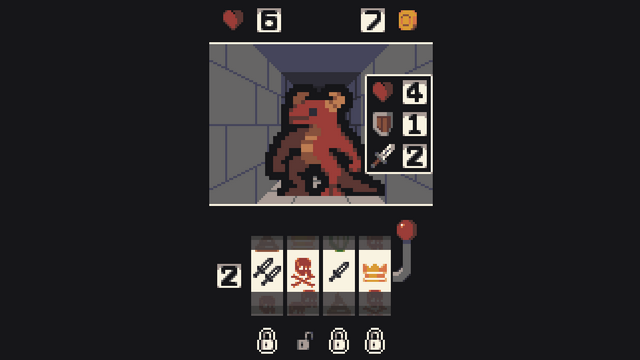 "Casino Crypt" by Benjamin Walter, Retrosaur & José Ramón García.
Lock the best outcome that this slot machine offers you, as it defines the success of your combats.
---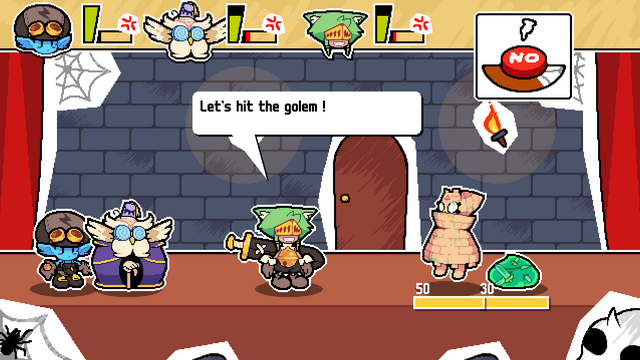 "Don't ! Heroes" by valden, Eldraev, Reblys & Goomboo.
In this role-playing game you either do nothing if you agree with your heroes' choices or you tell them "No!", hoping that this will stop their planned action.
---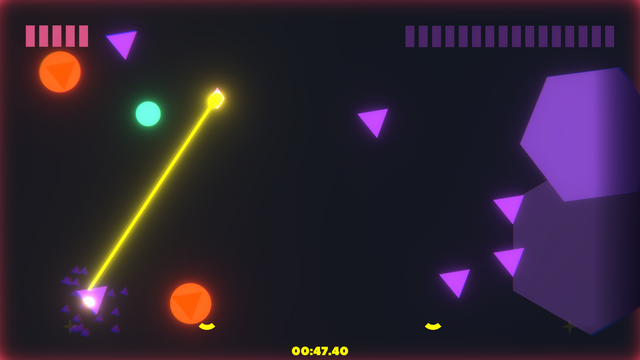 "Laserwave" by Dániel Ambrits.
The kicks and snares that you can hear in the background tell you if you either move or attack in this special bullet hell game.
---
LOWREZJAM 2020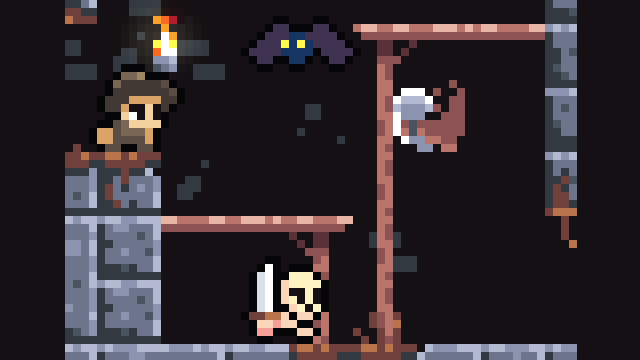 "Dracunite" by securas & quiji.
Slash skeleton warriors and bats in this creepy tower with your axe. You can also throw the weapon and use other ways.
---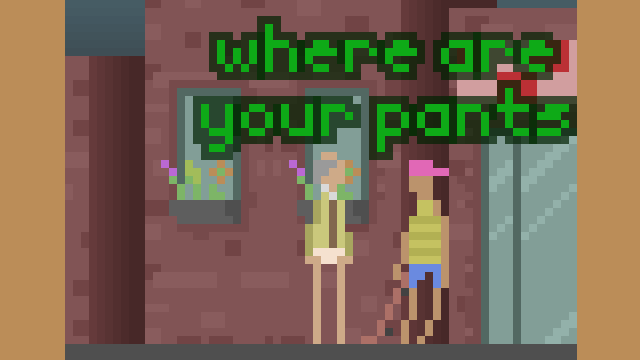 "Pants" by sharpfives.
If you have the very specific urge to play a short comedy adventure game about finding suddenly vanished pants, then this is your jam.
---
Ludum Dare 47
"Bind Off" by dumplingsquid & Carrie Z.
A soul is trapped in an embroidery pattern, but luckily the creator left some tiny mistakes behind. Spot them and escape.
---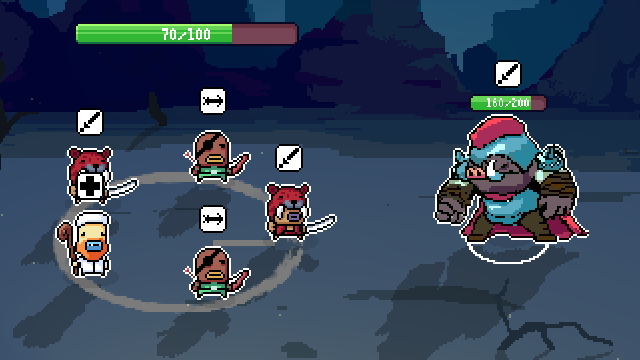 "Knights of the Holy Loop" by Oddly Shaped Pixels (Renaud Despinois) & Flavien Caston.
Change the battle order within your hero group to create the most powerful strategy.
---
"RECoil" by ThanielPIN.
To solve all five levels before the timer runs out, you will need not only puzzle solving skills and a gun, but also copies of yourself.
---
Metroidvania Month 8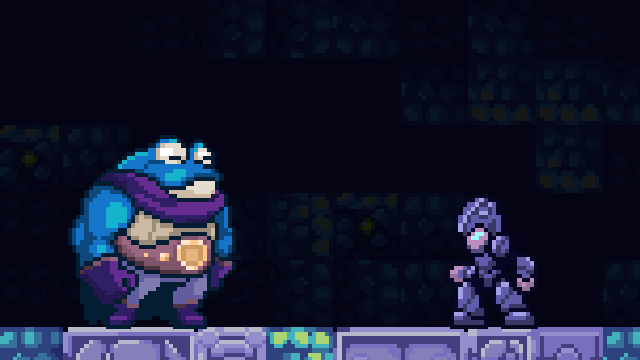 After your sudden awakening, you learn that a strange frog creature rules now over your reality.
---
Rainbow Jam 2020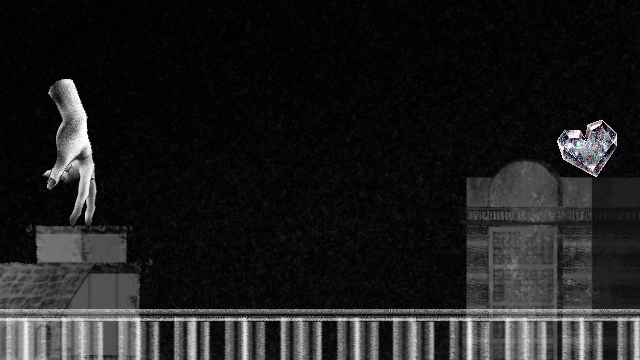 "Pieces" by Patrice Metcalf-Putnam, Nigeli Sy, Amerlyn Zeta & Amy Peters.
While the whole is more than the sum of its parts, sometimes one part has a mind of its own.
---
Torrens University Australia Jam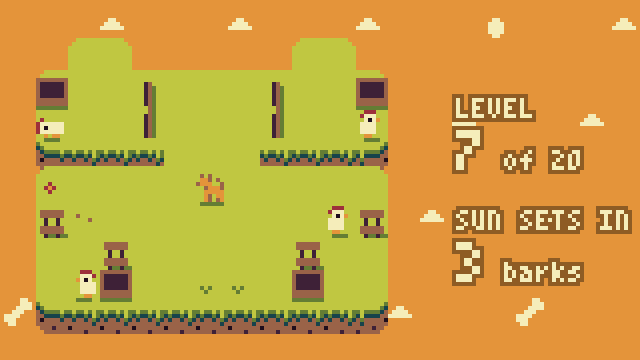 In this clever "Sokoban"-like puzzle game, you have to bark at chickens to lead them into their coops before the sun sets.
---
Weekly Game Jam 160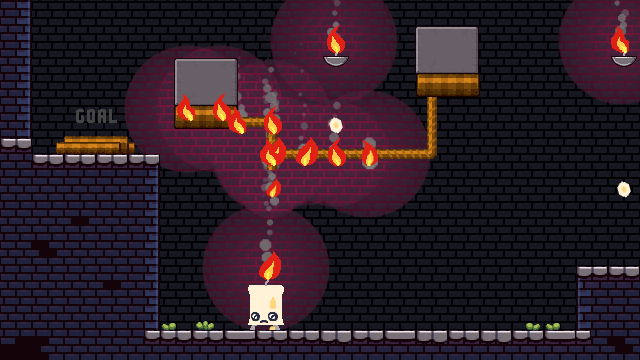 "Lifespan Candle" by Alessandro Pezzetti.
Help the cute candle to ignite the logs at the end of each level, but ensure that it does not suffer from a literal burnout.
---
10th Alakajam!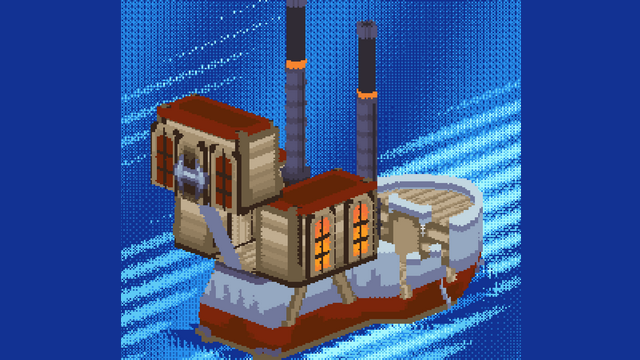 "H.M.S. Relentless Puzzler" by Aurel Bílý & Eido Volta.
Drag and click pieces of this ship-shaped puzzle box to reveal as well as solve new riddles.
---
"Sailor Swift" by Snappy Sloth (Laetitia Létoffé & Mat Pistol).
Create exit routes for all ships by rotating and dragging the map tiles.