We still are working through our archivation backlog, so welcome to the September 2019 issue of our revived Treasure Chest format! In this article you can find short descriptions, GIFs, screenshots as well as download links of all the 18 games – 12 jam and 6 indie games – that we tweeted about back then without writing a full article (as you all know, time is a rare resource). Enjoy!
---
7th Alakajam!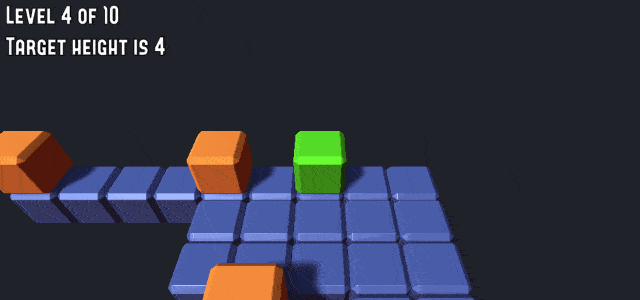 "Get High" by Friedrich Hanisch.
Build up a tower that is exactly as high as the target height. A tricky physics puzzle game.
---
"Little Architect" by Benjamin Soulé.
Magically the tower rises and rises, but so does the acid flood… Stay on top, collect gems and build ladders plus bridges!
---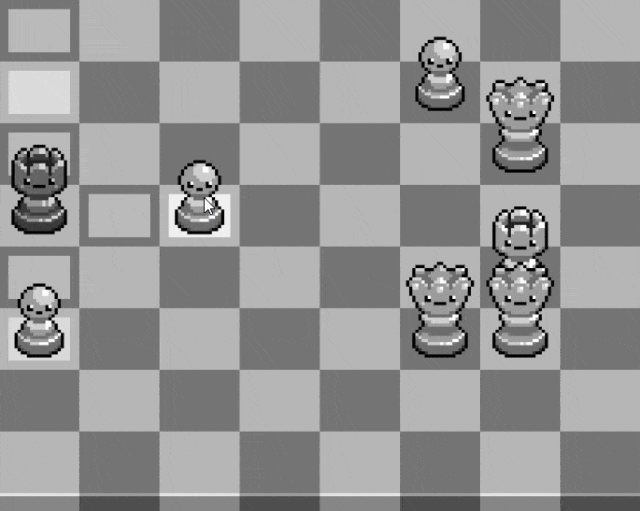 "Rook" by Raindrinker.
In this mash-up of chess and turn-based arena fighting games, you play as a rook. Fight off your enemies, but be careful with your moves!
---
Bitsy Jam (Echoes)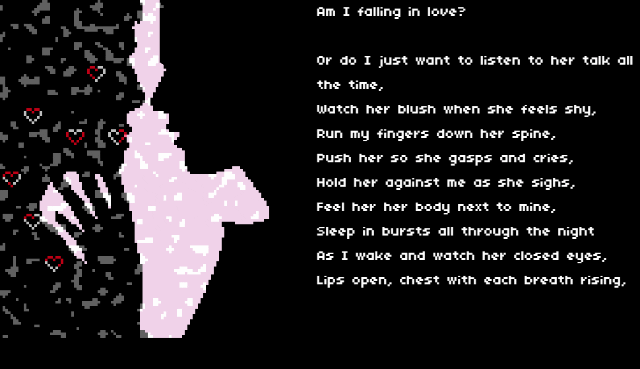 "echoes and other poems" by Freya Campbell.
Read three poems about love, all of them visualized with Bitsy.
---
BOOOM! The 3rd GameShell Game Jam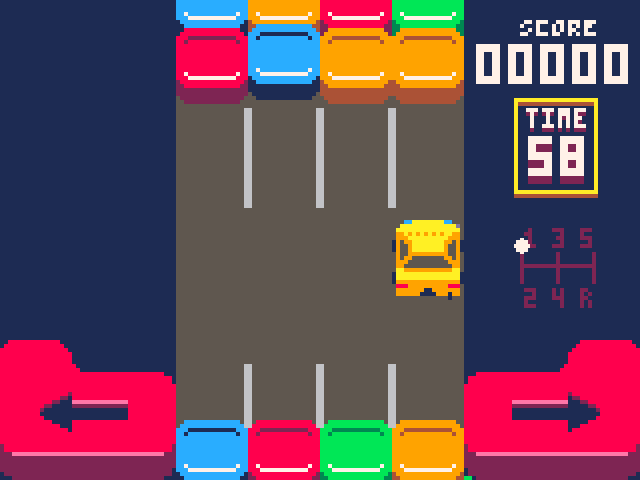 "Road Invaders" by Blasin.
Bump with your car into falling blocks, so that two of them match. A juicy arcade game with a dash of "Space Invaders" in the endgame.
---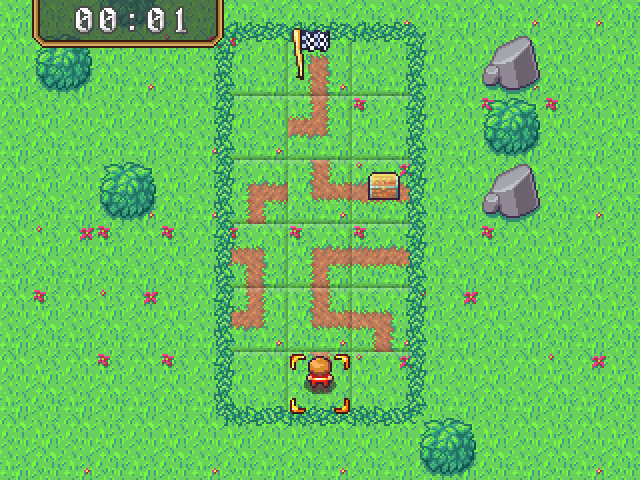 "ShiftQuest" by Constantin Graf, Jussi Simpanen & André Weiß.
Shift the tiles in the right order to reach the exit, but grab a weapon before fighting enemies.
---
Community Game Jam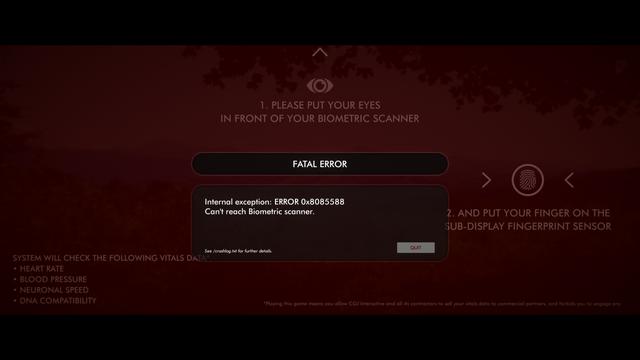 "AAA GAME… FROM THE FUTURE!" by Karl Fayeton, Jean-Michel Clarens, Quentin Herrada & Nelson Malléus.
To start a game from the future is a puzzle itself.
---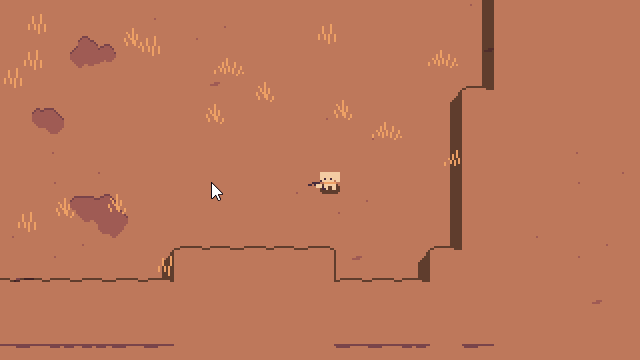 "Gun Gun" by SlickRamen & Flalcon.
As a cowboy with amnesia, you wake up in the desert and get attacked by bandits. So you think, at least.
---
Minimalist Games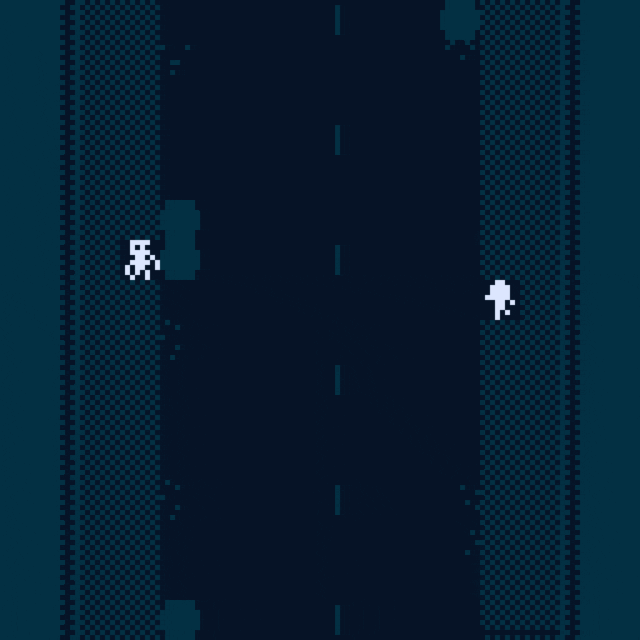 To be in public spaces as a trans person can lead to scary experiences and harassment. A short, personal Bitsy game.
---
TigerDev Fall 2019 – Intro Jam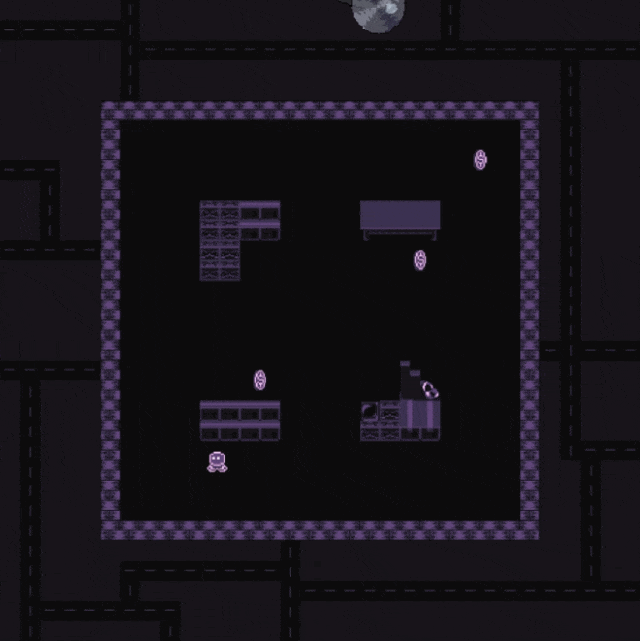 "Leit Heist" by Seth Burchfield, Cooper Garvin & Charles Painter.
You are on a heist for three treasures in each level. But don't let the helicopter spot you.
---
Indie games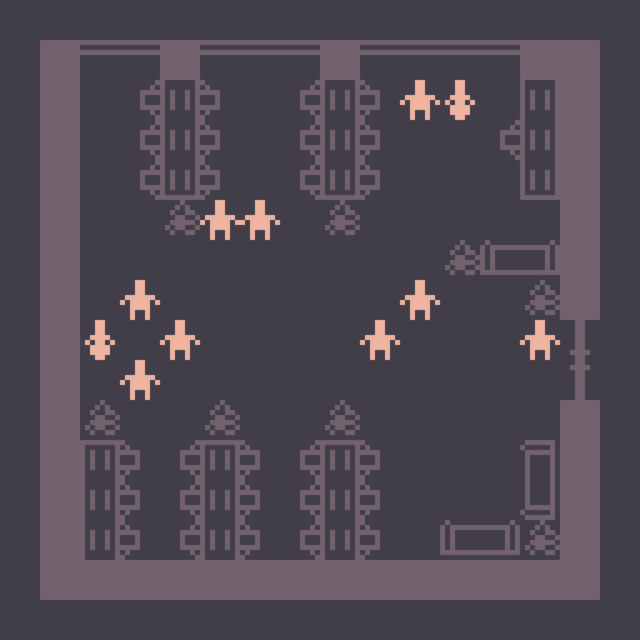 "A woman goes to a private games industry party" by Rosa Carbo-Mascarell.
A game about the question why it still matters that the culture in the game industry has to change.
---
"Alice's 1997" by Oddly Shaped Pixels (Renaud Despinois).
Let this short experimental, beautiful game show you how a simple calendar can be used for great storytelling.
---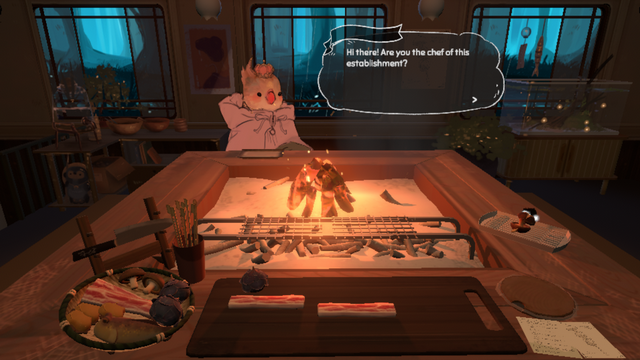 "irori" by PomePomelo (Daum Park, Jewell Popp & Zhiming Chen).
In this beautiful prototype you create delicious snacks as a train chief for a hungry adventurer.
---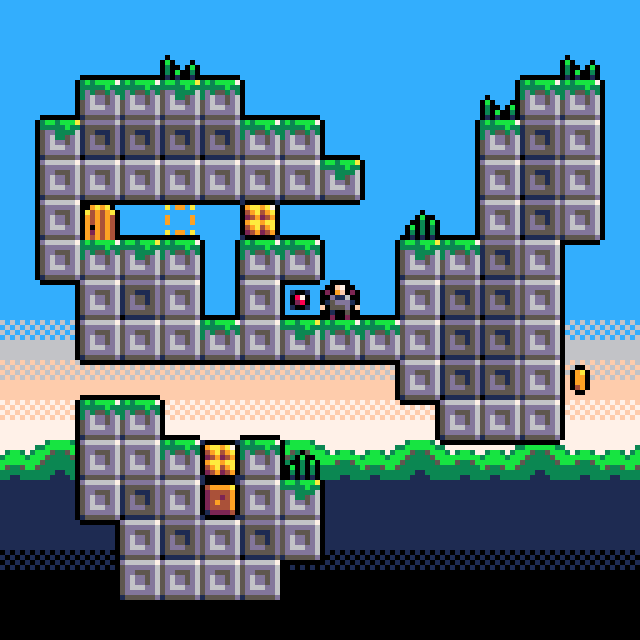 Control gravity to move your figure as well as the crates around in this juicy little puzzle game. For an extra challenge, collect all coins.
---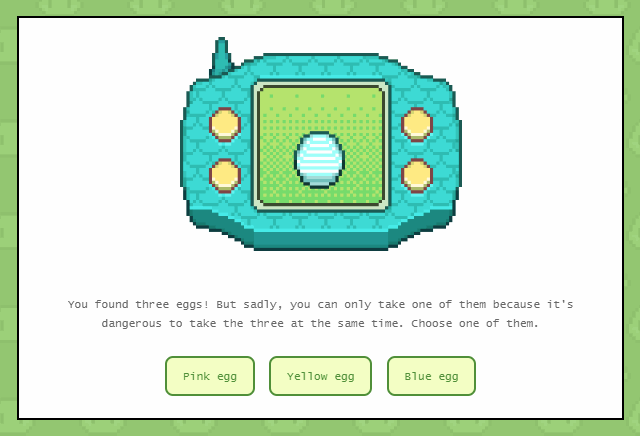 "Plantgotchi" by Natalia Morillo.
Care for a cute little baby pet, so that it can grow up in a lovely environment.
---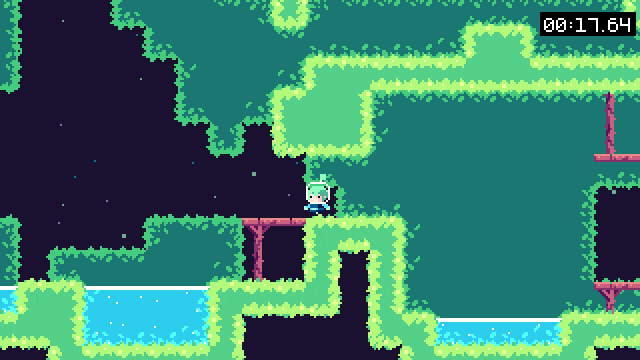 "SHRUBNAUT" by Andrew Gleeson, Niilo Takalainen, Nathan Antony & Maike Vierkant.
Put your trusty grappling hook to good use in this metroidvania to find the exit out of a space garden.
---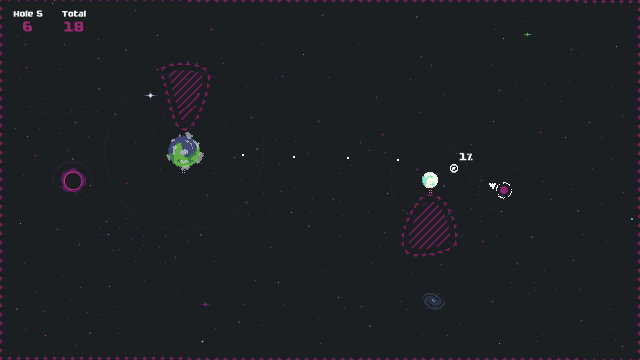 "Void Golf" by Daniel Céspedes.
Enjoy a round of space golf, while you listen to calming, atmospherical music and try to use the gravitation of the planets for your advantage.
---
"We Become What We Behold" by Nicky Case.
Our perception of the world relates a lot to the images we see in the media. This game shows off the possible dangerous effects.